How To Rock Red Eyeshadow Without Thinking Twice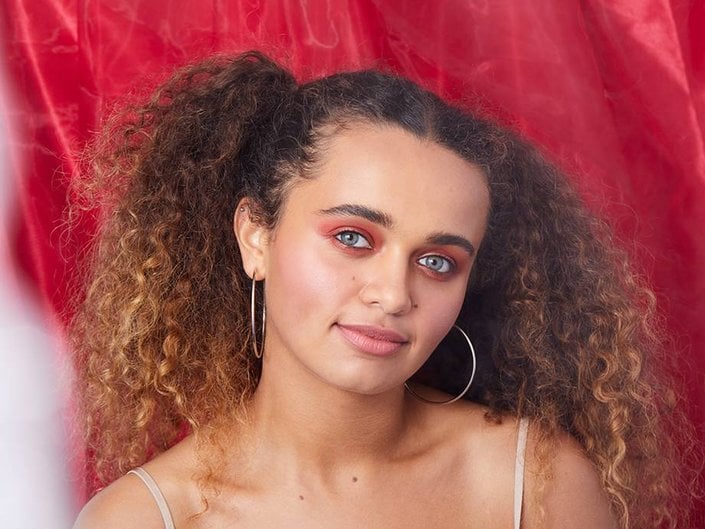 While warm-toned shadows like orange and bronze have become a staple in eyeshadow looks (looking at you, Naked Heat), red eyeshadow has had a harder time making its mark. The brightly hued shade can be tricky, making it a rare sighting on the beauty scene. Well we think it's the perfect shade for a fall eye look — here's why: it's bold, looks great on a wide range of people and forces you to step a little outside your comfort zone. Which is important. Because after all, it's just makeup and it's supposed to be fun! To create this look we've teamed up with makeup artist Justine Sweetman to create a sweet red eyeshadow look that anyone can try.
Get the look, ahead:
STEP 1: Start by applying a cream red shadow all over the eye. For this step we recommend NYX Vivid Brights Créme Colour in Cyberpop, a neon red-orange shade that is easy to blend and packs lots of pigment. Apply using your finger or a fluffy brush, bringing the shade up into the crease and underneath the eye.
STEP 2: To add a little dimension, reach for a warm-toned brown liner like Urban Decay 24/7 Glide On Pencil in Bourbon and apply underneath the eye on the lower lash line. The gold micro-sparkles will give it a little something extra without overpowering the entire look.
STEP 3: Next, use a volumizing mascara like L'Oréal Voluminous Lash Paradise Mascara to make your lashes stand out. It's important to create defined lashes when applying one shadow all over the eye. It will help your eyes pop and make your eyeshadow look even better.
STEP 4: Define your brows next using a brow gel like Lancôme Brow Densify Powder-to-Cream. It makes filling in your brows easy — just place and let dry.
STEP 5: For the lips, use a nude shade like YSL Rouge Pur Couture The Slim Matte Lipstick in Ambiguous Beige to finish off the look. It's important to balance out the eye and the lip, so if you go bold on the eye, we recommend keeping the lip a little more neutral, especially for everyday wear.

Photo: Chaunte Vaughn 
Makeup: Justine Sweetman 
Hair: Johnny Rackleff
Read more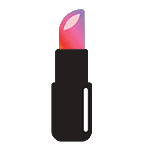 Back to top