Want Your Makeup to be Perfect? You May Need a $400 Mirror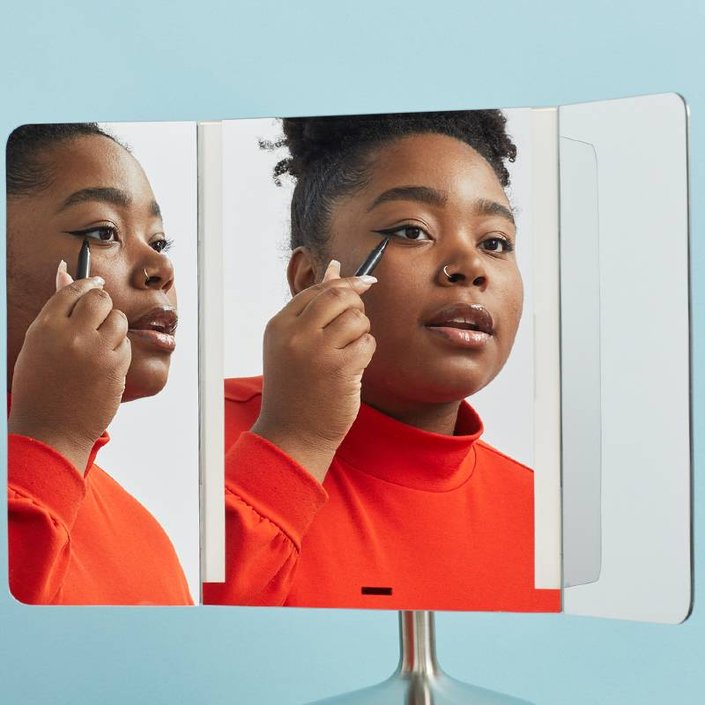 When MakeupAddiction Reddit buzzes about something, you sit up and listen (and more likely pull out your wallet and buy whatever it is they're raving about). Their latest obsession is the SimpleHuman mirror, a vanity mirror that promises to expose your soul and show you all of your imperfections. This might not sound ideal, but its sent the babes of MakeupAddiction into a frenzy because once your makeup looks bomb in a SimpleHuman mirror, you're virtually unstoppable.
Well, friends — I've tried the mirror, and I can confirm that the hype is pretty justified. The mirror is the brainchild of SimpleHuman, a company designed to improve the minutiae of daily life (think trash cans, soap pumps and mirrors). Their goal is to streamline daily activities and make them easier and ultimately more enjoyable. Cue the mirror. The SimpleHuman mirror is currently available in a few different varieties that vary in size and price. The most popular iteration is the 8" round sensor mirror, a brushed silver piece that will set you back about $200. While the price is a little more than your average round mirror, there are quite a few features that totally make it worth it.
SN: I've also tried the $400 wide view pro version (see above), and it's very fancy but totally unnecessary if the goal is just an everyday, easy beat.
First, the hi-tech lighting system closely simulates natural sunlight to ensure you don't step outside looking positively insane (bathroom lighting will do that to you). It also automatically lights up when you place your face in front of it, which isn't necessarily important but definitely adds to the overall experience of doing your makeup. Then there are the bulbs, which are designed to run for over 100 years (if used for an hour every single day).
Above all that, however, is how HD your reflection appears. The mirror doesn't distort your face at all and shows every single pore and shade variation on your skin. While this might seem a little crazy, when applying your makeup it really makes all the difference. With traditional mirrors, your reflection tends to warp, which really affects the outcome of your makeup. That, paired with questionable lighting, can often result in clown makeup (I've been there too many times), so the SimpleHuman mirror really takes all the guesswork out of it. If your makeup looks good in the mirror then it definitely looks good IRL.
Because it's fancy and hi-tech, there's a little bit of a learning curve. It takes a little while to get used to doing your makeup in this mirror. You have to get used to seeing yourself in super HD and doing your makeup at a specific distance to ensure the lights stay on. All this is pretty easy to adapt to, and after a few weeks you'll seriously wonder how you got through life without it. It's perfect for makeup junkies who don't have a natural lighting source or sun-facing vanity (aka me). At $200-$400, this beauty buy is pretty pricey, but it's one of those things you invest in for a beautiful, blended makeup look.
I'm completely sold, are you?
Photo: Chaunté Vaughn 
Read more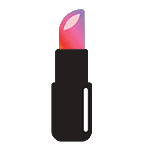 Back to top