Synthetic versus Natural Makeup Brushes — What's the Difference?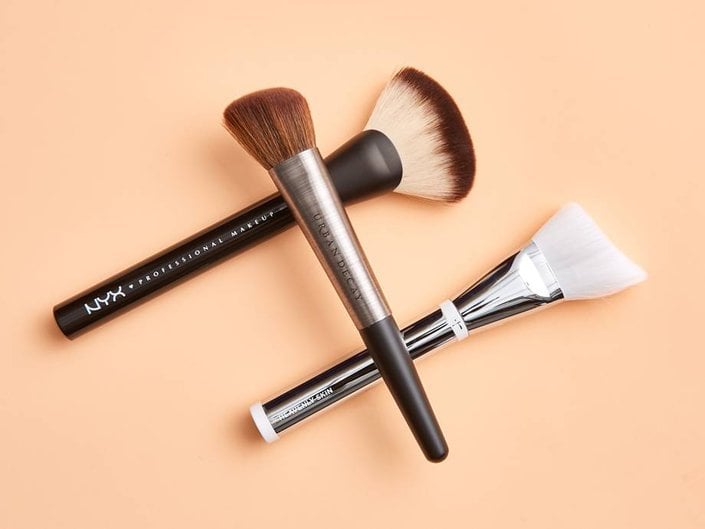 When it comes to a flawless face, we are quick to assume it's all about the makeup. While we agree that the foundation formulas and setting powders we love so much make all the difference in perfecting our faces, there is another often-overlooked component that plays a huge role: brushes. Makeup brushes can make or break your look when it comes to pristine application. With so many options at your fingertips it can be hard to decide which tools are best for you. One of the most common conundrums involves the use of natural makeup brushes versus synthetic makeup brushes. Is there really a difference? Which type provides the best application and coverage? We got to the bottom of the great brush debate, ahead.
Natural Makeup Brushes
Made of: Natural makeup brushes are made of animal hair, often sable, squirrel or goat.
Benefits: Natural hair contains cuticles, which have great pick-up and blending properties. Cuticles help lift and absorb powdery pigment along with your skin's oils and blend them seamlessly across the face, creating a natural, non-blotchy look. The hair is also super soft and makes for easy blending on the face.
Best Uses: Natural brushes are best used for applying powder-based makeup products such as eye shadow, finishing and setting powder and powder-based blushes and bronzers.
Synthetic Makeup Brushes
Made of: Synthetic makeup brushes are typically made of man-made materials like nylon, taklon or polyester fibers.
Benefits: Synthetic brushes are unique in that the bristles naturally gravitate toward each other, allowing for more precise, smooth and streak-free application. Because of the hairs' precise properties, they are great for angled, sharply cut brushes.
Best Uses: These faux-hair brushes are ideal for liquid products like foundations, cream blush or gel eyeliner. The synthetic hairs are not as porous as natural hairs, so they don't soak up too much makeup or get clumpy and gunky (this could save you some money in the long run, as they use less product).
Read More:
5 Dual-Ended Makeup Brushes for a Speedy Beauty Routine
The Right Way to Dry Your Makeup Brushes to Make Them Last
What's the Difference Between Setting Powder and Setting Spray?
Read more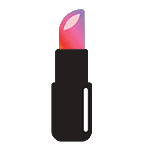 Back to top