Meet Taylor Frankel: Nudestix Co-Founder and No-Makeup-Makeup Extraordinaire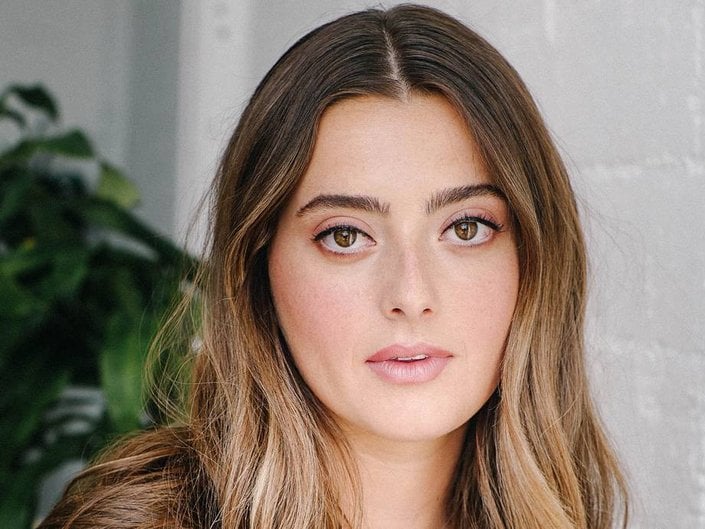 Social media is a blessing when it comes to our beauty routine. We're able to discover products and makeup inspiration to fuel our creativity and aesthetic. On Instagram, in particular, we can't stop "liking" posts from Taylor Frankel, no-makeup-makeup extraordinaire and co-founder of Nudestix. On her Instagram profile, Frankel shares helpful videos and photos showcasing how to use Nudestix makeup pencils to create natural looks that enhance her features and leave her with a glowy-glam finish. She demonstrates how you can get a chic, put-together look in just a few seconds using products from the brand.
Ahead, learn more about Taylor Frankel, including how Nudestix came to life, the one product she can't live without and her advice for female entrepreneurs.
Tell us a little bit about you!
My name is Taylor Frankel, I'm 22 years old and the co-founder of Nudestix.
How did Nudestix come to life?
Nudestix was born from the real authentic needs of its founders — my mom (Jenny Frankel), sister (Ally Frankel) and me. My mom is a chemical engineer with over 20 years of beauty experience. In 2012, she decided to leave the beauty industry and connect with both Ally and me. She noticed that we craved less-is-more beauty that enhanced our natural features. At the time, we felt that the beauty industry talked so much about artistry makeup or skin care, without addressing the needs of the everyday woman. We struggled to find products that were easy to use, yet still felt luxurious and enhanced our natural beauty. We didn't necessarily aspire for perfection, rather, we just wanted to look like the best versions of ourselves. We soon realized that there was a white space in the beauty industry for a brand that felt relatable and authentic to today's modern day woman!
What sets Nudestix apart from other beauty brands?
Nudestix is collection of luxury makeup crayons for the eyes, lips and face. We differentiate ourselves through our innovative formulations (created in-house) all in stick or pencil form. Also, we only create shades of neutrals for all skin tones.
What's it like working with your mom and sister?
When it comes to working with my family, we can always be completely honest with each other. This is really important for the growth of the business as we can be fully transparent and critical knowing that it's in all of our best interests.
What's the biggest pinch-me moment of your career, thus far?
I think this entire journey has been a pinch-me moment. It's hard to believe that in just over four years we've been able to build a global beauty brand that resonates with so many women. However, if I have to choose one moment, it would be our most recent investment from my childhood icon, Hilary Duff. She will also be creating a Nudestix collection come this fall!
What advice do you have for young women looking to start their own beauty brand?
It is so important to identify an extremely niche place in the market before launching your brand. Develop a very strong "raison d'être" and a unique point of differentiation. Also, when building a brand, you must have both a rational and emotive reason to exist. For example, Nudestix was born based on the need (rational) to create easy, simple and luxury makeup products for the modern day woman — she's a student, career woman, mother and all-around girlboss. Our emotive reason to exist is based on our passion to make women feel confident and beautiful through the idea of less-is-more beauty.
What's a day in your life like?
As the face of the brand, my typical work day consists of travelling to our various Nudestix markets, from Singapore, Sydney, New York or L.A (and more) to educate and inspire our Nudestix customers, Sephora beauty advisors, as well as media/press on our founder story and new product launches. When I'm home, I'm at the office meeting with our marketing, social and product development teams.
What's your daily skin-care and makeup routine?
At the moment, my skin-care routine consists of the following rotation: Bioderma Micellar Solution, Dr. G Mentor Brightening Peeling Gel, Dr. Jart Cerimiden Cream and Farmacy Beauty Eye cream. My everyday makeup routine is always a full face of Nudestix. I typically opt for a bronzed and glowy makeup look. I never leave home without these must have products: Tinted Blur Stick, Nudies, Nudies Blush in Sunset Strip,Magnetic Nude Glimmer in 24K Goddess, Eyebrow Stylus + Gel and Nudies Glow in Hey Honey.
How do you manage a work/life balance?
There is no such thing as the perfect balance, however, I try really hard to find moments of self-care. For me, I feel my best self when I work out. This is my time to focus on my health and allow my mind to reset.
What's next for Nudestix?
I'm really excited about our up-and-coming launches. This summer we've collaborated with a few influencers ,and we're launching a new Nudies and lip collection. Also, this fall we're playing in the complexion category again — so think foundations.
Your favorite Nudestix product and why — go!
Ah, it's so hard to choose! But if I have to choose one product, my absolute favourite Nudestix product is our Nudies Matte Bronzer in Sunkissed. I love looking bronzed, especially in our cold Canadian winters. It's the most natural, warm coral bronzer, that never looks orange or muddy on the skin. It's beautiful on all skin tones.
Read More
How to Donate Beauty Products to Women's Shelters
Why Skin-Care Fridges are Suddenly Everywhere and Where to Buy One
The New No-Makeup Makeup Look to Copy ASAP
Read more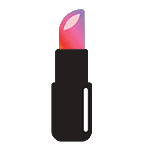 Back to top