Concealers the Pros Swear By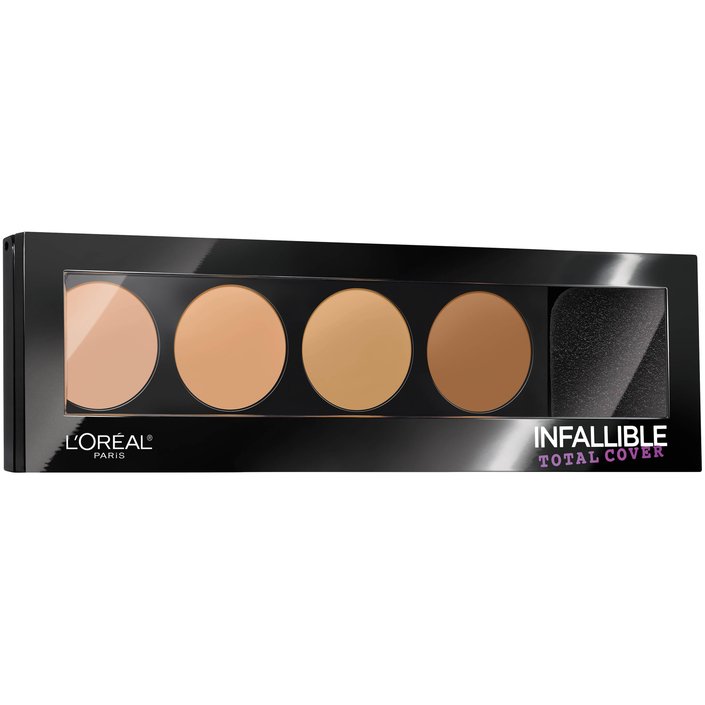 Let's be real: It's rare to find a person with naturally, flawless skin. We're sure they're out there, we just don't know anyone who falls under that category. Because, for the most part, we're dealing with SOME sort of skin issue, right? Acne, redness, sensitivity, pigmentation, under-eye circles, etc. — there's something going on that's out of our control...or is it?
Thanks to a magical little creation we like to call concealer, those skin issues that plague our lives (and makeup routines) can disappear with the swipe of a brush or makeup sponge. We've got options upon options when it comes to picking the perfect concealing formula. Color-correctors, cream-based, powder-based, highlighting concealing pens — the laundry list goes on and on. When the sea of makeup choices seems all too overwhelming, sometimes it's nice to have the guidance of a pro. Since concealer is one of those products that simply must perform well, we reached out to our favorite makeup artists to help us narrow the options. Here are the ten picks they apply on their clients and themselves.
The Praise: This makeup artist favorite surfaced several times during our search. Celebrity makeup artist Tim Quinn says the makeup-skincare-hybrid concealer "does double duty for the under eye–it has treatment built-in and creates a gorgeous moonlit sheen around the eyes." LA-based makeup artist Elle Leary "loves how thin the formula is and how well it covers."  
The Praise: "This is not just a concealer it's a highlighter. It is like painting with light. It takes away all the shadows from the face and never builds or creases," notes Yves Saint Laurent national makeup artist Dell Ashley.  
3. The Pick: Kevyn Aucoin The Sensual Skin Enhancer
The Praise: While makeup artist Virginia Linzee did admit she has lots of favorites, she also said, "If you have something that is really hard to cover, the Kevyn Aucoin Sensual Skin Enhancer is the absolute best! A little goes a long way; so one jar can last years. It covers the most stubborn zits or under eye circles. It even covers tattoos. You can also thin it out with some moisturizer to make a foundation."  
4. The Pick: Jouer Age-Repairing Concealers
The Praise: Celebrity makeup artist Gabriel Almodovar says, "They are perfect for mixing and matching. The packaging makes them easy to join together, so no palette needed. They glide on the skin beautifully and cover seamlessly–no matter what foundation I use, these concealers mesh perfectly."  
The Praise: The list of accolades Lancôme national makeup artist Ricardo Costales has for this concealer goes on and on. Here are some of the highlights: "covers well without making the area drier, stays put all day, reflects the light around the eyes and is easy to travel with."  
6. The Pick: Graftobian Hi-Def Glamour Creme Super Palettes
The Praise: "I have all three of their big palettes (Cool, Neutral & Warm) which have a full range of shades (18 in each). It gives great coverage without being heavy, plus the range of shades in one palette allows me to customize the concealer as needed," says makeup artist Colleen Runne.  
The Praise: Maybelline New York Global Makeup Artist, Gato, loves the options that come from this multi-colored palette. Whether you're dealing with redness, uneven skin tone, dark spots or under-eye circles, this kit has you covered. "Master Camo has endless combinations: prep, cover and enhance," says Gato. "It also comes in a convenient size so you can take it with you anytime, everywhere. It's a must-have in every person's makeup kit but also for makeup artists."
For you color-corrector newbies, here's a quick cheat sheet: Apply the corrector according to your issue. Green is for redness or blemishes. Yellow is for dark spots or under-eye circles. Then, cover the area with the concealer and blend out. Apply highlighter to the high points of your face, like the tops of the cheekbones.
The Praise: This is not your average concealer. In addition to covering up blemishes and evening out your tone, this concealer leaves a radiant sheen. "I love the formula of Dream Brightening Creamy Concealer," says Gato.  "It sets instantly, but the skin never feels dry. That is so vital in the eye area." Dot this magical stuff under the eyes to cover up dark circles or bags and blend out with your fingers — your eyes will be instantly brightened.It's THAT easy.
The Praise: This product puts the "conceal" in "concealer." But what else would you expect from a brand that specializes in camouflaging even the toughest of skin conditions (think: rosacea, severe acne, etc.)? Not only does this concealer cater to every part of the face and body, but it delivers the same ultra-smooth finish no matter where you swipe it. "I love using Smooth Liquid Camo Concealer on set because of its hydrating texture," raves Rachel Short, Head of Training at Dermablend Professional. "It glides on the skin easily without dragging and lasts all day without creasing. It's a lifesaver for flawless images, plus doesn't look cakey — and it's good for the skin as it contains SPF 25!"
Here's how you work this miracle product: Simply swipe the concealer (using the ultra-convenient wand applicator) directly on the face, targeting the blemished areas. Gently pat the concealer, paying close attention to the edges to make sure the formula blends nicely and naturally into the skin. Apply a thick layer of setting powder over the concealer and allow it to set (or "bake") for two minutes or so. Then, dust off any excess powder with a fluffy face brush.
The Praise: The Concealing and Contouring kit features four full-coverage shades to cover up, well, just about anything (plus effortlessly contour). The Total Cover Color Correcting Kit actually makes it easy to blot out darkness, redness—whatever ails you—with either purple, green, yellow or peach. These are basically the next best thing to having your own makeup artist on speed dial.
Going Undercover
Now that you've got the rundown of the cream of the concealing crop, you gotta put them to work! Here are some tips on how to cover it up — and we mean EVERYTHING.
Concealing Blemishes
A blemish consists of skin imperfections like acne marks, pigmentation and/or dark spots. Oftentimes a blemish is a red or pink color, so to counteract that, use a green or yellow color corrector over the affected area first, covering it completely. Here's how to do it: using a cosmetic sponge (like L'Oréal Paris Infallible Blend Artist Concealer Blender) or brush, dot it directly on top of the blemish, then blend it gently out to the sides by patting. Now go over it with a thicker, natural-colored concealer that matches your skin tone. Start with one thin layer and add a second if you can still see it. Pat a thick layer of setting powder on top and dust it off with a fluffy face brush.
Concealing Dark Circles
Dark circles are typically a dark blue or purple shade, so a red- or orange-toned color corrector is key here. Also, be sure the formula is creamy, as powder-based products settle into the corners and fine-lines in the eye area and will age you in an instant. Use a small concealer brush and apply the corrector under the eye area, forming an inverted triangle shape that points toward the apples of the cheeks. Why? When you blend out, the color will naturally bleed out to the rest of the face and look more seamless. Next, use a skin tone-matching concealer to cover the same area, making sure to get in the inner hollow of eyes as well. Blend the edges so you don't see the makeup. 
Concealing Dull, Sallow Skin
How do you know if you have dull, sallow skin? Dead giveaways are tinges of yellow on the face (often under the eyes). Grab a cool-toned color corrector (like lavender) to offset the sallowness and brighten up your skin. Just cover the spot with your corrector (because you're dealing with a lavender shade, make sure you blend it in really well), then go over it with a natural-colored concealer. Use your finger or a cosmetic sponge to pat the color on and blend the edges.
**What's your top concealer pick? Tell us in the comments below!
Read more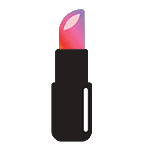 Back to top