5 Trippy Tie-Dye Eye Makeup Looks That Will Make Your Head Spin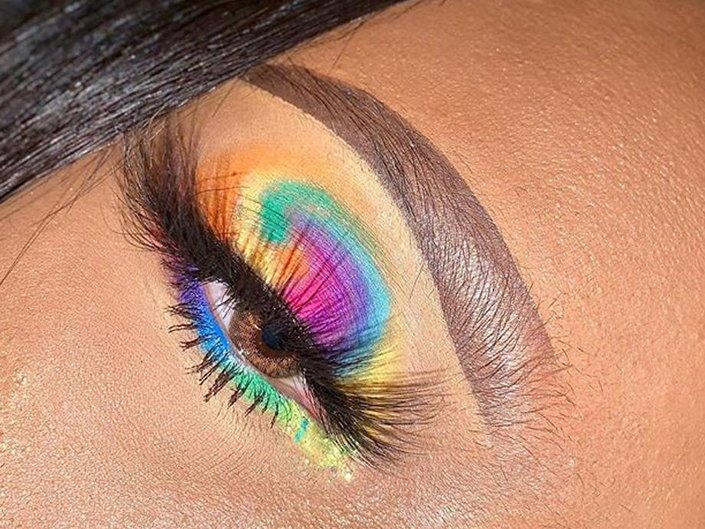 Tie-dye rainbows, colors and washes have been everywhere lately — including on faces of makeup artists all over Instagram. This unique blend of colors is hard to master, especially when it comes to eye makeup where you're working with the small surface area of the lid, crease and brow bone. Ahead, we rounded up five of our favorite looks that got tie-dye eye makeup right.
This Tie-Dye Halo
This rainbow halo created by @makeup.lois made our list thanks to its rounded, seamless flow of colors. We love how she started by building out the yellows, oranges and reds at the center of the eye and worked it into a deep purple crease and light blue-green halo.
This Swirling Tie-Dye Vortex
For a swirl that's seriously trippy (click the play button to see what we mean), this look by @chloefitzmua celebrates the circular movement of tie dye. Part of what makes this look so cool is that she does not blend the colors together, rather they each stand out on their own to create a vortex of intensity.
This Trippy Rainbow
This watercolor-esque tie dye is one of our favorite looks because @_juicedupcheeks literally makes it seem effortless. The colors appear as if they're layered on top of each other — making it a true tie-dye finish.
This Sunrise Tie Dye
If you want a tie-dye look that's a bit out of the box, try this one by @makeupmarielle_. It takes the concept of tie dye to the next level by focusing into a "sunrise" finish, with light green and orange on the lid and blue and pink rays extending out.
This Neon Swirl
For another unique take on the tie-dye effect, try this totally breathtaking neon look by @mylanielaniee. Through the carousel, she gives you a step by step on how to recreate the look, along with a time lapse of exactly how she put it together using neon bright pink, yellow, green and orange shadows. 
Read More:
The Complementary-Colored Eye Makeup Tutorial You Need to Try
The Best Pink Eyeshadows for Your Skin Tone
How to Wear Mismatched Eyeshadow
Read more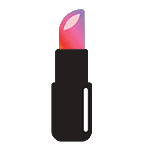 Back to top