18 Beauty Products Our Editors Can't Live Without This June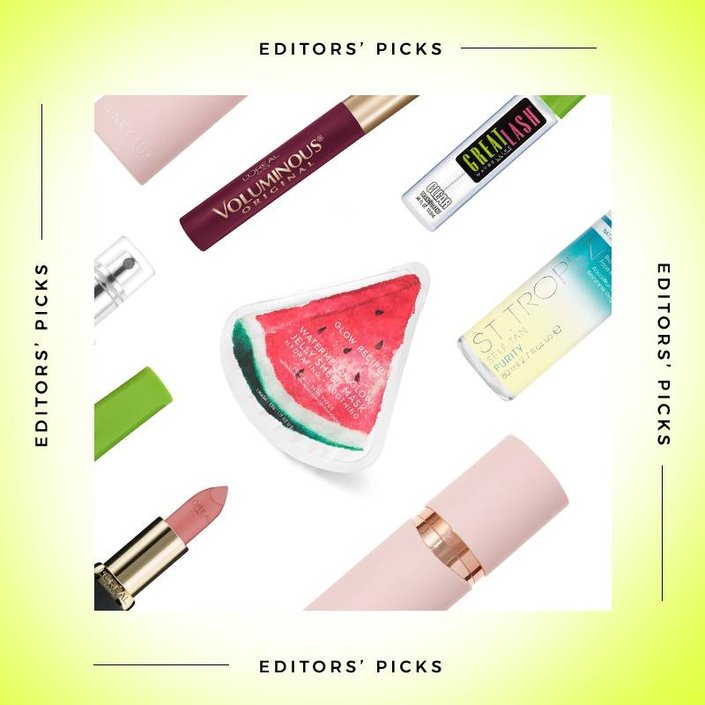 It's a brand new month, which means a new round of products is making their way onto store shelves and into our makeup bags. These are the products Makeup.com's editors can't live without this June.
Dawn, Editorial Director
This mist is so much more than a spritz you keep on your desk for a mid-day refresher. Instead, I apply it to bare skin in the morning for a boost of hydration and pollution protection. It's so light, it sinks in instantly, it feels refreshing and it helps my other products work better — I even think my foundation looks glowier.
Summer is here, which means I actually care how my legs look for the next three months. This scrub gets them silky in 30 seconds, smells delightfully like coffee, and the whipped formula doesn't make a mess in the shower.
L'Oreal Paris Voluminous Burgundy Mascara
I would never think to wear burgundy mascara, but when Sir John tells you to do something, you do it. And the man knows what's up: This mascara makes my eyes look greener, and it gives my makeup look a little something extra.
Sydney, Creative Producer
Skindinavia Makeup Finishing Spray
Quite possibly the most important product during New York City swamp summers. This setting spray doesn't feel like an added layer, and it keeps me looking human all day (lasts up to 16 hours).
Maybelline Great Lash Clear Mascara
I fully embrace wearing less makeup in the summer but still need a little lash and brow definition. This clear mascara can do both — on its own or as a primer.
This classy little lip balm is great for warm nights out (and small bags)! You can dab it on your lips or cheek bones, and in a pinch even use it to tame unruly brows.
Justine, Visual Designer
Maybelline Superstay Matte Ink in Heroine
I tend to lean towards more red-orange tones in the summer to really contrast summer glow — and this lippie is perfect for when I'm out all day enjoying the weather into the night. I love wearing it with a neutral eye, as well.
I'm not a foundation person at all; typically I usually only use concealer — that is until I found this Winky Lux tinted moisturizer. It's super light and gives my face a nice smooth finish without feeling too overbearing on my skin.
I love the sweetness to this fragrance and the fact that the scent is not too dense or thick. It's really airy and light, and I feel like I can wear it literally anywhere, whether I'm on vacation or at the office.
Alanna, Assistant Editor
Glow Recipe Watermelon Glow Jelly Sheet Mask
Unless you live under a rock, you know Glow Recipe has the coolest Watermelon skin care products. For this summer, they bumped up their melon collection to include the prettiest, softest, light pinkish jelly mask — perfect for makeup prep or just a plain old detox. Not to mention, it comes in the cutest packaging (an actual watermelon slice) and feels absolutely glorious on the skin. I already know I'll be stocking up on this in the months to come (#sorrynotsorry @ bank account).
Dermablend Insta-Grip Jelly Makeup Primer
With crazy combo skin like mine, makeup can often slip and slide or fade away throughout the summer heat. That's why I was in search for an air-tight primer that would keep my face makeup in one piece when I hit the sweltering sidewalks of NYC. Thanks to Dermablend, this jelly primer landed on my desk a little while ago, and I think I've found the one. It makes your skin super tacky and sticky for makeup and combats foundation shine and slip like a pro.
Nudestix Magnetic Matte Lip Color in Boho
This lip color has been one of my go-to nudes as of late and is especially compatible with olive skin tones. It leaves that perfect powdery matte finish without drying out your pout — and is ideal for transitioning your makeup from day to night. (I'd use one swipe for the day, and two coats for night.)
Marisa, Assistant Editor
If you're skincare-obsessed, or a newbie looking to discover a personalized skincare routine, this K-beauty kit is perfect for you. Not only is it the most beautiful beauty kit I've ever encountered, but after over a month of using it, I found that all of these products work so well together for my dry skin, and I find myself looking forward to my morning and nighttime regimen.
Self-tanner products can be intimidating, but they don't have to be, as proven by this new bronzing face mist from St. Tropez. As someone who's obsessed with face mists, this versatile product gives me the best of both worlds. You can use it however you like (be it as a primer, setting spray or face mist), and it will leave you with a natural sunkissed glow.
Pestle & Mortar Double Sided Face Cloths
I'm definitely the type of person to use any face cloth under the sun to wash my face, but after testing out these double-sided face cloths from Pestle & Mortar, I'm sold. One side has an exfoliating side that I use to remove my makeup (after letting a melting cleanser dissolve my makeup). If I'm feeling ambitious, I double cleanse but if not I just dry my face with the softer side of the cloth.
Tembe, Assistant Editor
Bedhead Curlipop ½ Inch Curler
I've always been a big fan of the flexi-rod set look and the way it transforms hair texture. This is a quick and easy way to get that look, and the curls stay so pretty all day. I am currently obsessed with it and love using it to really take my curly look to the next level.
I love a good eyeshadow palette, and the new Lemonade palette is no exception. It feels fresh and summery and really takes the basic neutral palette concept and makes it fun. The pigmentation is impressive and the fact that I can grab it on my drugstore run makes it that much better.
L'Oréal Paris Colour Riche Ultra Matte Lipsticks
One word: Packaging. I'm obsessed. There are few things I love more than a pretty product, and this one fits the bill. It's sleek but classic shade makes that feels updated but not unfamiliar. The shade range is also to die for — I'm currently on a mission to collect every single shade.
Read more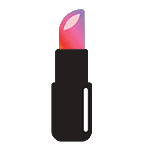 Back to top