The New Urban Decay Setting Powder Will Make Your Foundation Basically Everything-Proof
Some days call for 10 minute makeup routines done in the comfort of a subway car, but other nights require three hours, seven YouTube tutorials and a trip or two to Ulta. After that level of extreme devotion, the last thing we want to do is worry about our makeup melting off or disappearing in less time than it took to apply it. To prevent such mania, we rely on heavy-duty setting spray, like Urban Decay All Nighter Long Lasting Makeup Setting Spray — a five-star rated, cult-fave that will keep your makeup on your face through it all.
To accompany everyone's favorite spray (and to appease the likes of powder enthusiasts), the brand just released a new product to add to your stash of waterproofing must-haves. Enter, Urban Decay All Nighter Setting Powder, a translucent formula (perfect for all skin types) that will blur your imperfections, mattify your foundation and most importantly, make your foundation waterproof for up to 11 hours. That means it'll last through summer heat, sweat, tears, pools — you name it. Simply apply the product over your foundation, and then go about applying brush, bronzer and highlighter as usual (if that's your thing). And for extra extra staying powder, consider pairing with the OG All Nighter Setting Spray — you'll be able to take on anything while wearing a full face of makeup.
Urban Decay All Nighter Setting Powder isn't available for purchase yet, but we do know that it costs $34 and is coming soon. Stay tuned for an official word on when it launches because you know we'll be stalking it so you don't have to.
Read More:
There's Still Time! Enter to Win a Beauty Stash Worth $500
New Maybelline Lippies Have Arrived! Here's How to Get them Before Everyone Else
This MUA Creates Realistic Eye Makeup Looks on Her Arm and We Can't Look Away
Read more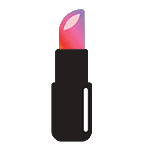 Back to top