6 Luminous Highlighters to Achieve Glossy, Wet-Looking Skin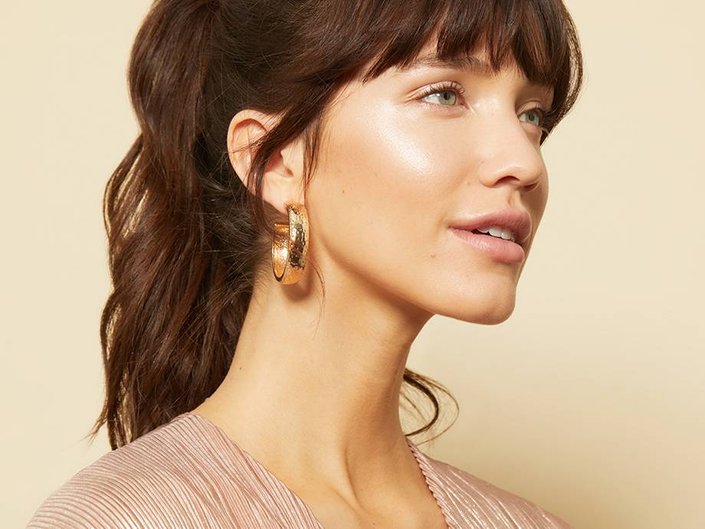 With ultra-glowy makeup looks on the rise (see: glass skin and #dewydumplings), the days of glittery highlighters are dwindling. Instead, we're opting for glossy, reflective, wet-looking highlighters over glittery alternatives, perfect for creating that mirror like finish. This glazed donut look, characterized by the wet finish, is definitely the highlighter look to watch in 2019, and is easy to achieve with the right cocktail of products. The key to a wet-looking highlight is, well, moisture, so cream products (or powder products applied with a damp brush), are perfect for getting that wet effect.
With that in mind, we've rounded up our favorite wet-looking highlighters ahead — from the colorless highlighter that works on every skin tone to the frosty white option that looks like actual frosting.
Peep our picks, ahead: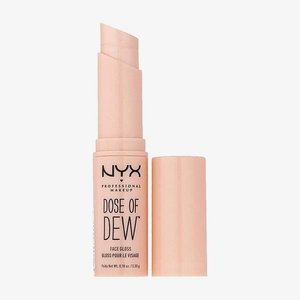 1 / 12
NYX Professional Makeup Dose of Dew Face Gloss
If the goal is a soft, pearlescent glow then we recommend NYX Dose of Dew Face Gloss, a colorless highlighter that looks great on everyone. Its creamy formula goes on smooth and can be applied using a brush or your fingers. It's perfect for achieving a wet and glossy look and can be worn with or without foundation.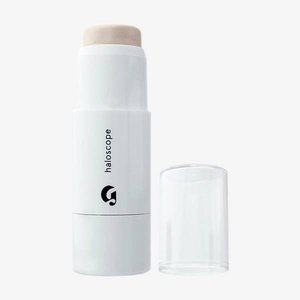 2 / 12
A skin care and makeup product all in one, Glossier Haloscope is a cult favorite beauty buy that's totally worth the money. The outer halo is infused with real crystals while the core is made up of vitamin-rich moisturizers for a hydrated, radiant finish. While the three shades are meant to work on a wide range of skin tones, we like Topaz (a deeper bronzey hue) for darker skin tones and Moonstone for those with fair complexions.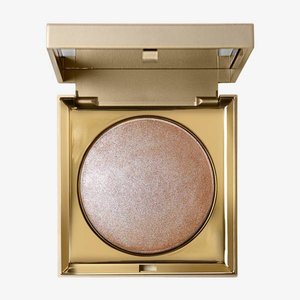 3 / 12
Stila Heaven's Hue Highlighter
Meant to look shimmery, not gittery, Stila Heaven's Hue Highlighter gives skin an otherworldly glow without making you look like you've been swiping on glitter with a fan brush. The highlighters are currently available in seven versatile hues like Bronze, which looks stunning on dark skin and Kitten, a shimmery nude pink that looks great on medium-toned skin.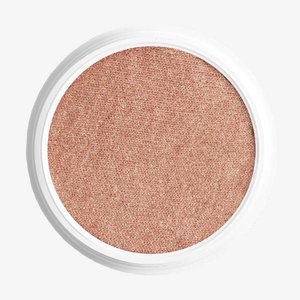 4 / 12
Colourpop Super Shock Highlighters
These little highlighters go a long way and come in seven fun shades to help you blind people (in a glowy way) from across the room. We recommend Lunch Money for all your wet highlighter needs, a soft gold shade with pearlized shimmer reflects. Apply with a wet spray brush to the high points of your face and watch your skin glisten.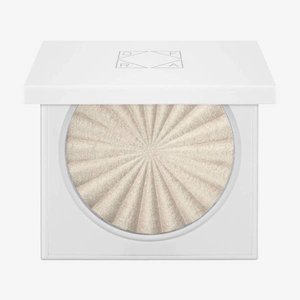 5 / 12
Ofra NikkieTutorials Glazed Donut Highlighter
We can't talk glowy, wet highlighters without mentioning Ofra's Glazed Donut Highlighter, a frosty white shade that looks great on fair and medium complexions. The formula is liquid to baked, so you'll get the supple radiance of a liquid highlighter with the staying power of a powder product.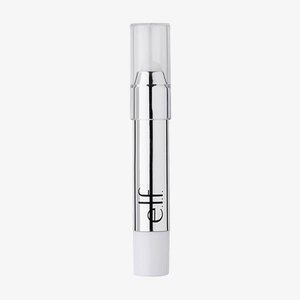 6 / 12
E.L.F. Beautifully Bare Highlighting Stick in Fresh Morning Dew
This colorless highlighter has absolutely no pigment, making it the perfect option for all skin tones. It offers a wet, glossy glow and attracts light to the high points of your face. Reach for this on days you want to wear nothing but a highlighter or want to add a little something extra to a no-makeup makeup look. 7 / 12 8 / 12 9 / 12 10 / 12 11 / 12 12 / 12
Read more
Back to top