What is BB Cream?
There are so many different options when it comes to choosing foundation. BB creams have become a popular alternative to foundation in recent years, but what is a BB Cream?
A BB Cream, or beauty balm, acts as a lightweight foundation that also offers skincare benefits at the same time. So, in short you are getting the coverage of a foundation but also getting skincare benefits all day long too!
A BB cream acts like a primer, evens out your complexion like a tinted moisturizer, covers small imperfections and redness like a concealer, hydrates your skin like a day cream, brightens up dull complexions, and they often contain SPF and other anti-aging ingredients!
There are lots of BB creams to choose from these days, so you can easily find one best suited for your skin type. Whether you are oily, dry, combination, have mature skin, there is a BB cream (or five!) that will work perfectly for you!
The beauty of BB cream is that you can wear it alone on days when you don't want to wear much makeup or want a more natural finish, but you can also wear it underneath your foundation for added coverage! One thing to note about BB creams is that they don't cover like a foundation does. So, if your skin is broken out for example, you will likely need to over your problem areas with a concealer. Another thing to note is that because the coverage is on the sheer side, the shade range isn't too extensive. That's not to say you can't find your perfect match, but you may need to look a bit harder.
BB creams make a great option though if you are looking to streamline your beauty routine. They will save you a ton of time in the morning when you're getting ready for the day and the natural glow they give your skin is unbeatable!
Since they are gaining popularity in the beauty world, almost every brand seems to have a BB cream. This is great because it makes it that much easier to find one perfectly suited for your skin type! And, not all of them have to break the bank either! Drugstore brands are jumping on the BB cream bandwagon to make it affordable to try! Check out some of our favourite drugstore BB creams !
If you haven't yet tried a BB cream, now is definitely the time! They make a great base option for no-makeup makeup days, for the gym, or just running errands. They are super low maintenance and give your skin a healthy look!
Still looking for more advice? Check out our article on how to use a BB cream and see how you can get the most out of your BB cream!
Read more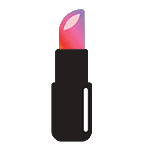 Back to top