The Product You Should Be Mixing With Your Foundation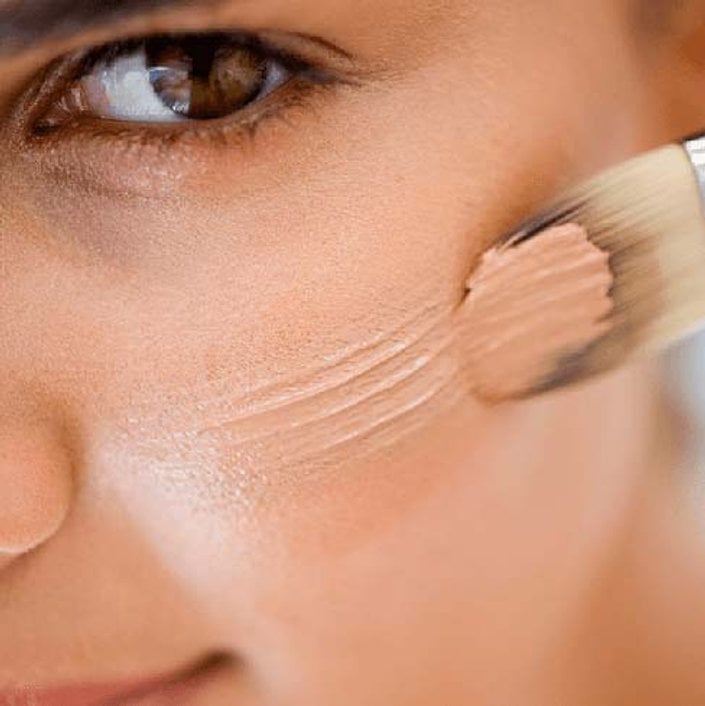 Like the quest for a flattering lip color or LBD, the search for perfect-looking skin has our constant attention. We invest in fancy foundations, skin-smoothing primers and magical blending sponges. We voraciously consume every makeup tutorial and try to imitate them in the privacy (and safety) of our own rooms.
Why does achieving a lovely, glowing complexion have to be such a complicated undertaking? News flash: It doesn't. We know a sneaky little makeup trick that will give your skin a quick radiance boost. It involves utilizing the power of liquid highlighter in a slightly new and fresh way. Take a look!
Step 1: Pick the Right Liquid-Based Highlighter
Picking the right illuminating product is key to making this makeup mix a success. First and foremost, choose a highlighter that has more of a sheer finish, as opposed to a glittery, shimmery one. You'll need a lightweight formula that will blend seamlessly with your foundation to leave a natural, subtle glow.
Product Recommendations: Giorgio Armani Fluid Sheer, L'Oréal Paris True Match Lumi Liquid Glow Illuminator, NYX Born to Glow Illuminating Primer
Step 2: Mix It Up
Mix equal parts foundation and highlighter on the back of your hand. The total combination should equal a dime-sized amount. If needed, add more to make sure you have the right amount of coverage. Just be careful that you don't end up with thick, cakey makeup!
RELATED: 7 Highlighters to Bring Your Skin Back to Life
Step 3: Blend, Blend, Blend
Dot the mixture on your forehead, cheeks, nose and chin and smooth it all over the face (we recommend working from the center and blending outward) with a blending sponge or foundation brush, until your makeup is evenly distributed around your face and neck. Make sure to blend well, so that there are no streaks or splotching. Your makeup should look like second skin!
Photo: thinkstock
Read more
Back to top