These Brushes Will Make Your Contouring Look Better Than Ever
Contouring — a makeup technique designed to chisel and define the face — has become an essential part of our everyday makeup routines thanks to easy-to-use palettes and endless tutorials. What was once a best kept makeup secret and drag queen trick is now standard makeup fare and can range from a super-defined chisel to just a hint of definition. And even though it's easier than ever to get the contoured look, it's important to have the right tools in your makeup stash to help you get the look. Read on for the six contouring brushes we can't live without.
Giorgio Armani Contouring Brush
Contouring history goes deep — as far back as the mid-1500s, and Giorgio Armani's contouring brush is a blend of Japanese craftsmanship and Italian design that marries tradition with cutting-edge technology. Made with high-quality, natural bristles that adjust to your facial structure for impeccable highlights and shadows, this brush is a breeze in terms of application. The broad and narrow half-moon shape makes for easy transitions between contouring around cheekbones and jawline. We've only got compliments to throw at this one — no shade.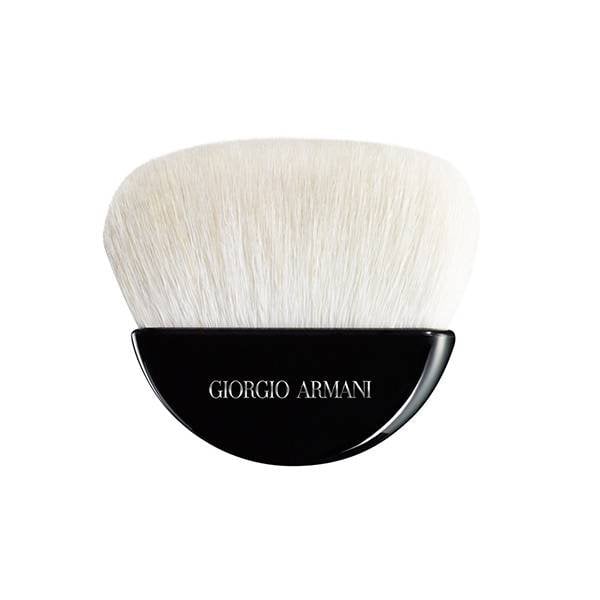 Urban Decay Naked Flushed Double Ended Brush
When it comes to makeup, we believe in both taking our time and saving it where it counts. Urban Decay's double-ended brush is one of those rare products that can actually give you life, as in more time living it and less time preparing for it. Apply blush and highlighter with the fluffy angled end, and then contour with the other end. It's truly that easy. No more digging in your makeup bag and juggling brushes. Unless juggling makeup brushes is a secret talent of yours — in which case, we're impressed.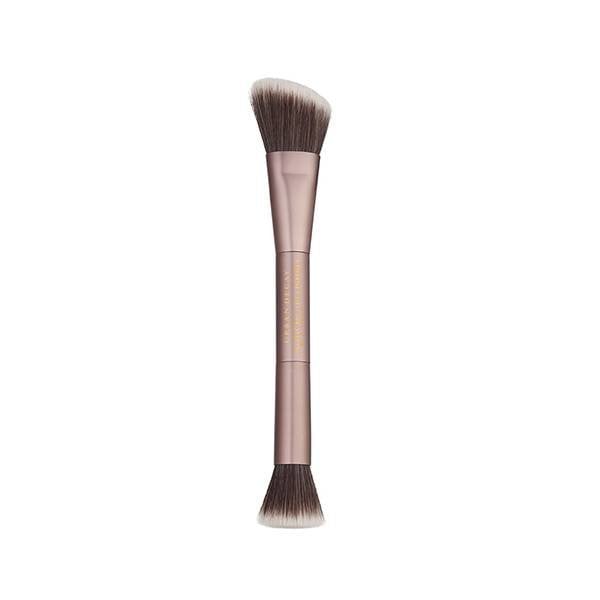 Contouring is about more than shaping — it's about sculpting and accentuating the wonderful shape of your face with a perfect mix of highlights and shadows. And just like the art of contouring itself, YSL's double-ended brush is a seamless unity of dark and light. The dark end is broad for contouring the cheeks and jawline, and the light end is narrower for use on the tops of cheekbones and the forehead. Honestly, no matter which side you look at it from, this brush is a necessary addition to your collection of contouring products.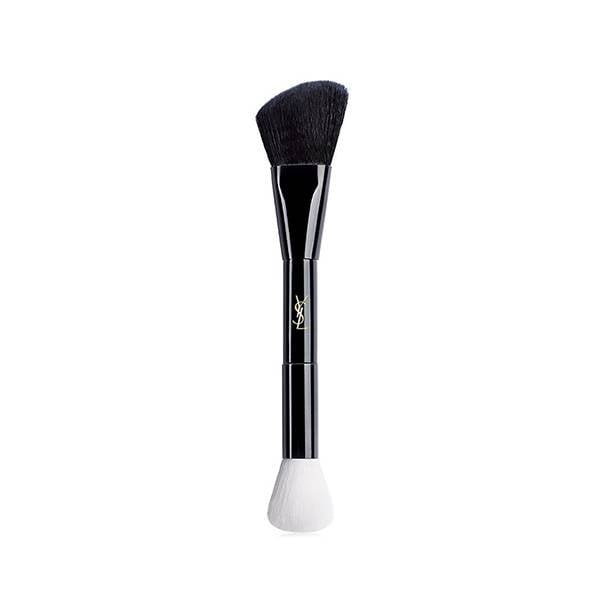 Lancôme Cheek and Contour Brush
We're just going to give you a heads up right now that using this brush might bring out your inner queen. Its combo of sleek design and utility will make you feel like you're getting a touch up backstage at Fashion Week. And the combo of an oval head and circular tip make application on your cheekbones, temples and under the eyes so easy that you may start expecting everything to be just as convenient.  So don't be surprised if — after using this brush — you're tempted to hire an assistant to manage your schedule, get your meals and make sure your room is always stocked with exactly three white orchids, a single macchiato and one-and-a-half bottles of room temp alkaline artesian water.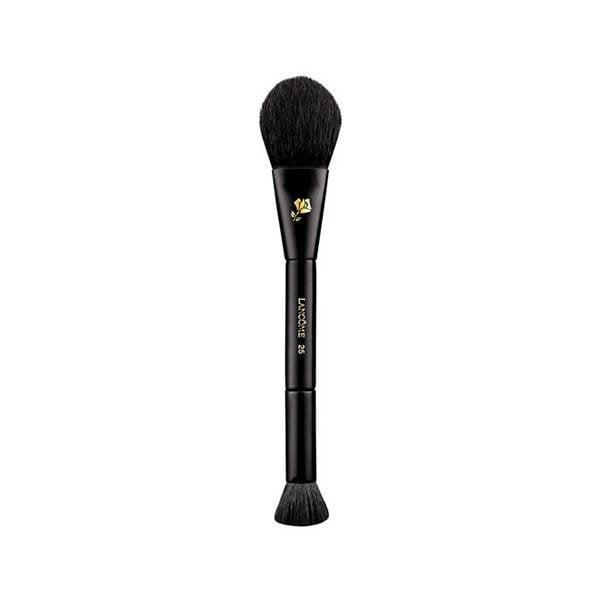 IT Cosmetics Ulta Velvet Luxe Soft Focus Sculpting Brush #315
We're not exaggerating when we say that IT Cosmetics brushes are some of the best in the game. We're particularly fond of the Soft Focus brush, an ultra dense sculpting brush designed to hug the curves of your face. It's perfect for defining and chiseling your face and pairs well with cream and powder products. Basically, it's the one brush that will hold you down in every contouring situation — we're sold.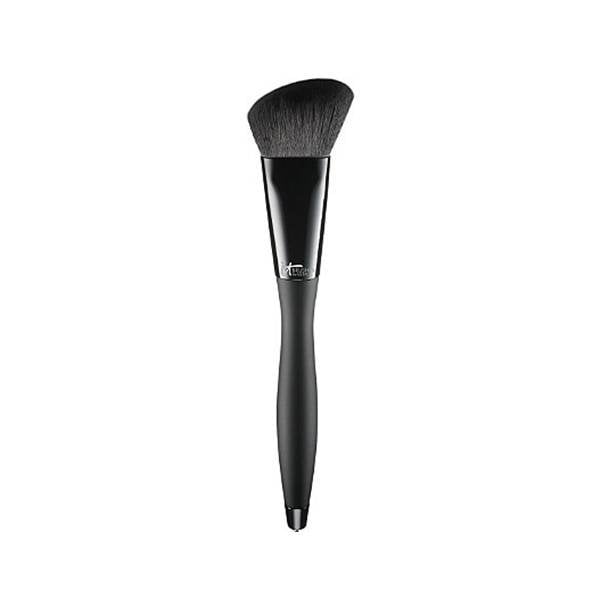 Sigma F23 Soft Angled Contour Brush
Perfect for your everyday powder contour, this brush will have you checking yourself out in every mirror you can find. The synthetic antimicrobial brush hairs are cruelty-free and the handle is responsibly sourced wood. I don't know about you, but this is definitely a brush we can feel good about.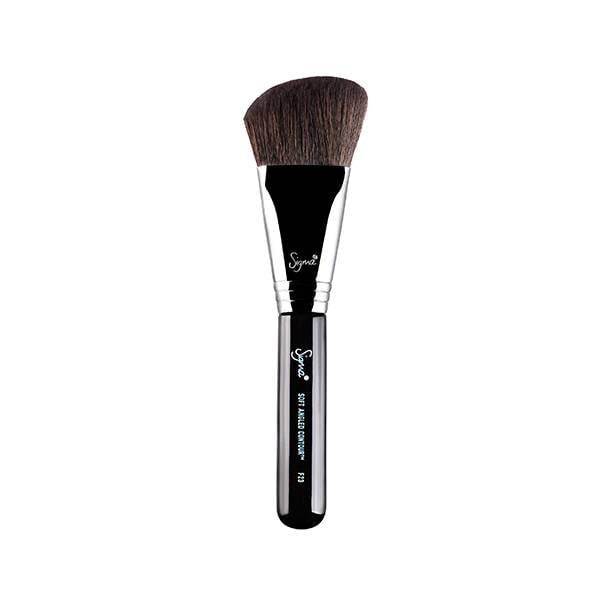 Read more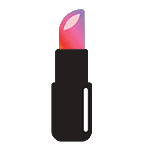 Back to top