Everything You Need to Know About Color Concealers — And Which One Is Right for You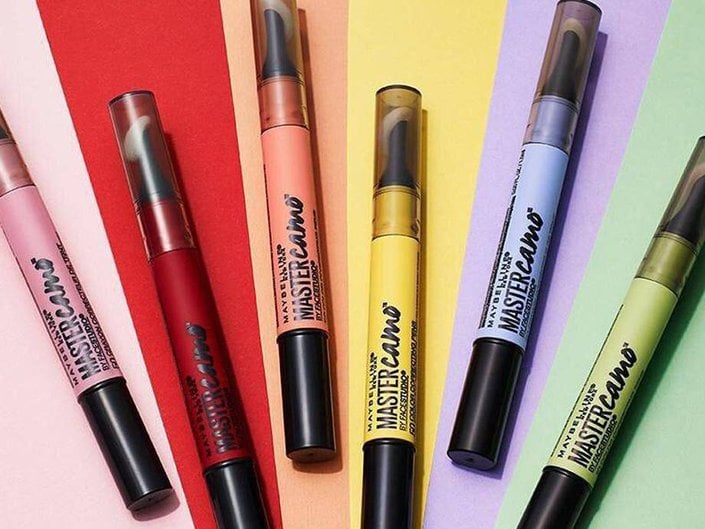 It's no secret that we couldn't survive without concealer. It's the cosmetic weapon that covers a multitude of sins — from a late night out to blemishes and beyond. And while we've always touted the benefits of our beloved concealer, we thought it was high time we delve into one of concealers' most astonishing talents: color correction.
Yes, some concealers have the power to correct colors like purple under eye circles and bright red acne flare ups. Figuring out how to use different color correctors, however, can be tricky. That's why we put together this guide that breaks down everything you need to know about colored concealers.
What's a color corrector?
Color correcting concealers are designed to hide skin imperfections like redness, sallowness and general discoloration. They're particularly good for anyone with dark circles, scars, dark spots, and hyperpigmentation.
Most slight skin discoloration issues can be managed by your foundation and concealer, but if you're seeking perfection, a color correcting concealer under your foundation will do the trick! They're especially formulated to tackle those tricky areas.
WHAT COLOR CORRECTOR SHADE IS RIGHT FOR ME?
Choosing the right color correcting concealer for you comes down to two things: color and consistency. If you have an extreme case of discoloration, you'll need a heavier product with a more intense hue. To even out mild to moderate discoloration you'll want a sheerer formula in a softer hue.
When confused about what color to get, refer to the color wheel: Complementary colors, or opposites on the color wheel, cancel each other out.
1. Green Color Correctors
Green corrects extreme redness such as birthmarks, rashes, skin sensitivities, etc. Use sheerer formulas for moderate redness. Green is great for angry red acne marks. Just be careful to not deposit too much product on the spot. You don't want it too look caked on or it will just draw attention to it.
For a full coverage formula, try the Lancôme Teint Idole Ultra Camouflage Creator in Green.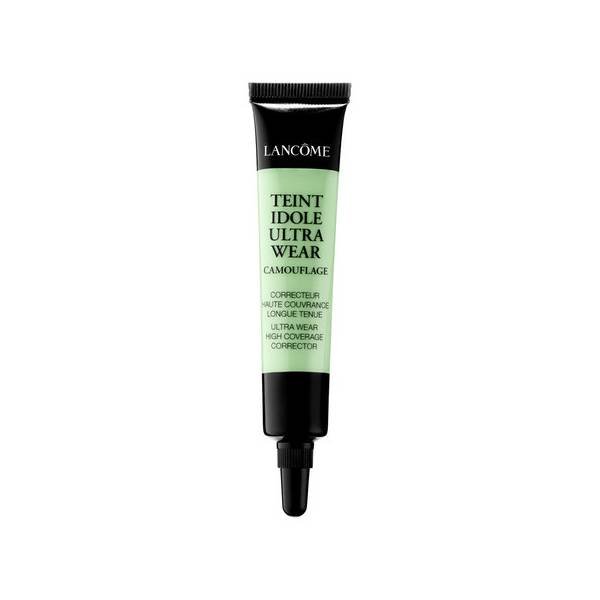 2. Yellow Color Correctors
Yellow corrects pink and mild red hues. Unless you have extreme redness, use yellow over green to correct issues such as broken capillaries or mild sensitivities. Yellow is great for redness around the nose and mouth. Just use a light tough and blend well! We love the NYX Professional Makeup Color Correcting Concealer palette — it has every color you need in an easy to use compact.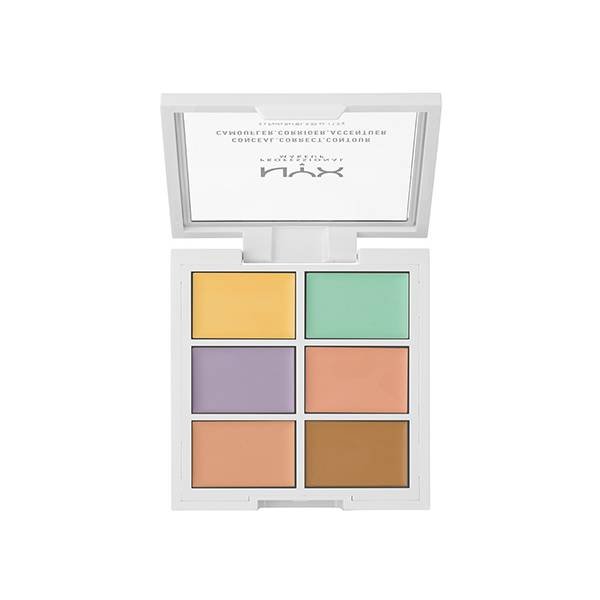 3. Pink Color Correctors
Pink corrects yellow and mild green hues, brightening overly olive, sallow skin. Very light shades of pink are also great for highlighting! Sweep some on the cheekbones and inner corners of the eyes. Try Maybelline FaceStudio Master Camo Color Correcting Pen in Pink. The click packaging is super portable and the cushion applicator ensures a smooth, airbrushed finish.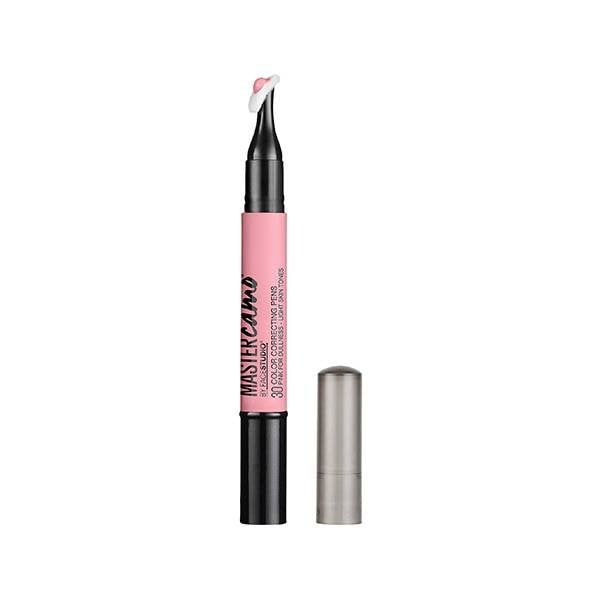 4. Red, Orange & Peach
Wondering what color corrects dark spots? Orange and peach correct blue hues, under eye circles, dark spots caused by aging or sun damage. Orange is great for covering up a blue bruise, while lighter shades of orange, like peach, are better for covering a more mild case of the blues. Lighter skin tones can use peach for covering hyperpigmentation, while deep skin tones benefit from orange and red shades.
For deeper skin tones we recommend the Urban Decay Naked Skin Shapeshifter Palette in Medium/Dark Shif, a cream and powder palette with the perfect orange/red hue for covering dark circles and spots.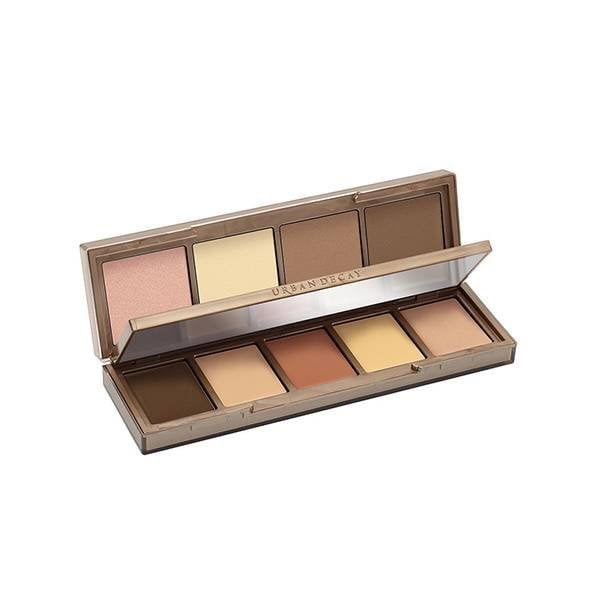 5. Violet, Purple & Blue
Violet and blue neutralizes yellow and orange hues, corrects dark spots and hyperpigmentation and overly orange (think self-tanner) skin. If you have any yellow spots to conceal, choose a purple hue. If you are insecure about yellow tones in your whole face, mix in a little lilac concealer with your primer and apply under your foundation.
Try the Urban Decay Naked Skin Color Correcting Fluid in Lavender.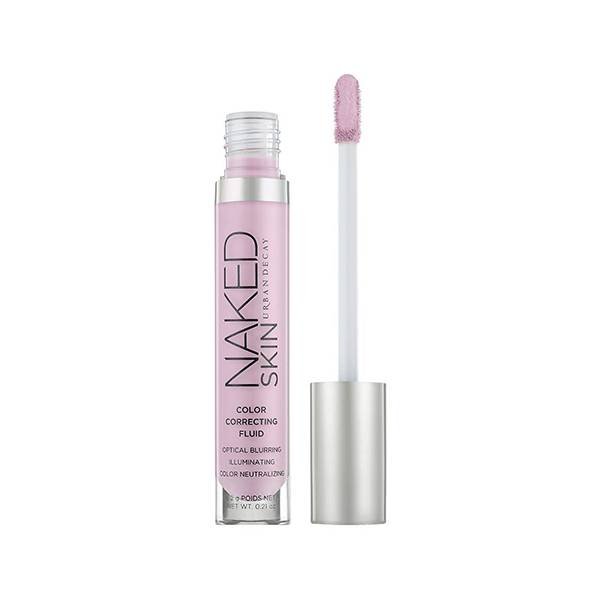 OK, how do I apply it?
Once you've got your product, keep in mind that less is more! Once you've applied the proper color corrector, press (don't swipe) foundation and then concealer with a makeup sponge. This will ensure that the color correcting concealer has stayed where you put it. And only use corrector where you need it.
Read More:
5 Color-Correcting Concealers That'll Hide Redness in a Snap
How to Even Out Skin Tone in 1 Minute or Less
Read more
Back to top