Beauty Q&A: What Should I Do When My Foundation Gets Dry During the Day?
As the weather starts to change, it's important to choose beauty products that target our weather-specific beauty challenges — be it chapped lips, flyaways or flaky and patchy foundation caused by drier, harsher air (or, perhaps from melting off your face in the heat). Of all these annoying makeup-related struggles, dry, cracked foundation is one of the most difficult to combat. So how are you supposed to effectively freshen up your foundation without stripping off all of your makeup completely? We reached out to Giorgio Armani celebrity makeup artist Tim Quinn as well as beauty influencer Nikki Apostolou to find out.
"Two quick tips that come to mind are to use a refreshing makeup setting spray to rehydrate skin during the day," says Quinn. "If it's extremely dry and cracked, use a few drops of the Giorgio Armani Crema Nera Supreme Recovery Oil in your hands and put it over your makeup for some glow and hydration." Combined, these products have the potential to do just as much good for your skin as they do for your makeup. If you're looking for an affordable pairing to combat mid-day flakiness or skin that's just in need of a hydrating refresh, we recommend Garnier SkinActive Hydrating Facial Mist with Aloe Juice paired with e.l.f. Nourishing Facial Oil. Press it into your skin super lightly for radiance and moisture.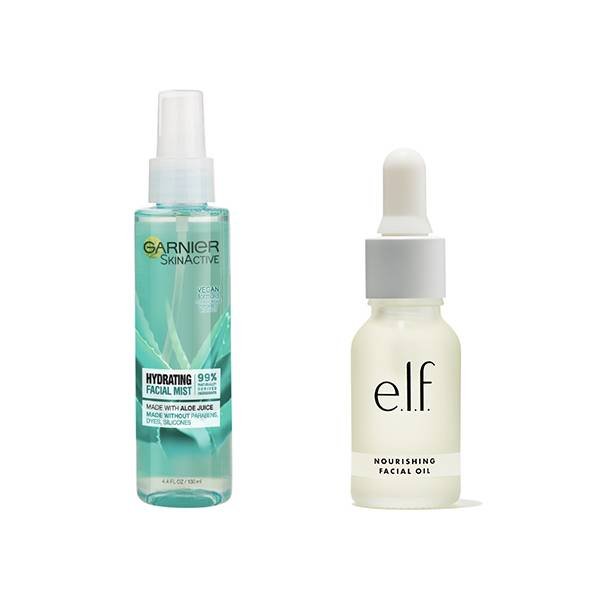 Apostolou offered the following suggestion: "When my makeup gets dry, I tend to reach for a makeup setting spray to add a bit of moisture back onto my skin and help refresh my makeup. To prevent dryness altogether, I make sure to moisturize my skin before applying any makeup and let it sit for about five minutes so that it's absorbed. I also limit setting powder and powder foundation on dry areas of my face. If you have dry skin, it's a good idea to use products that give a dewy look like Maybelline New York Fit Me Foundation or L'Oréal Pro Glow Foundation. These aren't as drying on skin and they help skin look dewy and fresh all day."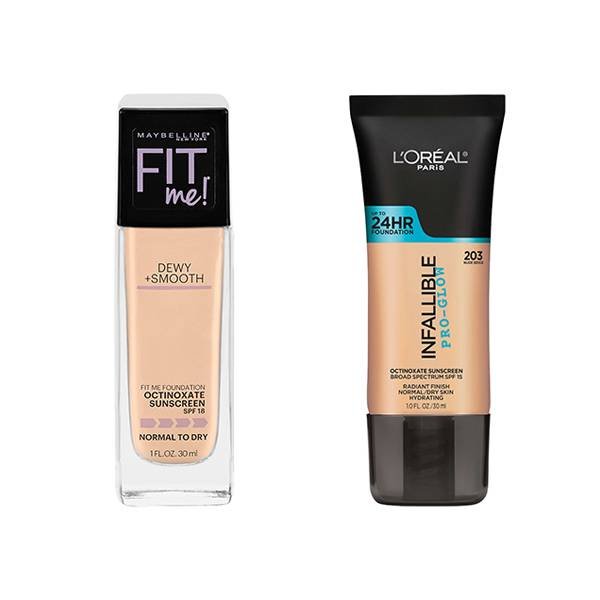 Read More:
I Use a Hair Mask Every Time I Shower and My Hair Has Never Looked Better
Beauty Q&A: What Is Lip Blushing?
Read more
Back to top