The Best Blushes of 2017: Powders, Cream, Mousse, Gel and Stains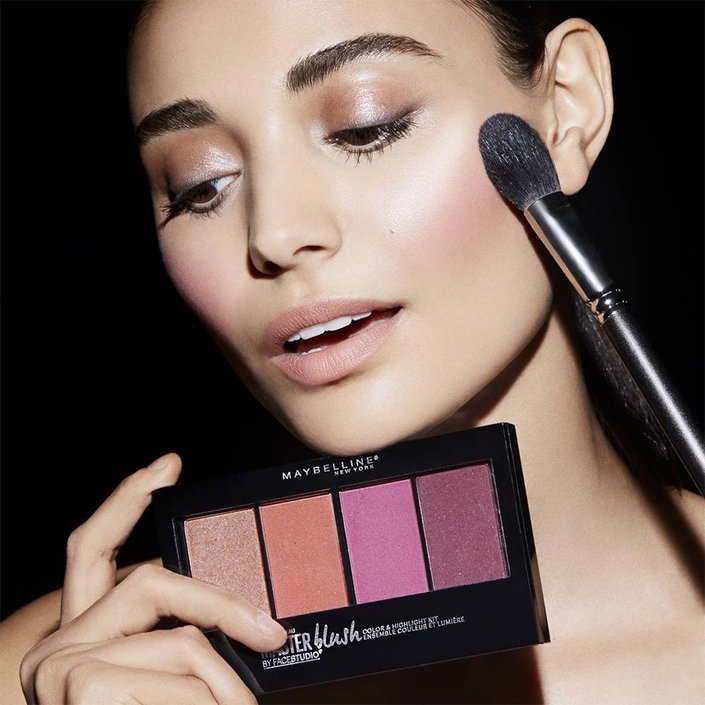 When was the last time you thought about your blush? Like really thought about it. More than likely, you're practically on autopilot, phoning it in as you quickly dust or blend it on your skin. For most of us, blush doesn't seem like a big deal at all. It's just that rosy stuff that bridges the gap between your lips and eyes. After all, those are the features that get the most attention when it comes to beauty trends.
But there's way more to blush than you think. When applied correctly, it's actually the unsung hero of your look. True, it can perfectly tie together an eye and lip look, but the right one can also warm up your skin tone and define and lift even the most non-existent of cheekbones. And let's not forget that's it's the only way to add a healthy flush of color to your face, so that it looks youthful and glowing.
So, what is the right blush for you? It's not just about color (though that matters, too—a lot. See below). To really reap the benefits of blush, you have to choose the right texture—powder, cream, mousse, gel, or stain—and apply it strategically. That's where Maybelline New York global makeup artist Gabriel Almodovar comes into play. Here, Almodovar helps us break down your different blush options. Plus, we share our list of the best blushes out there.
First, Blush Color Rules
While it's tempting to pick the one that looks prettiest in its package, your perfect blush shade is the one that compliments your skin tone. It should be the hue you'd see on your skin if you were to actually, well, blush. Here, your top colors by complexion:
Fair: Pale, petal pink is especially pretty on fair skin with cool (pink or blue) undertones. If you have warm fair skin (with yellow or golden undertones), go for a soft peach shade.
Medium: Cool mediums look radiant in berry shades. The blue-based pinks flatter the blue tones in your skin. If you have golden undertones, opt for a warm apricot hue. 
Olive: Rose is the perfect neutral shade for olive complexions, which tend to have a mix of warm and cool undertones.
Dark: If your dark skin has cool tones, try a deep berry or raisin hue. Brick (reddish-orange) or tangerine blush shades look radiant against dark skin with golden undertones.
Now, Pick Your Ideal Blush Texture—and Apply It Right
Powder
What is it: Powder is the most common form of blush, says Almodovar. It usually comes pressed and in a compact, but some mineral brands package it loose with a sifter to control the mess factor.
The payoff: This all depends on the pigment level in the powder blush you're using and how you're applying it, says Almodovar. But typically, powder blush can deliver an intense pop of color, or go on like a more sheer flush.
Apply it: Almodovar suggests a domed, fluffy brush (try NYX Cosmetics Pro Powder Blush). Smile to find the apples of your cheeks (we know; it feels silly, but it works). Swirl it on the center of cheeks, and then sweep the color up your cheekbone toward your hairline.
Best for: Powder blushes are ideal for those with normal-to-oily skin. You may want to avoid it if you have dry skin. Adding powder to dry skin can accentuate things you don't really want to accentuate—like flakes and fine lines, says Almodovar.
Our favorites: Maybelline New York FaceStudio Master Blush Color & Highlight Kit features three blushes you can mix and match together to create your own customized shade, plus a highlighter for dimension. IT Cosmetics Confidence in Your Glow in Instant Natural Glow blends three shades in one palette. Swirl them all together and apply to cheeks. Or, wear the brightest shade on your cheeks and use the other two as a highlighter and bronzer. Urban Decay Afterglow 8-Hour Powder Blush is a collection of 4 bold shades that stay put on your cheeks all day long. 
Cream
What is it:
It may seem a little intimidating to work with, but this smooth and velvety formula gives skin a fresh, dewy-looking flush. 
The payoff: Cream formulas tend to go on sheer, but you can build them up for more opacity, says Almodovar.
Apply it: "I love to use cream blushes with my fingers," says Almodovar. He uses his thumbs because it's the largest pad of your fingers, but middle fingers work nicely as well. Work a small dot of cream blush into the apples of your cheeks using a circular motion.  
Best for: Normal to dry skin. "You get both color and a little moisture from the product," says Almodovar.
Our favorites: YSL Beauty Baby Doll Kiss & Blush Duo Stick is a two-toned creamy blush in a solid stick form, available in six shade pairings. Blend the two colors together, or wear them separately. L'Oréal Paris Visible Lift Blur Blush delivers sheer color, along with wrinkle-blurring technology for a smooth, youthful look.
Mousse
What is it: It's creamy, but not exactly a cream. Mousse blush has a whipped, fluffy consistency—much like the filling of a decadent dessert. Its lightweight texture is what makes the blush really easy to blend into skin, so it looks seamless—not obvious. 
The payoff: Like cream, mousse starts off pretty sheer. But you can keep layering it, building up to a more intense cheek look.
Apply it: Fingertips are all you need for this one. Pat it on the apples of your cheeks and blend up toward your temples.
Best for: Mousse works best on normal and dry skin types. Unfortunately, the lightweight texture doesn't stand much of a chance on oily skin; it disappears quickly.
Our favorites: YSL Beauty Baby Doll Kiss and Blush is a whipped mousse texture inside a lip gloss-like tube. Wear it on lips and/or apply to cheeks with the sponge-tipped applicator. NYX Whipped Lip and Cheek Souffle is another dual-purpose product. On your cheeks, the intense color (eight shades in all) gives skin a pretty flush with a matte finish. The Body Shop Fresh Sorbet Blush has a light, whipped texture that easily sinks into skin for a lit-from-within effect.
Gel
What is it: Gel blushes can be solid (like a stick), or have a thick liquid-y consistency, much like hair gel. In both cases, the formulas are transparent with a tint of color.
The payoff: "Gel blushes are the sheerest of all blush products," says Almodovar. They offer just a hint of color, allowing your skin to show through underneath.
Apply it: Almodovar likes to apply gel blush with a synthetic bristle blush brush (it won't absorb the gel formula like real hair bristles) or fingertips. Tap the formula onto the apples of your cheeks for a naturally flushed look. To pump up the intensity, layer your gel with a powder blush.
Best for: Gels typically work for all skin types. They look fresh on dry skin; and thanks to their staying power, they won't fade too quickly on oily complexions.
Our favorites: Glossier. Cloud Paint is a gel-cream formula that gives cheeks a veil of color and a soft sheen. There are four shades. Chantecaille Cheek Gelee's gel-cream formula can be used on cheeks and eyes for a sheer yet vibrant wash of color.
Stain
What is it: A stain has the most staying power of all blush formulas. It's usually a highly pigmented liquid, but it can also come in stick form, too.
The payoff: Don't be intimidated by the name; stains may seem intense, but they're typically sheer. Once they set, they stay put all day.
Apply it: Work quickly! You only have a few seconds of play time before the stain blush dries down. Almodovar says fingers are the best tools for stain formulas. The warmth of your fingertips warms up the product so it blends easier into your skin. You can place a stain wherever you would normally apply your blush, but Almodovar usually puts it on just the apples of the cheeks. A word to the wise: a little bit goes a long way. A small dab should be enough for one cheek.
Best for: Like gels, stains aren't really skin-type specific, says Almodovar. Anyone can wear one. Because of their longevity, stains are especially good for oily skin that can't seem to get a good grip on to other types of blush.
Our favorites: The Body Shop Lip & Cheek Stain may look like a lip gloss, but you can also dab the sponge-tipped applicator on your cheeks and blend with your fingertips for a rosy glow.
Giorgio Armani Maestro Blush Fusion Blush is a super-pigmented liquid formula that dries down powdery and won't budge all day.
What's your favorite type of blush? Tell us in the comments below!
Read more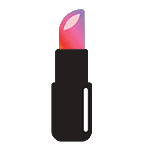 Back to top