How to Wear Foundation Like a French Girl
There's a reason the term "je ne sais quoi" is used to describe French women.
They have a mysterious "it" factor that just makes us want to be their best friend and mimic everything they do and wear. And adopting their makeup routine is no different: The thought of applying foundation like a French woman is inexplicably appealing — it's probably the natural, no-stress way they have with just about everything.
We spoke with French model Clèmentine Desseaux of bonjourclem about how we can achieve this low maintenance foundation routine, and here's what we learned.
Rule 1: Keep it natural.
According to Clem, one of the biggest mistakes American women make with their foundation is that they overdo it. "I think they put on way too much," she says. "They use [the term] 'natural look' way too much –  when it's actually not anything natural." And the model has a point – it is pretty ironic that we have "natural" makeup routines that consist of three or more pumps of foundation and concealer. If we want to be more French about it? "The lighter the better!" Clem encourages. "I hate feeling like I have makeup on – It makes me uncomfortable."
Rule 2: French foundation application starts with French brands.
If you do make the leap to trying a French foundation routine, Clem encourages you to find something light and airy. "I like the idea of a very sheer, slightly tinted BB/CC/DD cream," she says. Another failsafe way to get the low-maintenance look is to use a cult-favorite French brand, like La Roche-Posay. "It's a classic every French woman grows up with," Clem says.
The La Roche-Posay Toleriane Ultra is an excellent, airy product for when you're trying to be more French with your foundation usage. "Whatever I use, it's almost always natural," Clem adds, and while clichéd, she's totally right: less is more.
Photo Credit: @lesmijotes
Read more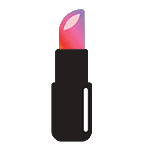 Back to top