7 Oil Control Products That Actually Work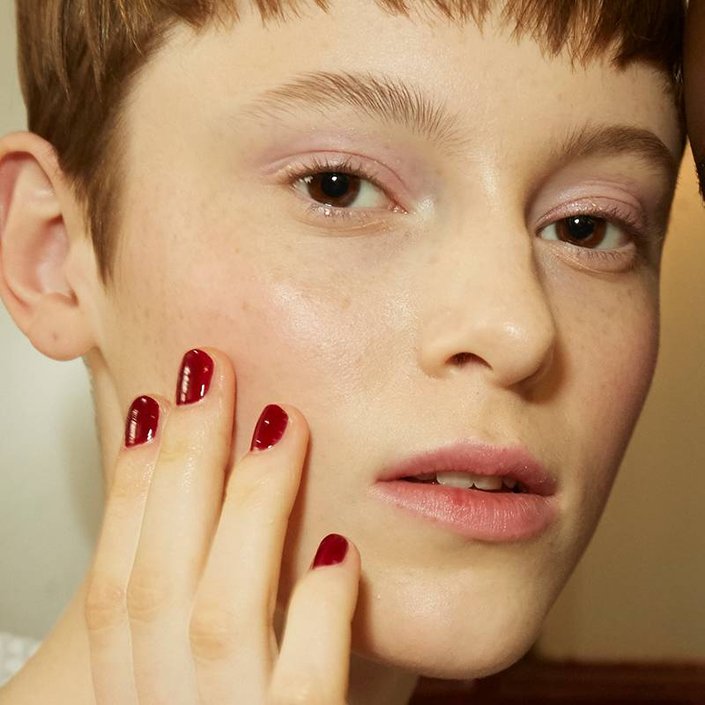 There's nothing worse than trying a product that claims it can "control your oily skin," only to see shine within minutes. But don't despair — matte, oil-free skin is possible with the right combination of products. That's why we've rounded up seven of our faves that will keep your oily skin in check.
Peep our picks ahead:
Cleanser
Skinceuticals LHA Cleansing Gel
Keeping your oily skin under control starts at the very beginning —your cleansing routine. We know you're trying to "dry out" your skin, but using anything too harsh or stripping will only kick your oil production into overdrive.
This gentle cleanser removes excess oil and exfoliates skin using a combination of salicylic, glycolic and lipo-hydroxy acid. It's gentle, effective and is the perfect way to prime your skin before makeup.
SPF
Skinceuticals Physical UV Matte Defense SPF 50
Since sun protection is notorious for leaving skin feeling either (a) chalky or (b) greasy, we know how hard it can be for oily skin to find the right SPF formula. Cue Skinceuticals Matte Defense. Not only do you get full UVA and UVB protection with SPF 50, but this broad spectrum sunscreen maintains a matte finish, even in hot and humid conditions.
RELATED: 6 Best Sunscreens for Oily Skin
Moisturizer
Oily skin needs moisture too so we recommend a moisturizer designed to keep the oil at bay. This non-comedogenic and non-greasy formula will soon become your go-to — it offers deep hydration that lasts up to 24 hours and restores the skin's barrier with essential ceramides. Basically, you'll love it.
Primer
L'Oréal Lock It Pro Matte Primer
You've carefully applied your makeup, only for it to come out looking greasy at the end. That's because you skipped a step! Before swiping on foundation, use this lightweight and oil-free primer that not only blurs away fine lines and pores but also mattifies skin for a smooth and shine-free canvas. Now, on to the makeup application!
CC Cream
La Roche-Posay Rosaliac CC SPF 30
Some days are just too hot for a full face of foundation. For those extra humid summer days, CC cream is all you really need. We like the La Roche-Posay Rosaliac CC for its unifying and mattifying finish.
Foundation
L'Oréal Paris Infallible Pro-Matte Foundation
When you want a product with a little more coverage (think medium to full), this foundation should be your go-to. The light formula delivers a 24-hour matte finish that goes on smooth for a flawless result every time.
Pressed Powder
Urban Decay De-Slick Mattifying Powder
One of our oily skin must haves is pressed powder. It's perfect for mid-day touch-ups and the right product will keep you matte all day. We particularly love the Urban Decay De-Slick Mattifying Powder because it's made from rice powder and infused with tea tree oil, and the absorbent formula banishes shine and absorbs oil without the cakey feel.
RELATED: The Best Foundations for Oily Skin
PHOTO: Courtesy Essie for Oscar De La Renta
Read more
Back to top