6 New Fragrances You'll Fall in Love With This Spring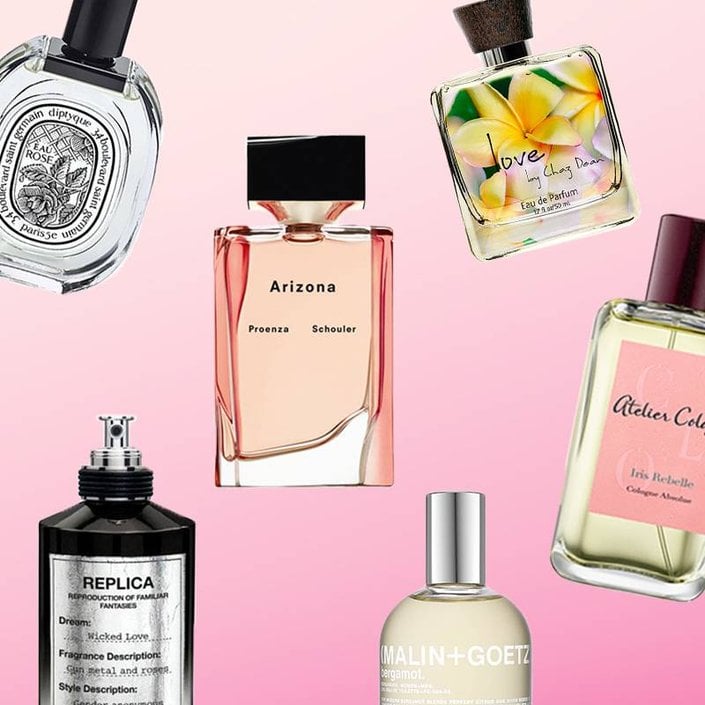 It's hard to get rid of your beloved perfumes — even if the packaging isn't your favorite or it's something you hardly wear anymore. But with spring nearing closer and closer, it's time to add a new fragrance to your collection and maybe even swap out one of your bottles from the 90s. Before you find yourself totally overwhelmed by the crazy amount of fragrances on the market right now, we've rounded up the best new fragrances for spring — in price order for your shopping convenience — because we've got your back.
An Unusual Floral
Atelier Cologne Iris Rebelle Cologne Absolue Pure Perfume, $85
This blend of iris, orange flower and wood is best worn directly on your skin because it smells even better as it warms up. "This scent is very unexpected and in a GREAT way! Once you get this on the skin, it's so soft and beautiful! This is great layered with others as well! Like their Vanilla, that's my favorite way to wear it," says Sephora commentator NHskin.
Desert Inspired
Proenza Schouler Arizona Eau de Parfum, $100
This desert cactus inspired fragrance was created to embody Arizona's energy and dreamlike terrain. Its scent is made up of an orris accord and white cactus flowers to help inspire your quest for adventure.
Rich and Earthy
Maison Margiela Replica Fantasies Wicked Love, $180
For a fragrance that's meant to evoke impressions, dreams and reactions, check out this new fragrance called Wicked Love — designed to smell like "gunmetal and roses," according to the bottle. "For me, this was love at first spray...fresh, inviting citrus. Suddenly, this turned sharp and then settled into a lovely sweet floral with a subtle spicy undertone. The accords are all here: citrus, white floral, floral, sweet, spicy. Overall, a lovely fragrance," says commentator ReelGlam on Fragrantica.
A Rose is a Rose
Diptyque Eau Rose Eau de Toilette, $130
Diptyque Eau Rose Eau de Toilette was inspired by the many different scents a rose takes on throughout its lifetime. "I love this scent. I keep going back for more! It's a good one for both day and night wear without being overpoweringly strong. The best rose scent around," comments LoveSpaceNK in a review.
Citrus Explosion
Malin and Goetz Bergamot Eau de Toilette, $150
This unisex fragrance contains notes of citrus, floral and pepper and is inspired by the warmth and elegance of a Tuscan landscape. It will make you feel cozy even on a brisk spring day.
Fresh and Fruity
If you're looking for a scent that epitomizes the spring season, this one's got you covered. With top notes of acai, white currant and white grapefruit, this light, fruity scent will be your new go-to.
"The scent is soft. I can smell the white currant and grapefruit. Once you put it on in the morning, it lasts all day. This scent is LOVE. Thank you Chaz for another great Perfume. I love it," comments reviewer Nancy Provenzano on
chazdean.com
.
Read more
Back to top