Beauty Q&A: How Can I Get My Lip Gloss to Last All Day?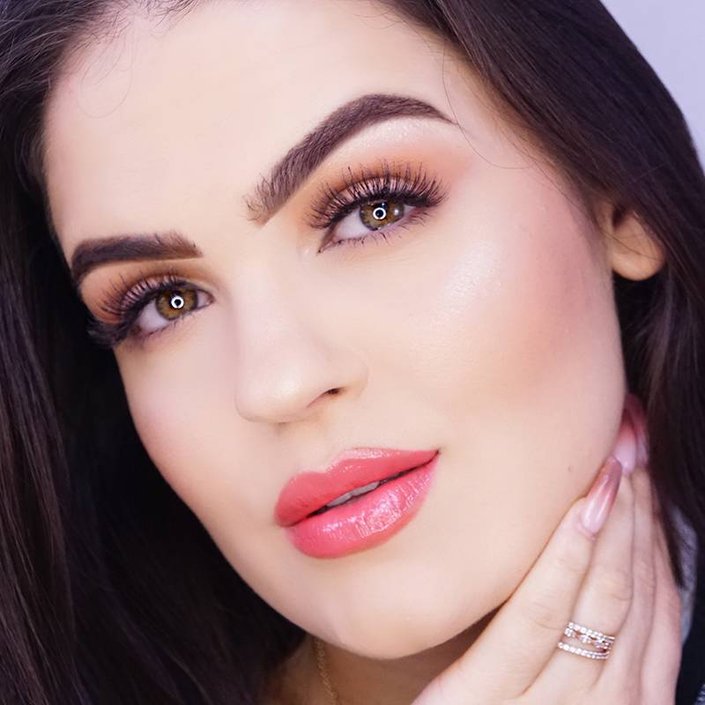 Over the course of our lives, we've tried a lot of different lip glosses, including the good, the bad and the sticky. In addition to the obvious difficulties that come with wearing lip gloss (like when your hair gets stuck to your lips on a windy day or when you can't seem to escape the stickiness), you might find that it never stays on your lips for as long as you want it to.
As easy as it is to quickly swipe on a coat of lip gloss and be content with the result, you need to put more effort into your lip preparation if you want to make the product lasting. In the same way you'd use a lip scrub followed by lip balm a few times a week to prep your lips for seamless lipstick application, you should do the same for lip gloss. Before putting on your gloss, use a lip liner that matches the natural color of your lips and fill them in completely. The liner will serve as your base and give your lip gloss something to adhere to — and thus more powerful staying powder.
And even though the idea might make you cringe, stickier lip glosses will stay on your lips longer than that one with a light, sheer formula. As makeup artist Taylor Babaian informs us in 7 Rules for Wearing Lip Gloss, thicker formulas will also give you "highest intensity shine" as compared to thinner formulas.
Ahead, a few influencers from the M Crowd weigh in on their best tips to get lip gloss to last all day long.
"Choosing the right lip gloss matters when you want it to last. As much as they can be a little bit annoying, stickier lip glosses will hang in there for a longer period of time than oilier ones. Also, if you opt for a lip stain, the color will stay put even if the glossy finish fades. Otherwise, fill in your entire lip with a lip liner under a lip gloss to create the illusion of a long lasting product, even if the gloss transfers and fades throughout the day."
"Put on a great lip pencil. This will help hold on to the color."
"Wearing a matte liquid lip with gloss on top will make your gloss last ALL DAY!"
Read More:
Why Should I Use a Lip Scrub Before Applying Lipstick?
How To Apply Eyeliner With Lash Extensions — Experts Weigh In
How Do I Set Dewy Makeup Without Taking Away the Dewiness?
Hero Image: Julia Salvia
Read more
Back to top