5 Lip Glosses That Won't Stick To Your Hair on a Windy Day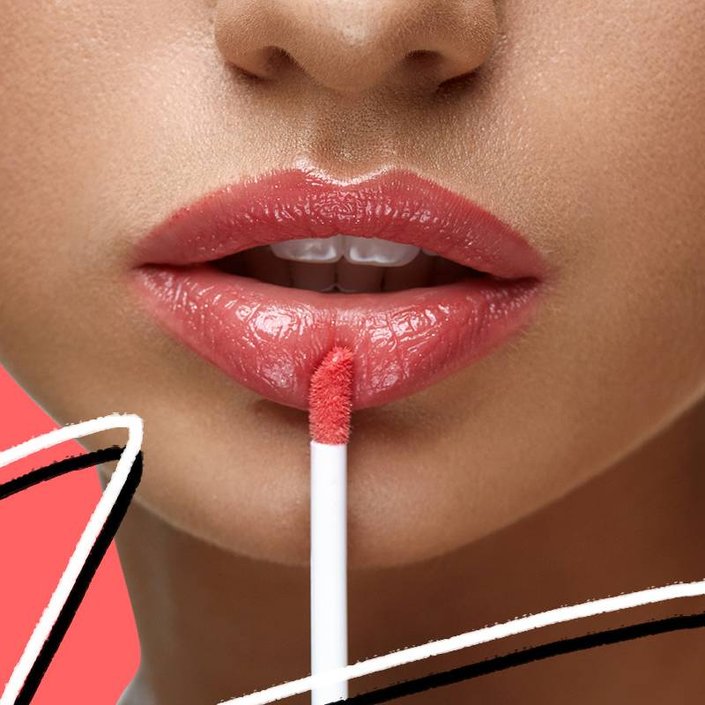 Sticky lip gloss + a windy day = a recipe for unhappiness.
Back in middle school, the cool thing to do was to stock up on as many sticky, scented lip glosses you could get your hands on and smear them on with reckless abandon and zero technique. I (and all my fellow lip gloss connoisseurs) blatantly ignored the fact that the tacky formulas got stuck on my hair and left a sticky, sweet-smelling trail on everything in its path. Despite its obvious flaws, I continued to pretend like it was the best part of my sixth grade makeup routine (it was the only part of my routine).
Flash forward to adulthood, and I now have a very unstable relationship with lip gloss. I just don't trust that it won't leave me sticky for the rest of my day, which is why I've grown into my adulthood obsession: lipstick. And even though lipstick makes up about 85% of my lip product stockpile, there are a few lip glosses I can trust. They aren't sticky AF, and they don't give me flashbacks to my middle school staple of artificial banana-scented lip gloss.
Ahead, discover five lip glosses with my anti-sticky seal of approval.
Lancome Juicy Shaker, $21
Lancome Juicy Shakers are color-infused lip oils. They come in 23 different pigments that are perfect for every season. Unlike the traditional gloss I think of when I reflect on my middle school days, these will give your lips hydration, color and shine — without the stickiness.
NYX Professional Makeup Butter Gloss, $5
With nearly five stars across the board, the NYX Butter Gloss actually has a smooth consistency that resembles butter. The gloss comes in 34 addictive shades.
This smooth, pigmented gloss comes in 10 different shades that are formulated with Vitamin E to keep your lips hydrated. For this price, you might as well stock up on all of your favorite colors.
Maybelline Baby Lips Moisturizing Gloss, $4.49
Maybelline Baby Lips lip balm is a makeup staple and the brand's lip gloss also deserves a rightful spot. It comes in 12 different shades and was formulated to ensure that it's not sticky and instead creamy and soothing.
Tigi Luxe Lipgloss, $24
For a lip gloss that's going to look as good on your vanity as it does on your lips, try out Tigi Cosmetics Luxe Lipgloss. We're currently loving Queen Bee, which is the brand's clear, iridescent shade.
Read more
Back to top