The Best Glossy Lipstick Tutorial for Summer — According to a Beauty Influencer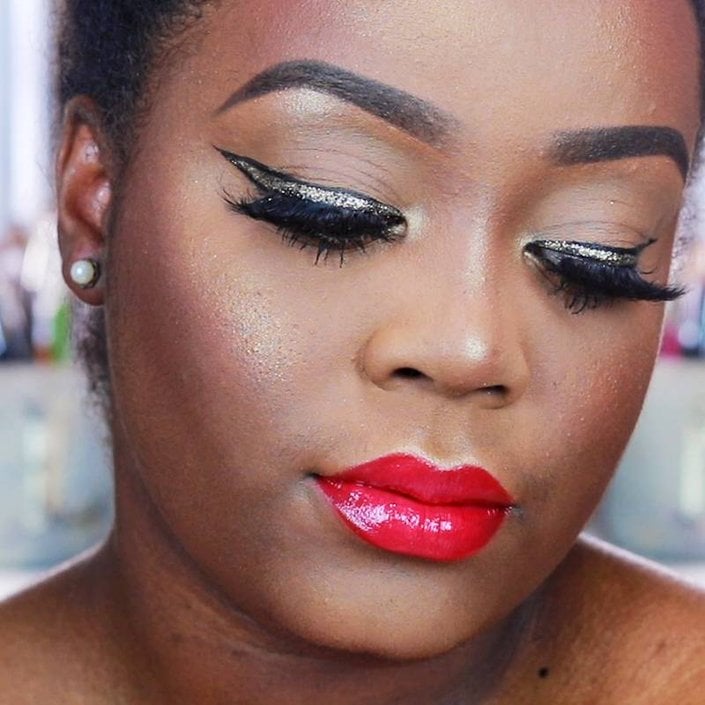 Presenting… a video by the M Crowd — our wildly talented group of makeup influencers who create exclusive content just for Makeup.com. Here, Lonyea shares her shiny lipstick tutorial for summer, featuring a brand new lippie from Maybelline.
We're surely not the first to tell you that glossy lips are in. You're well aware — and one look at your growing collection of lip gloss, lip lacquer and shiny lipstick makes it extra clear. Since we don't expect the trend to go anywhere anytime soon, we're embracing it full force, which even means locking up our Maybelline SuperStay Matte Ink Liquid Lipstick for a while. See, we're serious.
We tapped one of our talented M Crowd beauty influencers, Lonyea Maiden, to walk us through the steps to create a summer makeup look using a shiny new drugstore lippie. Ahead, check out her makeup tutorial — especially if you're looking to get a shiny lip look for the season.
-
How to Get Lonyea's Shiny Lips:
STEP 1: Prime your lips.
STEP 2: Prime your face using your favorite primer. Lonyea uses NYX Professional Makeup Angel Veil Primer.
STEP 3: Apply your ideal coverage foundation. For a full-coverage look, Lonyea uses NYX Professional Makeup Total Control Drop Foundation. Blend with a foundation brush.
STEP 4: Conceal problem areas with fan favorite Maybelline Instant Age Rewind Concealer and blend. Set those areas with finishing powder
STEP 5: Apply your contour, blush and highlight using your favorite palette.
STEP 6: Draw on your boldest cat eye using NYX Professional Makeup Epic Ink Liner.
STEP 7:If you're looking to add a little extra somethin' to your wing, use a glitter liner to paint a line over your black winged liner. Tip: Don't cover the black liner completely.
STEP 8: Spritz your face with NYX Professional Makeup Dewy Makeup Setting Spray
STEP 9: Coat your lashes with a volumizing mascara like IT Cosmetics Superhero Mascara.
STEP 10: Line your lips with Maybelline Color Sensational Lip Liner in Red, outlining a little underneath your lip. After you line, start to fill in your lips with lip liner, leaving the fullest part of your lips bare.
STEP 11: Finish the look with the star of the show, Maybelline Shine Compulsion Lipstick in Pink Fetish for a hi-shine, pigmented result.
Read More:
5 Beauty Booking Apps You Need to Download ASAP
How To Overline Your Lips Like Your Fave Beauty Influencer
The Best Makeup Primer For Your Skin Type — All From the Drugstore
Read more
Back to top