Brilliantly Lead the Way With Lancome's Latest Lip Launch
Lancôme is launching their new L'Absolu Lacquer Lip Gloss today and it is an essential for any makeup bag this spring!
This innovative new lip gloss combines the comfort and shine of a traditional lip gloss with the pigmentation of a lipstick and the staying power of a lip stain for a truly unique experience.
The thin, lightweight formula contains glycerin to your hydrate lips and isn't sticky at all. You'll also love that you can customize the finish to suit your style flawlessly! Apply a single coat for a natural look with a dewy shine finish, two coats for an intense look with a lacquer shine finish, or apply three coats for a dramatic look with an ultra-lacquer shine finish. No matter which finish you decide on, the end result will be perfectly on trend for spring!
The packaging is luxurious, which is to be expected with Lancôme and the precision applicator makes for easy application on the go. You can build up the intensity to get the glossy finish you crave. And, with 30 shades to choose from, there is a colour for everyone!
The whole range of L'Absolu Lacquer Lip Glosses is available only at Lancome.ca!
Which shade will you be picking up?
Read more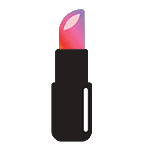 Back to top