The Secret to Wearing Bold Lipstick When You Have Thin Lips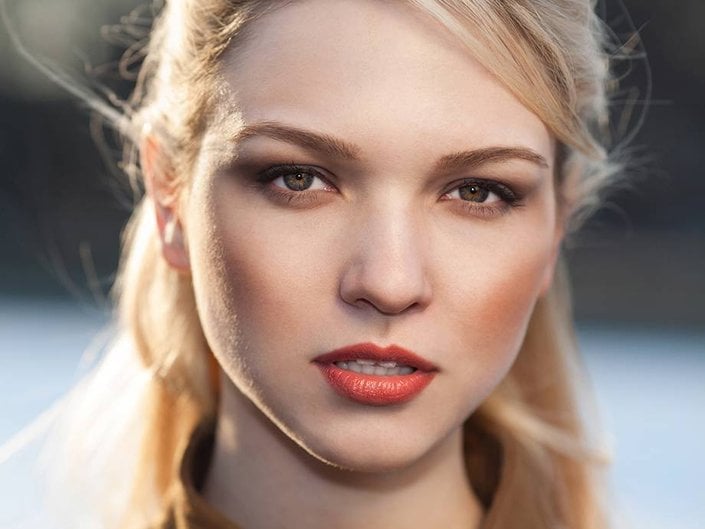 So you're worried about wearing lipstick because you have thin lips. Well, you're not the only one with this dilemma; in fact, as beauty editors, we hear this question over and over again. Naturally, makeup artists, like Lancôme Beauty Advisor Olivia Thompson, hear it too. Many makeup wearers with thin lips fear dark lipstick in particular — afraid it will stand out on their lips in an unflattering way. But the truth is that dark lipstick can look good on all lip sizes; it just calls for some extra tweaking.
The Secret to Fuller Lips
Lip liner can be intimidating (especially if it's done you wrong in the past), but there's always room for improvement. According to Thompson, the biggest mistake people with thin lips often make is overlining their lips so much that it looks unnatural and "almost like a mistake." So while lip liner is a must for your lip routine, that doesn't mean you need a ton of it.
How to Make Your Lips Look Bigger, According to Olivia
You'll Need: A dark lip liner and a dark lipstick (ideally a little lighter than your lip liner)
STEP 1: Apply a dark lip liner to the outside of your lips, going a little above your top lip and a little below your lower lip. Lightly shade the edges so it's not a harsh line.
STEP 2: Take a lighter shade of lipstick, and fill in the remainder of your lips.
STEP 3: To ensure that everything is blended, go over the darker color with the lighter color and then rub your lips together.
And if you want to see what these steps look like on an actual human being, check out the following tutorial by Lisa Eldridge.
Read More:
5 Highlighters We Love That Double as Glistening Lipsticks
6 Lipsticks I Can't Live Without This Fall, Signed @Snitchery
Read more
Back to top