The Best Brown Lipstick for Your Skin Tone
As neutral hues have taken over the 'gram and our vanities, there are an increasing amount of beige-brown shades to choose from and it's not hard to see why. Browns work for every situation — from happy hour to everyday and any occasion in between. Whether you're going for a brown-red '90s vibe or a taupey nude, the possibilities are practically endless. That's why we've rounded up our favorite brown lipsticks for every skin tone, ahead:
If You Have Light Skin...
While brown lipstick looks great on fairer skin tones, you run the risk of looking washed out if you choose a shade too close to your skin tone. We recommend choosing a brown lipstick with red or orange undertones that will contrast well with your fair skin.
….And Want a Classic Hue
Urban Decay Vice Lipstick in 1993
A brick-rose hue, this Urban Decay Vice Lipstick is a great choice for everyday. It's brown with a hint of mauve and is perfect for the uninitiated brown lipstick wearer. We love this color for fair skin tones — the reddish tint will warm up the skin without washing you out while also giving you the moody look you crave.
…And Want an Instagrammable Pout
Dose of Colors Liquid Matte Lipstick in Cork
Known for its 'gram-worthy hues and long-wearing formula, Dose of Colors Liquid Matte Lipstick was a shoe-in for this list. For fair skin tones, we recommend Cork, a warm golden brown that dries down to a velvety-matte finish.
…And Want a '90s Feel
Lime Crime Velvetines in Shroom
Lovers of matte lipstick are familiar with Lime Crime Velvetines — a matte formula known for its all-day staying power and high-pigment hue. We like Shroom for fair skin, a self-described "'90s brown" that has a pleasant, vanilla scent.
If You Have Medium/Olive Skin...
Babes with warmer or olive complexions have a lot of options when it comes to brown. If your skin is on the warmer side, stay away from brown lipsticks with red or green undertones, though, and reach instead for a cooler, taupe-like tone. If you have an olive-toned complexion, however, embrace the dark, crimson browns. Your yellow undertones can handle vampy, chocolate-y hues, so don't be afraid to try them.
…And Want a Vampy, But Wearable Shade
Sephora Cream Lip Stain in Pretty Auburn
A few reasons we love this lip stain? It goes on smoothly, doesn't bleed and has a moussey consistency that makes application easy. We recommend Pretty Auburn, a deep brown with a kiss of red, for medium skin tones.
…And Want Something for Every Day
NYX Professional Makeup Lip Lingerie in Beauty Mark
A taupe-y chocolate brown with cooler tones, NYX Professional Makeup Lip Lingerie in Beauty Mark is a great option for makeup lovers who want a versatile shade that can work in any situation. For even more impact, pair this with a deep brown lip liner like NYX Suede Matte Lip Liner in Cold Brew to take the look up a notch.
…And Want a Trendy Shade
Maybelline New York Superstay Matte Ink Lipstick in Fighter
One of our favorite shades from the Maybelline Superstay Matte Ink Lipstick Un-nudes Collection, Fighter is a ginger brown that people can't seem to stop talking about. This shade works particularly well with warmer skin tones and will earn you a few inquiries everywhere you go
If You Have Dark Skin...
Dark skin tones look stunning in a wide range of brown hues, so the challenge for you is deciding what look you want to go for. Vampy shades on other skin tones may end up looking nude on you while taupe-y hues may require a darker lip liner to create the look you desire. The name of the game is experimentation — so don't be afraid to try it all.
…And Want an Affordable, High-Impact Shade
NYX Professional Makeup Matte Lipstick in Maison
Beloved as a "universal" brown hue, NYX Professional Makeup Matte Lipstick in Maison is a "milk chocolate brown" shade that looks great on deeper skin tones. The matte shade goes on smooth and pigmented without drying out your lips, making it a staple for any beauty bag.
…And Want a Luxe Lippie
Pat McGrath MatteTrance Lipstick in Divine Brown
A rich brown hue, Divine Brown is luxe in every sense of the word. The warm brown shade offers a cream, matte finish and intense pigment payoff. It applies smoothly (you don't have to worry about tugging) and is loved by beauty enthusiasts and editors alike.
…And Want a Shade You Can Wear Everyday, All Day
Mented Cosmetics Matte Lipstick in Dark Night
Mented lipsticks are designed with women of color in mind, so it's no surprise this lipstick made the list. This dark chocolate shade is versatile, showing up nude on some and flatteringly vampy on others. It's a shade that can be worn in any situation so it'll quickly become your go-to.
Read more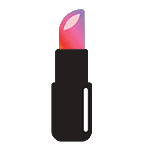 Back to top