5 Dark Lipstick Hacks That Will Change Your Makeup Game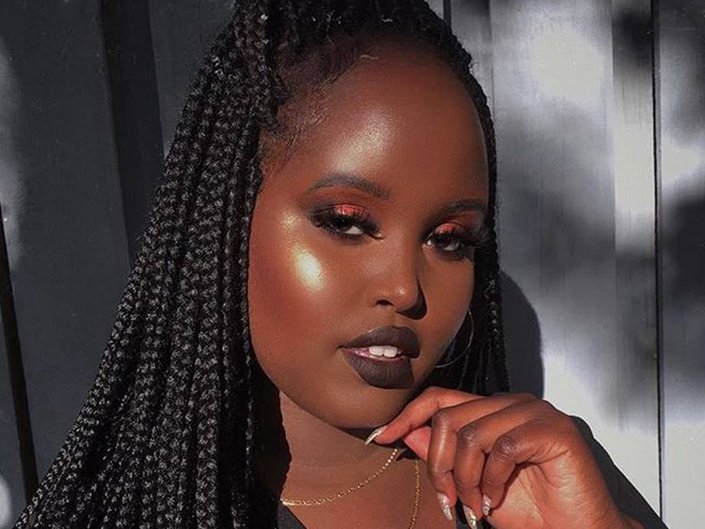 The time has come for bold and bright to give way to deep, dark lip colors. Much like red lipstick, beauty lovers are sometimes intimidated by any richly pigmented lip, but as long as you know what you're doing dark lipstick wise, it can look remarkably chic. We rounded up five hacks to make your vampy lip life much easier — and they're so good you'll want to cross over to the dark side immediately.
STEP 1: Exfoliate and Moisturize
Do prep your lips properly by exfoliating and moisturizing before application. This will make the color go on a lot smoother and last longer. Don't apply dark lipstick on dry or chapped lips. Often, the color will crack and flake off. If your lips areon the dry side, moisturize them thoroughly before application.
STEP 2: Line Your Lips
Do line your lips with a lip pencil similar in color to your lipstick first. This allows you to establish the boundaries of your lips, and the pencil will help hold the color in place.  
STEP 3: Apply With Caution
Don't apply the lipstick straight from the tube. Instead, try using a lip brush or doe foot applicator to give you control over the application and intensity. If you want to try a dark lip but are unsure of where to get started, choose a shade that reads more purple or wine, like the Urban Decay Vice Liquid Lipstick in Double Crossed.
Do clean up mistakes and perfect the edges of your lip line with concealer for a polished finish.
STEP 4: Match the Rest of Your Makeup
Don't forget about your eyes! Defined brows, clean liner and lots of mascara pair gorgeously with a dark lip. For eyeshadow, we love a light shimmery glitter or a bold cat eye.
Do add a little color to your cheeks to brighten and warm up the face.
STEP 5: Final Check
Head out the door with your dark power pout, and don't look back!
Read More
5 Dark Lipsticks For Pale Skin
Our Favorite Opaque Lip Glosses
The Best Candy Apple Red Makeup
Read more
Back to top