How to Apply Dark Lipstick — And Which Ones You Need in Your Beauty Bag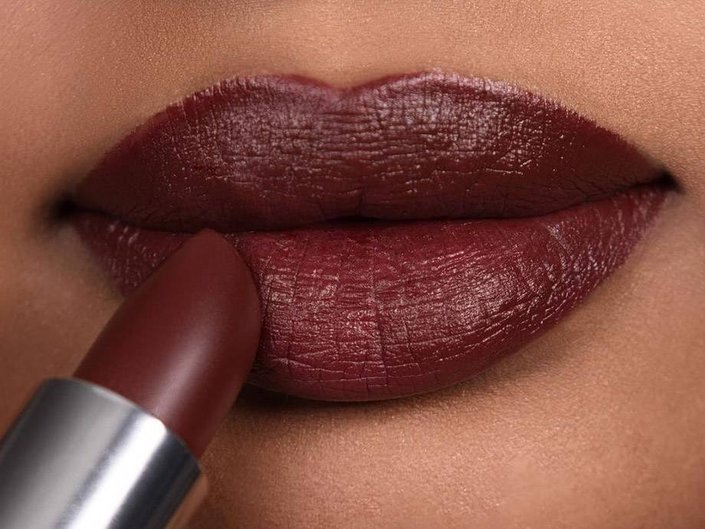 At this point in the season, your makeup bag is probably still brimming with highlighter, tinted sunscreen, creamy blush and popsicle-colored lipsticks. And while we understand how hard it can be to transition your makeup bag from one season to another, dark lipstick is an excellent place to start. Sweater weather is the perfect time to break out your vampier hues (camel colored sweaters and burgundy lips are a tried and true pair), and is an easy way to get in the fall mood. Dark lipstick is also one of the most universal products you can purchase — it looks on great on just about everyone and can be worn all year long.

Dark lipstick can be tricky though, and requires that you be a little more careful than when you swipe on a gloss. Precision is key here, so we recommending taking some extra time to apply. Learn how, ahead:

STEP 1: Swipe on a lip primer like the NYX Professional Makeup Lip Primer in Nude or Deep Nude to ensure your lips are the perfect canvas and your lip color doesn't stray outside the lines.

STEP 2: Next, apply a neutral concealer to the lips create a blank canvas. This ensures you get the best color payoff (especially if you have naturally two toned lips) and helps your lipstick to last.

STEP 3: Line your lips with an invisible liner or a shade that matches your lipstick.

STEP 4: Apply your lipstick. For a precise finish, work the color in with a lip brush like the IT Cosmetics Love Beauty Fully Essential Retractable Lip Brush.

STEP 5: If you do happen to apply product outside your lip line (or want an extra precise finish), clean up the edges of the lip with a cotton swab and makeup remover. You can also apply a little concealer around the lips to get rid of any rogue color.


Now that you're all caught up on how to apply the perfect vampy, fall lip — here are a few we're keeping in our stash.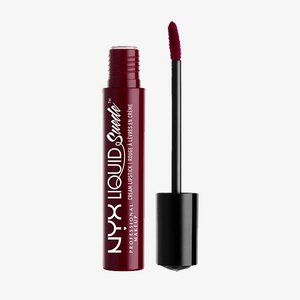 1 / 10
NYX Professional Makeup Suede Matte Lipstick in Girl, Bye
If you're Suede Matte Lip Liner obsessed, then you need the matching lipstick too. The color-matched combo is perfect for dark shades and will only take your lippie to the next level. Try Girl, Bye for all your dark lipstick needs — a berry colored lipstick — it's one of our favorite drugstore lipstick buys.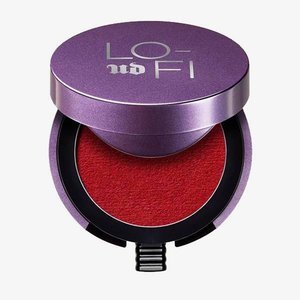 2 / 10
Urban Decay Lo-Fi Lip Mousse in Amplify
Perfect for someone who wants an effortless, just-kissed lip look, Lo-Fi lip mousse is one of those formulas you'll reach for time and time again. It's soft, stays put and can be applied with your fingers. Need we say more?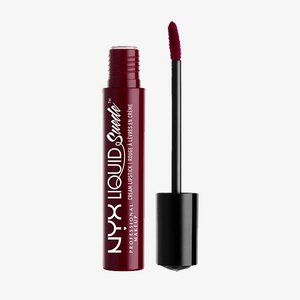 3 / 10
NYX Professional Makeup Liquid Suede Cream Lipstick in Vintage
If you're hesitant to dive right in to deep, vampy lips, try this shade by NYX. Vintage is a plum shade with mauve undertones so you can gently approach vamp while still keeping it neutral. The formula is ideal for babes who can't resist a comfortable matte and still want that full-color finish.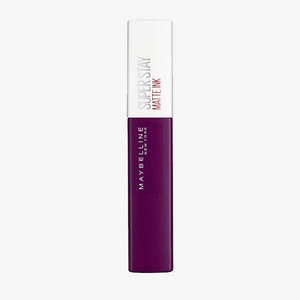 4 / 10
Maybelline Superstay Matte Ink in Escapist
This deep purple hue screams fall and will last through any activity you can imagine. The super matte formula is comfortable, easy to apply and affordable — making it a beauty buy you just can't pass up.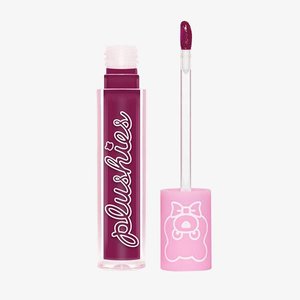 5 / 10
Lime Crime Plushies Liquid Lipstick in Gum Drop
If the thought of matte lipstick immediately conjures up images of dry, uncomfortable lips, then give Lime Crime Plushies a try. These sheer lippies deliver color while still letting your natural lip color shine through and wear nicely throughout the day. We love Gum Drop for fall and beyond, a sheer berry shade that looks good on just about everyone. 6 / 10 7 / 10 8 / 10 9 / 10 10 / 10
Read more
Back to top