Why Purple Lipstick Deserves a Spot in Your Stash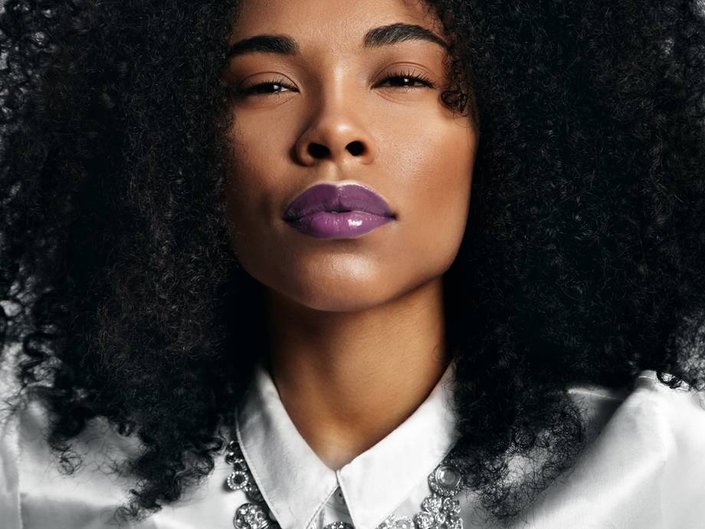 If you're mesmerised by purple lipstick but convinced you could never pull off the look, we hear you. But, we know for a fact that you can rock a purple lip and look pretty damn gorgeous while doing it. "Purple lipstick is the new red," says celebrity makeup artist Jaime Greenberg. "It's a statement shade — and there's one out there that works for you." The real beauty of it? Purple lipstick can be interpreted in many different ways. "We're seeing a lot of the Millennial version: matte, deep, full-on purple lips," she says. "But if that's not in your comfort zone, you can take it back many notches."
If you're still not sold on the bold pout trend, we found five compelling reasons not to be afraid of purple lipstick. Plus, we'll give you foolproof application tricks and a roundup of the best purple bullets out there. 
1. Purple Lipstick Is Universally Flattering
"Purple toes the line between cool and warm," says makeup artist Ashleigh Ciucci. That means it really does work for everyone. There's also a pretty wide range of hues within the purple color family — lavender, lilac, fuchsia, eggplant, violet, plum — one of them is guaranteed to work with your skin tone. The beauty rules go like this: Go with light, cool purples like lavender and lilac for fair skin. "Typically, the cool tones complement the cooler tones of fair complexions," says Ciucci. They're also soft shades, so they won't overwhelm fair complexions. For medium and olive skin tones, try violets and plums. "Their warmth helps to cancel out the shallowness of olive skin and will brighten the complexion of the medium tones." If you have dark skin, Ciucci says you can pull off those deep, almost "oil-slick" shades of purple. "These deeper and richer shades hold up against dark skin and don't look garish or junior," she says. "They look sleek and chic."
2. You Can Adjust the Intensity
You get to decide just how strong you want to go when it comes to purple lipstick. Using the same tube of product, you can blot it down so that it looks like a stain, swipe it on slightly thicker for medium coverage or lay it on thick for full-on saturated color, says Greenberg. There's a lot of wiggle room, depending on how you apply it.
3. You Get to Pick Your Texture
Beyond color, there's a wide assortment of finishes to choose from: creamy, matte, metallic, shimmery, slick. The right one can make the bold color feel less intimidating. "If you're timid, go for a more sheer or creamy texture," says Ciucci. They tend to be more wearable and pack less of a color punch. On the opposite end of the texture spectrum are the matte and metallic finishes. These are the boldest of the bold, ideal for someone  who really wants to make a statement. For the rest of us who are somewhere in the middle of those two extremes, a satin finish tends to be just right — not too much sheen, but not matte either.
4. Purple Lipstick Doubles as an Accessory
Think of your vivid, purple lips as a statement piece, almost like jewelry. Just as you do when choosing the necklace or earrings to wear for the day, use your outfit as your guide. "When I'm doing a red-carpet look and my client is wearing a metallic dress, that's the time to go matte on lips," says Greenberg. If your outfit is more simple, opt for a shiny or a metallic purple lipstick.
5. You Can Get Away With Minimal Makeup on the Rest of Your Face
The laziest of beauties will love hearing that a strong pop of purple is really all you need on your face. For the rest of your face, you can stick with minimal makeup: a light tinted moisturizer, a swipe of black mascara and you're good to go.
How to Apply Purple Lipstick Like a Pro
Applying purple lipstick isn't all that different from any other color. First, you want to prep lips. A dramatic color, especially one with a matte finish, can call attention to dry, flaky lips. To smooth them out pre-color application, massage on a lip scrub like NYX Professional Makeup #ThisIsEverything Lip Scrub. Follow with a hydrating balm like Kiehl's Lip Balm #1 and blot away excess with a tissue to prevent lips from being too greasy. Now, you're ready for color. If you have a creamy or a satin finish lipstick and want a light, stain-like look, Greenberg says to swipe it on your fingertip and press the color into your lips. You can also swipe on color straight from the tube. On the other hand, if you're wearing a matte or dark metallic shade you'll want to be more precise. Use a lip brush to apply it to the center of your lips, blending it toward the outer corners. For super clean edges, use a lip brush or a matching lip pencil to outline the borders of your lips, then fill the inside with color.
The Dos and Don'ts of Wearing Purple Lipstick
Here, Greenberg and Ciucci set the rules for wearing the bold, purple lipstick shade.
DO go monochromatic on one other facial feature. Plum liner and wine mascara, or a plummy blush will tie your look together.
DON'T overload the purple. "Don't do purple lips, eyeshadow and mascara," says Greenberg. 
DO experiment with complementary colors. Ciucci says yellow on the eyelids is surprisingly pretty when paired with purple lips.
DON'T pair your purple lips with blues and greens. "Unless you're going for full tropical princess," says Ciucci.
DO keep the rest of your makeup clean: dewy lids, defined brows, mascara and touch of highlighter. "This will keep the focus on your lips," says Ciucci.
The Best Purple Lipsticks for Your Skin Tone
Light Skin Tones
Urban Decay Vice Lipstick in Vanity Kills
L'Oréal Paris Colour Riche Matte Lipstick At The Drop of A Matte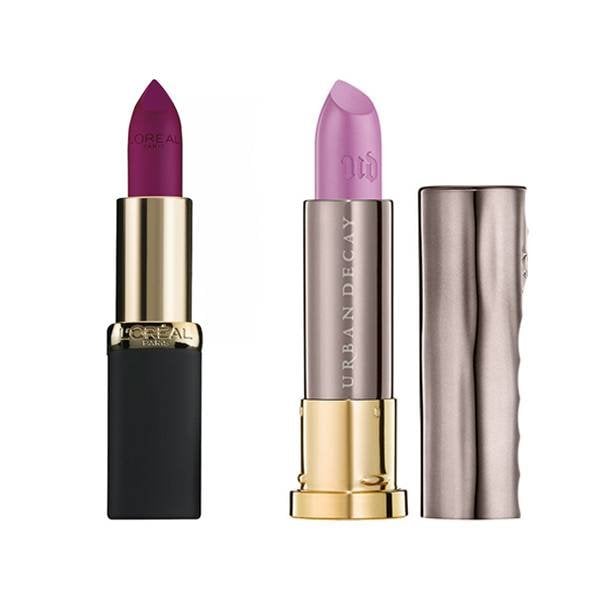 Medium Skin Tones
Maybelline New York Superstay 24H Liquid Lipstick in All Day Plum 
NYX Professional Makeup Suede Matte Lipstick in Cyberpop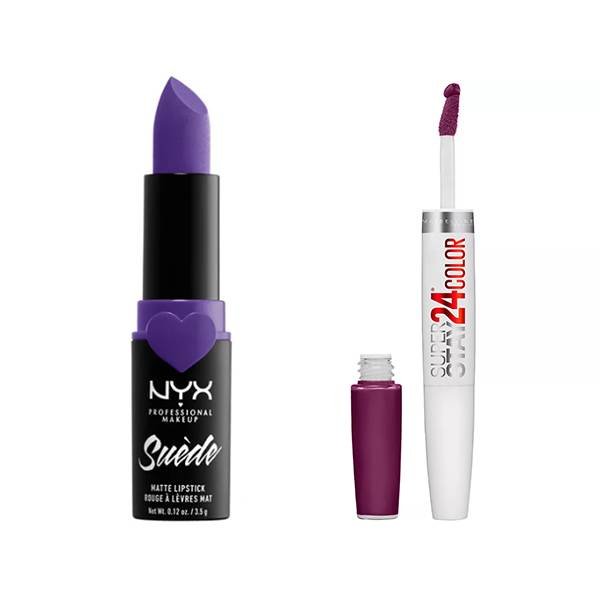 Dark Skin Tones
Lancôme L'Absolu Rouge Drama Matte in Purple Facinsation 
Giorgio Armani Beauty Rouge D'Armani Lipstick in Night Vipe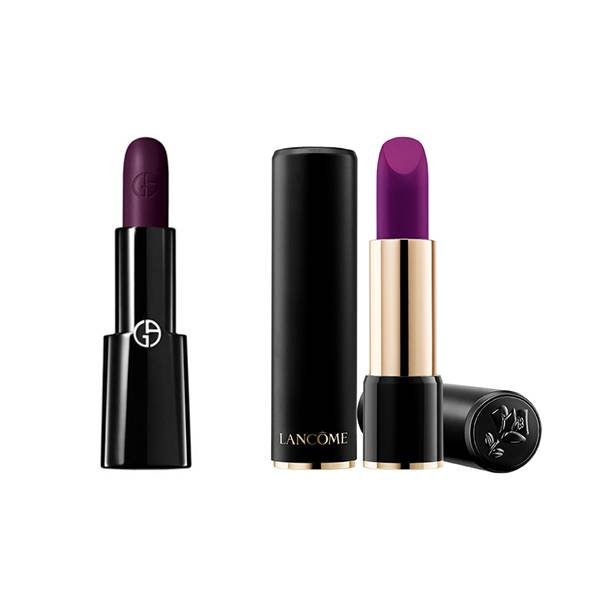 Read More:
See What Maybelline Mauve for Me Lipstick Looks Like on 6 Different Skin Tones
How to Layer Lipstick and Lip Gloss to Create the Perfect Shade
Beauty Q&A: What's the Best Way to Remove Dark Lipstick?
Read more
Back to top