5 Long-Lasting Matte Lip Stains To Wear All Day and Night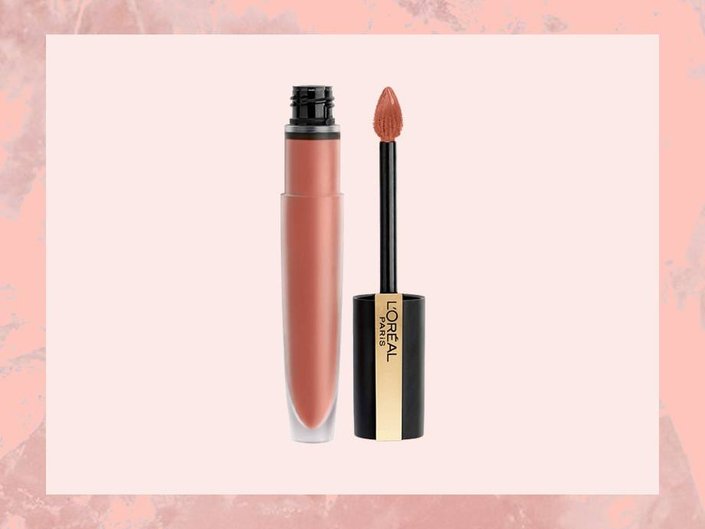 Matte lipstick straight out of a bullet is reliable and all, don't get us wrong, but sometimes a lip stain is just the only option, namely, in situations when you need your lipstick to last through every single thing life throws at you. If you're new to the world of these long-lasting formulas, we welcome you to Lip Stain 101, a quick class in which we profess our love for these budge-proof lippies and explain why you need one. First of all, they do the obvious — stain your lips. They're different from long-lasting liquid lipsticks because they're going to naturally fade and blur out throughout the day, whereas with your liquid lipstick, chances are you'll have to reapply.
Ahead, click through for five long-lasting matte lip stains worth trying in 2019, including the new drugstore formula we're obsessed with and the luxe lipstick to treat yourself to.
The Waterproof Lip Mousse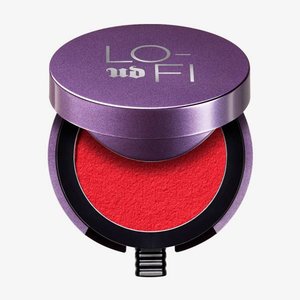 1 / 5
The Waterproof Lip Mousse
Urban Decay Lo-Fi Lip Mousse, $26
Meet the buildable lip mousse all beauty lovers need in their makeup stash. Whether you want just a hint of color (an ombre lip situation, perhaps), or full-coverage, this formula will help you achieve it all. The compact contains the mousse, which we prefer to describe as a plush matte powder, and a handy little brush in case you don't want to apply the product with your finger. There are eight super-pigmented shades that will stay on your lips all day.
The Weightless, Super-Soft Formula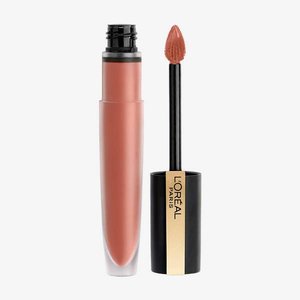 2 / 5
The Weightless, Super-Soft Formula
L'Oreal Rouge Signature Matte Lip Ink, $14.99
This drugstore newbie is a must for your 2019 makeup collection. It's a fusion of a lip stain and liquid lipstick that dries down to a matte finish y. The best part is that the precision applicator is designed to shape and line your lips for perfect application. No lip liner needed!
The Luxe Lip Stain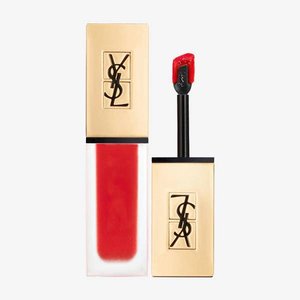 3 / 5
The Luxe Lip Stain
YSL Tatouage Couture Liquid Matte Lip Stain, $44
For all you luxe makeup lovers out there, YSL Lip Stain is a fan-favorite, high-pigment formula meant for eight-hour wear. For customization, opt for complimentary engraving, perfect for adding your initials or whatever makes you happy, really.
The 4-in-1 Lippie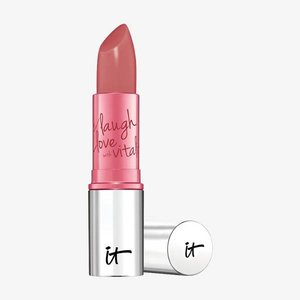 4 / 5
The 4-in-1 Lippie
IT Cosmetics Vitality Lip Flush 4-in-1 Reviver Lipstick Stain, $29
If you're looking for a lip stain that keeps your lips looking natural, check out this 4-in-1 lip flush from IT Cosmetics. The comfortable formula applies like a lip balm and gives your lips a flush of color that enhances their natural tone. We love using it for hydration and a hint of color on no-makeup-makeup days.
The Liquid-to-Matte Formula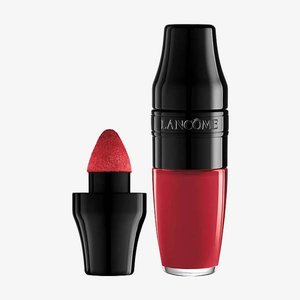 5 / 5
The Liquid-to-Matte Formula
Lancôme Matte Shaker High Pigment Liquid Lipstick, $32
Apply this liquid lipstick with its cushion applicator and get ready to watch it dry comfortably onto your lips for all-day wear. If you value intense color payoff, comfortability and long-lasting wear, it's about time you give the Matte Shaker a try.
Read more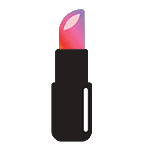 Back to top