Beauty Editors Share the One Tinted Lip Balm They Can't Live Without This Winter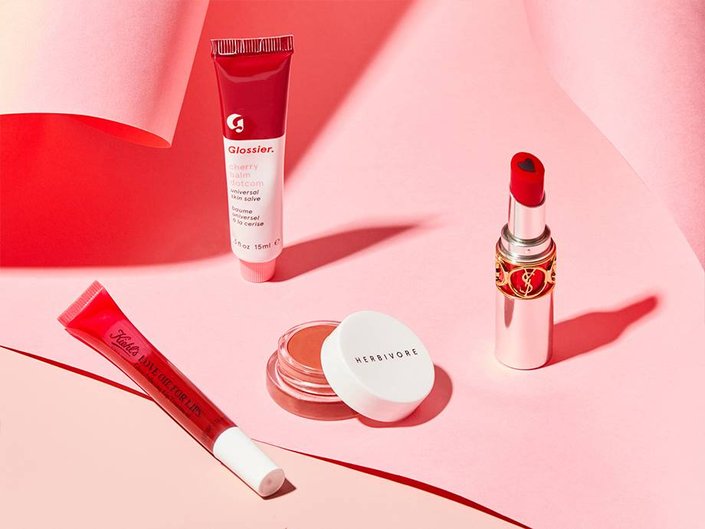 Considering lip balm has been a reliable staple in our makeup routine since the beginning of time, we'll save you the thorough discussion about why it's a mandatory member of your lippie collection. In short, lip balm can help delivers moisture, softness and soothing benefits to your lips. It's the ideal option to turn to when your lips are dry or dull-looking, as opposed to that matte lipstick that'll last all day and night.
Different seasons, climates and situations call for different types of formulas (i.e. an SPF-infused formula when you're in the sun or an untinted formula before bed, to avoid destroying your pillowcase), but one we particularly love for a look that's both put together and comfortable is tinted lip balm. It's perfect for, well, most days, but it's especially convenient when you can't bear the thought of sacrificing lip color for extra hydration.
Click through to see the one lip balm makeup.com editors swear by this winter to avoid dryness, cracks and general dullness.
Dawn, Editorial Director, a.k.a. "The OG"
YSL Beauty Volupte Plump-in-Color, $45
My lips are naturally super pale — so pale, they're basically invisible in the winter. When I dab on this balm, it instantly gives them just the right amount of long-lasting color and a bit of hydration — all with a slight plumping effect. Plus, I'm a sucker for the wildly chic packaging.
Marisa, Assistant Beauty Editor, a.k.a. "The Experimenter"
Kiehl's Love Oil for Lips, $28
I'm cheating a little because this is technically a lip oil rather than a lip balm, but I'm loving the way this formula hydrates my lips and gives them a wash of color similar to lip gloss. During the winter months, I feel my lips getting dry and cracked. I try and combat this by using a lip scrub two or three nights a week and then using an overnight lip mask or super-thick balm. During the day, you can find me reapplying this newbie from Kiehl's. I love the subtle red wash of color named Apothecary Cherry.
Tembe, Assistant Beauty Editor, a.k.a. "The Collector"
Herbivore Coco Rose Lip Tint, $24
I'm pretty picky when it comes to lip balm and require my beloved formulas to keep my lips moisturized throughout the day and offer just a kiss of shine. The Herbivore Coco Rose Lip Tint gives me that and a hint of coral, giving my multi-hued lips a cohesive look. I'm obsessed.
Alanna, Assistant Beauty Editor, a.k.a "The Innovator"
Glossier Balm Dotcom in Cherry, $12
I'll be real here, I've never liked tinted lip balm. It's always been hard for me to really fall in love with them because I much prefer a pigmented lip color over a sheer one. Enter: Cherry Balm Dotcom, a sheer red, juicy lip balm that I began to use as great base for my red liquid lippies. It not only preps my lips for product and gives them a cherry scent, but the subtle red glow serves as a great starting point for the red pigment to follow. This one, has made me a tinted lip balm believer.
Read More:
7 Cream Blushes to Try in 2019
How to Match Your Lashes to Your Lips
6 Tips to Flawlessly Apply Matte Lipstick Like a Pro
Read more
Back to top