Cool Two-Toned Lips — 3 Ways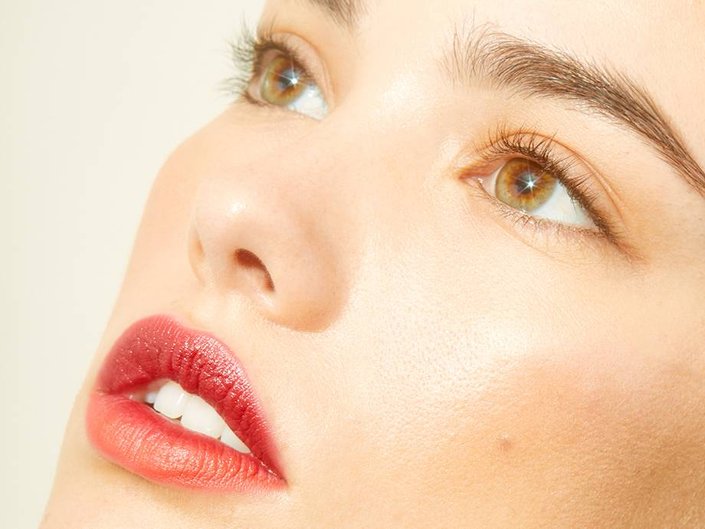 Two toned lips are usually a makeup trend catered to the makeup maximalist — but as it turns out, they're actually a lot easier to wear than one might think. Ahead, we created three two-toned lip looks that suit every type of makeup guru, and included our favorite tips and tricks for mastering the look if you have yet to break out of your makeup comfort zone.  
A Spin On Your Classic Red Lip
Perhaps the easiest (and most comfortable) two-toned lip combination is one that melds seamlessly together — which is why we love duochrome take on the classic red lip. Start by filling in your top lip with a super satiny red shade, we love the YSL Rouge Volupté Shine Oil In Stick in Rouge in Danger for this, and follow it up with a similarly red-coral color on the bottom lip, like Corail in Touch. Together, these shades won't appear too harshly contrasted and will instead flawlessly meld together into a gorgeous creamy orange red pout.  
Two Toned Contrast
If you're ready to take on the two-toned world by storm, we recommend diving right in with complete contrast. Apply the NYX Professional Makeup Super Cliquey Glossy Lipstick in Baby on your upper lip — and finish it off with a clear gloss (like the NYX Professional Makeup This Is Everything Lip Oil) on the bottom lip. We love the combination of complementary lavender and glossy natural lip color, and we guarantee that you will too.
The Ombré Effect
For a two toned look that will garner you some major double takes, try pushing your makeup boundaries with this blue ombré finish. Start with a light-rose colored gloss, the NYX Professional Makeup Slip Tease Color Lip Oil in Coy is an excellent base for this. Next, place a few dots of the NYX Professional Makeup Liquid Suede in Jet Set: a stark, navy blue lippie at the center of the lip and softly blend it out with a brush. And voila — you have an ombré lip that will seriously make you stand out from the two-toned lip crowd.
Read more
Back to top