6 Best False Lashes to Add to Your Beauty Stash RN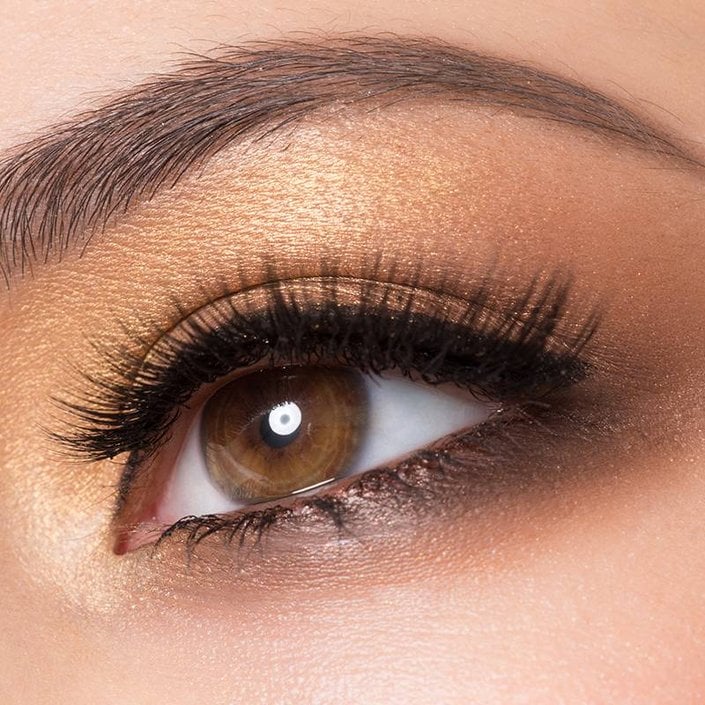 I'm one of those people with teeny lashes that need lots of lash primer (looking at you, Lancôme Cils Booster XL!) and a bomb mascara for my lashes to look even remotely visible. But alas, long lashes are my weakness so I've had to figure other ways to get that fluffy, soft look. That lead to my love of false strip lashes — a quick and easy alternative to getting the lashes of my dreams. False lashes come in all shapes and sizes, from barely there demi-wispies to full-on glam strips that will convince innocent bystanders you're part camel. I've tried the good, the bad and the truly uncomfortable — so I'm a little bit of a lash snob. They must be comfortable, look (sort of) natural and hold up for at least 3-4 wears to make the cut.
My picks ahead:
NYX Professional Makeup Wicked Lashes in Risque
These band-less lashes blend seamlessly into your lash line to give you a doe-eyed look. The best part? At only $5 a pack you can afford two.
Ardell Demi Wispies Natural Multipack
Ardell lashes are my go-to lash whenever I need a little extra something. The demi-wispies are an influencer fave — and for good reason. They're comfortable, flexible and hold up over a few wears when cared for properly.
House Of Lashes Mini Collection in Siren
The mini collection is great for small eyed babes who find themselves cutting their normal lashes to fit their eyes (me!). House of Lashes is known for their soft, synthetic lashes that you will reach for time and time again.
A drugstore staple, KISS lashes are always there for you when you need them and look super natural when applied.
Artemes Bottom Lashes
Sometimes your bottom lashes need a little love, too — that's where these come in. Bottom lashes can be a little much for everyday wear (at least for me), but are perfect for days when you want to take a makeup look to the next level.
Shu Uemura Natural Volume False Lashes
If you're in an unhealthy relationship with your Shu lash curler, you should give their false lashes a try. These are designed to look like yours and perfect for tricking your friends into thinking you got extensions.
Read more
Back to top