The Best Mascara for the Eyelash Look You Crave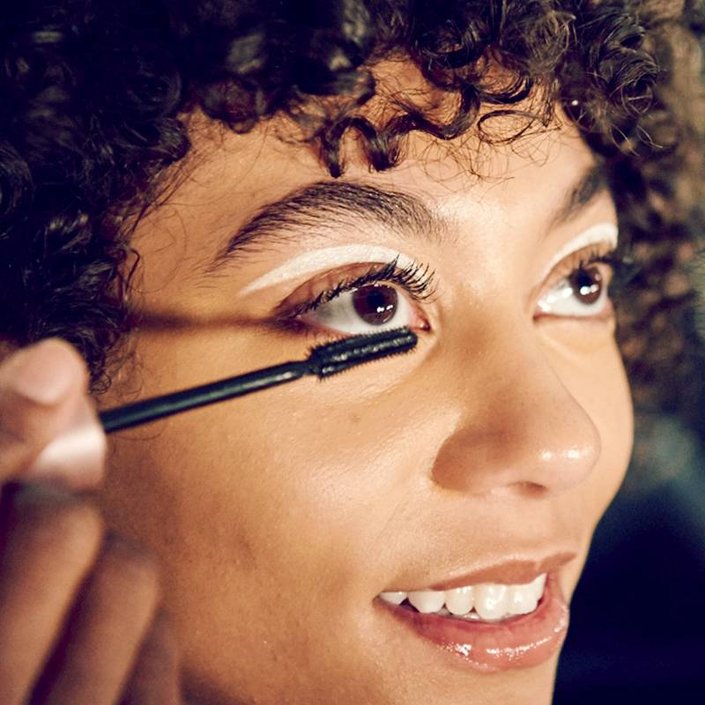 Trying to make your lashes more voluminous? Longer? Bolder? There's a mascara to achieve all of your #LashGoals.
Eyelashes are everything. We're always looking for a way to make them look bigger, bolder and longer with a shameful array of different mascaras, eyelash curlers and the occasional eyelash extension appointment. Great-looking lashes are the perfect finishing touch to every makeup look — no matter how subtle or intense it may be.
The tricky thing about mascara is that there are approximately a million different options, and they all claim to do different things for lashes. But sometimes we're looking for a mascara with very specific superpowers — like separating lashes or making them look extra thick. To better understand some of the different mascaras out there and to find out what they will do for your lashes before you purchase one, we rounded up six of our favorites with different functions.
For thick, curled lashes…
The Maybelline Lash Sensational Washable Mascara has a fanning brush with ten bristles that will fully coat your lashes for a thick, full-fan effect.
For thick, long lashes…
This Lancôme mascara was named Monsieur Big for a reason: It has a massive brush that makes your lashes look extra thick, long and bold. 
For long, curled lashes…
L'Oréal Voluminous Lash Paradise Mascara is praised for the way it successfully volumizes and lengthens lashes. 
For perfectly separated lashes…
If you're trying to achieve perfectly-separated, doll-like lashes, Yves Saint Laurent Volume Effet Faux Cils Baby Doll Mascara is for you. Plus, you can get this mascara engraved for free, which gives it extra points in our book.
For volume and length…
The IT Cosmetics Superhero Mascara is a beauty staple for many because of the way it makes your lashes look super long and curled in just one coat.
For lashes that look unreal...
Many beauty lovers who wear the Urban Decay Perversion Mascara claim that they're often asked if they're wearing fake lashes because this mascara gives the same lengthening, volumizing, stand-out look.
Read more
Back to top