Mattifiers vs. Primers: Which One Is Right For You?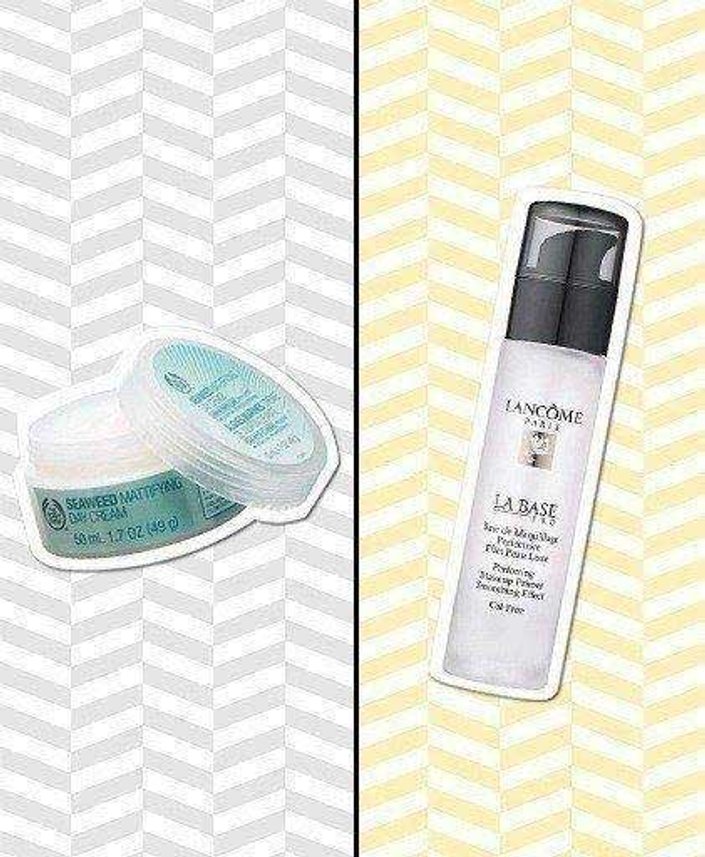 These days, there are a multitude of products out there that allow us to achieve a flawless face in minutes, even if our skin is less than perfect. Mattifiers and primers are two such product categories created to give us the perfect complexion. However, the question becomes, "Which of these products is best for my skin type?" To help you figure out which one is ideal for you, we did some digging to find out the differences between primers and mattifiers.
Primers
What they do:
Primers are sort of like insurance for your makeup. Although they often wear many hats — smoothing, concealing, protecting and prepping — their main roles are to keep your makeup on longer and give your skin a smooth, flawless finish. Any fading, bleeding or blotchy behavior that can occur throughout the day can be prevented with the use of a little bit of primer under your foundation. As an added bonus, many primers now are infused with SPF, so they keep your skin protected while lending radiance.
Who should use them:
 Everyone! No, really. With so many primer options out there — oil-free, SPF-infused, illuminating — there's literally a formula for every skin type and need. So, now you have no excuse not to wear it! Trust us, your skin will thank you!
Product Recommendations: La Base Pro' Perfecting Makeup Primer, Naked Skin Illuminating Beauty Balm, Giorgio Armani Light Master Primer
Mattifiers
What they do:
 A mattifier's main purpose is to reduce shine by controlling oil production. They help absorb oil and are perfect for those looking to keep their skin looking shine-free, minimize the appearance of pores and "blur" out any blemishes or imperfections throughout the day. It's the perfect base for moisturizer and foundation and can even be worn in conjunction with primer!
Who should use them:
 Mattifiers are perfect for you ladies with oily or acne-prone skin that have a hard time fighting the shine. Combo-skinned girls with shiny cheeks and T-zones could also benefit from applying mattifier to your extra-oily zones prior to starting your makeup application. Mattifiers will help you absorb that oil so you can give your blotting papers a break!
Product Recommendation: The Body Shop Seaweed Mattifying Day Cream, L'Oréal Paris RevitaLift Miracle Blur
Which one of these miracle products do you prefer? Tell us your preference in the comments below!
Read more
Back to top