4 Humidity-Busting Hairstyles Perfect for Summer
June 14, 2021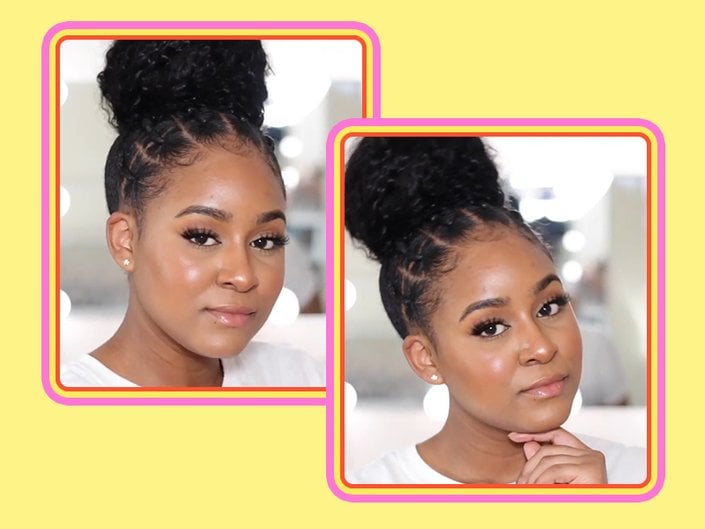 Even if you've blasted your hair with hairspray, humidity has a way of ruining a sleek blowout or making natural curls swell up with frizz. To help combat summer weather hair woes, we've rounded up four hairstyles that work with, not against, humidity. Keep reading for our favorite humidity-fighting hairstyles, from a scarf braid to cute, curly space buns.
Sleek Ponytail
A high ponytail is one of our faves and hairstylist Jasmine Burnside has totally mastered the slicked-down look. Here's how to do it at home.
STEP 1:

Straighten hair and part in the center.

STEP 2:

Separate a triangle-shaped section in the front of the head.
STEP 3:

Brush the rest of the hair back into a tight ponytail and secure tightly with a bungee elastic.
Twisted Bun
We love how Anouschka Boekhouder upgraded her sleek bun and made the style more secure with these cute twists.
STEP 1:

Separate the top and bottom half of your hair.

STEP 2:

Part the top section in half, then part each half into three separate sections with the edge of a rattail comb.
STEP 3: 

Use hair oil on your rubber bands to keep them from snapping your hair.

STEP 4:

Taking small, even sections, apply an edge controller and secure the section with a rubber band at the base.



STEP 5:

Twist the hair halfway down, then secure with another rubber band. Repeat throughout the top section.




STEP 6:

Secure the remaining hair into a tight bun. If you're craving more length and volume, clip in a faux ponytail, as Boekhouder did.
STEP 2:

Separate two face-framing sections in the front.
Scarf Braid
This breezy hairstyle by Vicky Natascha is the perfect excuse to show off your favorite silk scarves and headwraps.
STEP 1:

Twist two sections of hair and secure them with an elastic in the back of the head.

STEP 2:

Loop your favorite scarf through the opening created by the twisted-back pieces.
STEP 3:

Create a French braid, incorporating the scarf as if it's part of your hair.

STEP 4:

Tie a knot at the end of the braid using the scarf. For extra security, end the braid with a hair elastic, then wrap the scarf around the elastic to cover it.
Photo: Anouschka Boekhouder, @anouschkaangel, Design: Hannah Packer
Read more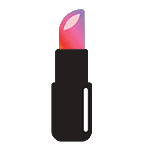 Back to top