7 Top-Rated Eyeshadow Palettes at Ulta
January 09, 2020
Customer reviews make the world go round. They help us choose which restaurants are worth going to, what movies won't waste our time and what makeup products make spending a pretty penny a no-brainer decision. As beauty lovers, we rely heavily on these comments to guide us down the right path, especially when it comes to choosing a new eyeshadow palette. In order to ensure effortless blending, beautiful pigmentation and a versatile (but wearable) eyeshadow color range, we sifted through the reviews of Ulta Beauty's dedicated beauty community to see which palettes are worth buying. Read on for our favorite top-rated picks.  IT Cosmetics Naturally Pretty Essentials Matte Luxe Transforming Eyeshadow Palette Unleash your natural beauty with this must-have IT Cosmetics palette. Containing six neutral-colored shadows, this palette is everything you need for eyes that look beautiful and bright. Not to mention, it includes the Transforming Hello Light shade, which has the ability to transform any of the matte shadows to a satin finish, offering even more makeup possibilities than before.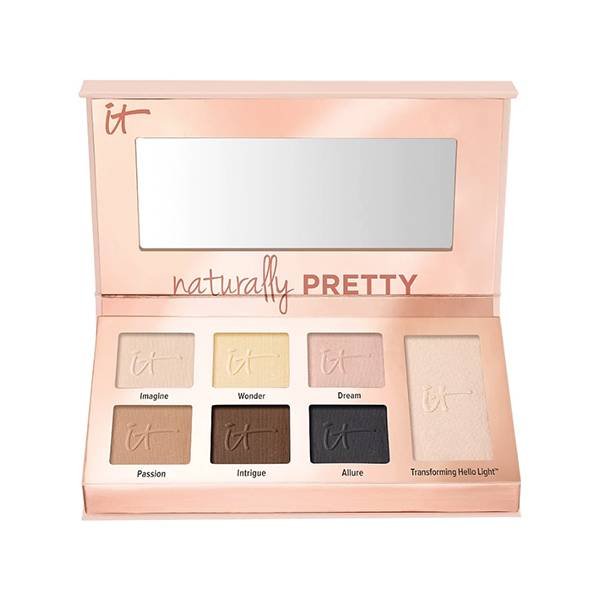 NYX Professional Makeup Modern Dreamer Eyeshadow Palette We're honestly not surprised this palette is loved by the masses as it has every color you need to create everything from a casual everyday look to a dramatic smoky eye. The pan is filled with 40 different shadows in foiled, matte and satin finishes.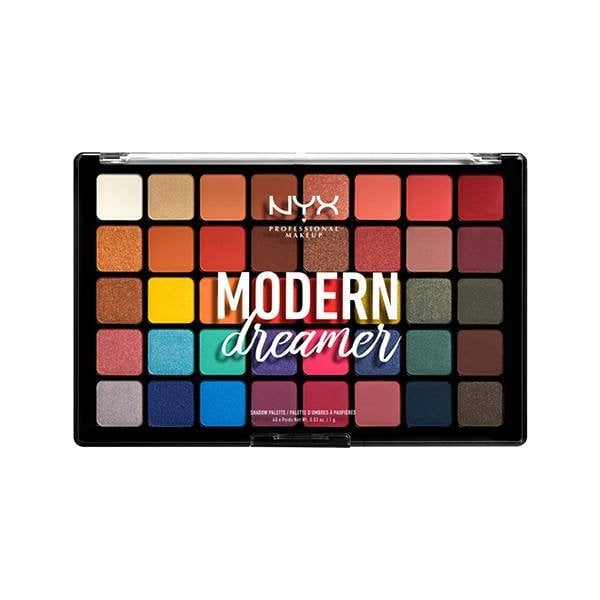 Urban Decay Cosmetics Naked Heat Palette If there's one thing beauty lovers can agree on, it's that the Urban Decay Naked palettes never disappoint. Everyone's favorite iteration? The Naked Heat palette that includes 12 drool-worthy shades, including warm browns, burnt oranges and rich siennas.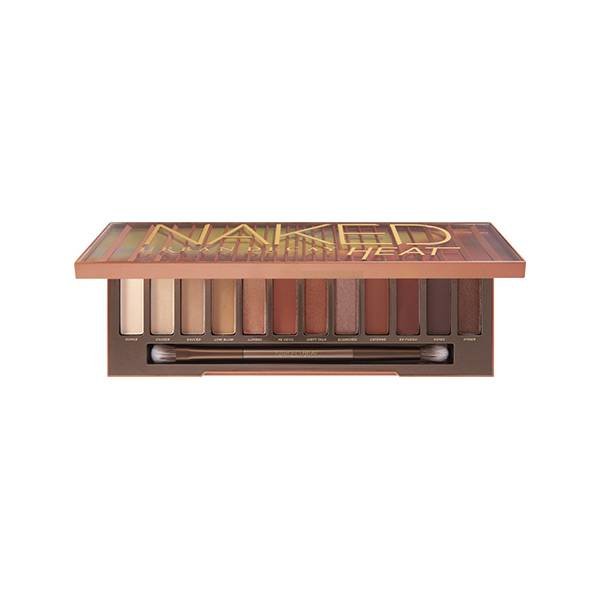 Maybelline New York Eyestudio Nudes of New York Discover the newest Maybelline palette that has already found its way onto the top-rated section. Snag this drugstore option for only $11.98 in exchange for 16 neutral shades that are made to flatter all skin tones. Consider this your new go-to for everyday makeup looks. 
Anastasia Beverly Hills Jackie Aina Palette For the bright eyeshadow enthusiast, this Anastasia Beverly Hills X Jackie Aina palette is a literal dream come true. Comprised of 14 new shadows in both shimmery and matte finishes, we're not the only ones who stan this wide range of vibrant pinks to neutral browns.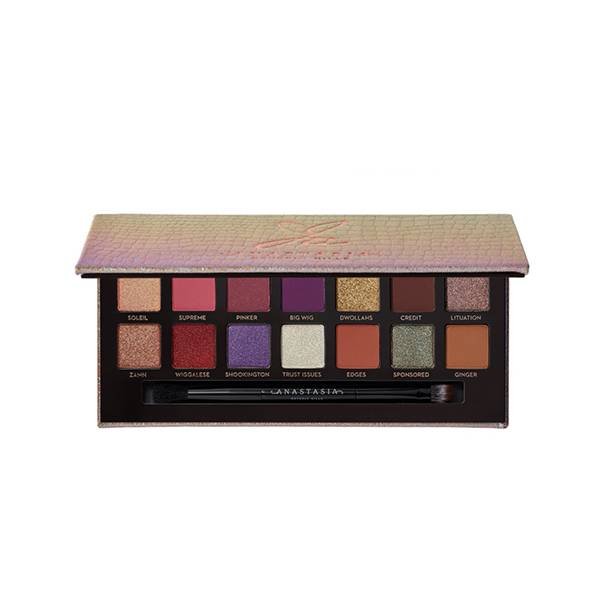 Milani Gilded Rouge Palette Beauty lovers far and wide find themselves purchasing this Gilded Rouge Palette again and again thanks to the gorgeous, multidimensional collection of 16 pigmented eyeshadows. This jewel-toned option is perfect for any glammed up makeup look, making it a must-have for your collection.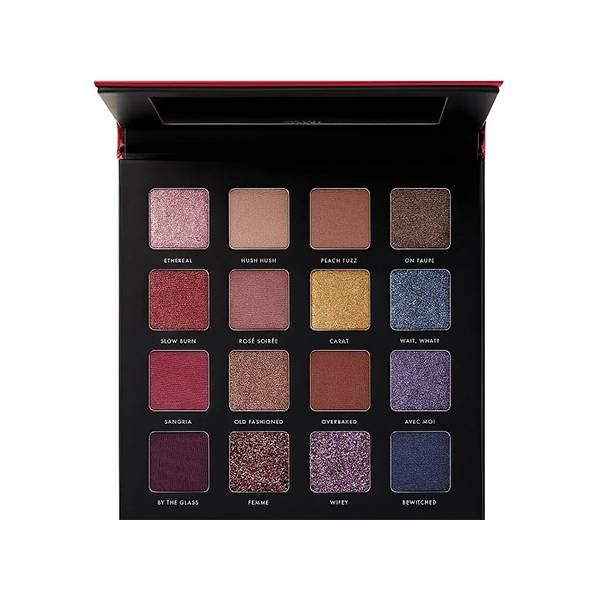 Juvia's Place The Saharan II Eyeshadow Palette Inspired by Morocco, these beautiful shadows remind us of the beautiful spices, herbs and cities that make up the rich culture. These nine eyeshadow shades, ranging from metallic to matte finishes, are basically made for travel as they're perfectly packed away in a small, on-the-go case. A swatch of these shades will leave you feeling like a beautiful goddess.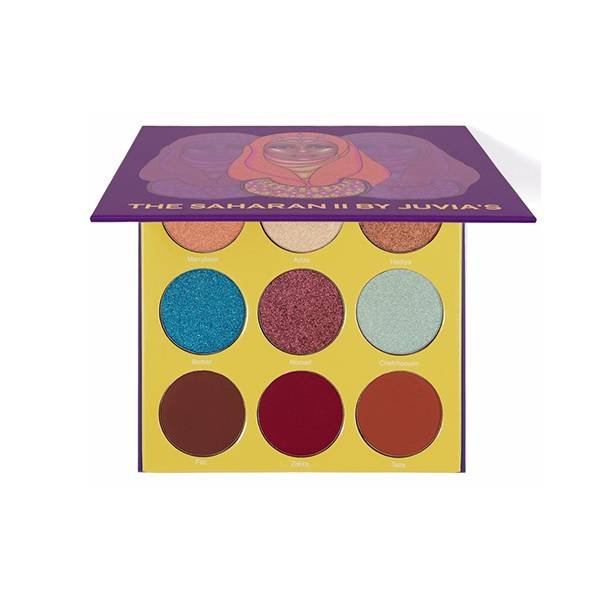 Read More: 
Frosted '90s Makeup Is Back
$30 at Dollar General Goes a Long Way — See What This Beauty Editor Bought
How to Gently Remove Eyeliner From Your Waterline
Read more