How to Create this Show-Stopping Geometric Eyeshadow Look
October 23, 2020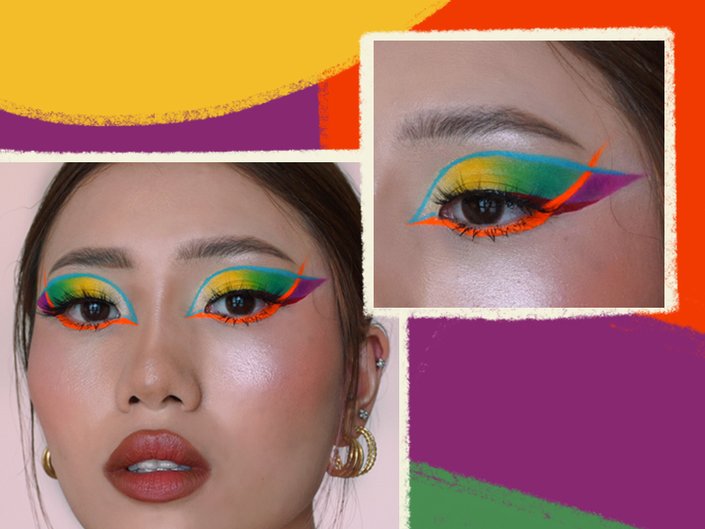 Graphic eye makeup is having a major moment right now. For a while, it was all about

seamless blending

and muted hues, but more and more, we're seeing

bright, poppy shadow looks

in all sorts of shapes and designs on our Instagram feeds. Because we're here for the movement (shout out to this

staggered, two-tone eyeshadow look

we did), we tapped makeup influencer @serena_adelaide to create a colorful geometric eyeshadow look just for us and the results are breathtaking. Keep reading for a step-by-step tutorial.
STEP 1:

Prime Your Eyelids

Start the look by priming your eyelids with either an eyeshadow primer or concealer. This is an important step when using colorful eyeshadows because it will ensure that the shades look bright and have staying power. We recommend the Urban Decay Eyeshadow Primer Potion.

STEP 2:

Fill in Your Lid

Using the NYX Professional Makeup Ultimate Brights Palette and a short eyeshadow packing brush, apply the yellow shade in the center and inner corner of your lid. Then, apply the forest green shadow on the outer corner of your eye. Finally, apply the lime green shade in between the green and yellow hues and blend it all together until there are no harsh lines.
STEP 3:

Outline the Top of Your Eyeshadow in Blue

Next, trace a line at the top of your eyeshadow look using a blue eyeliner pencil. Start at the inner corner and create a small, sharp wing around the tear duct. Then, drag the line along your crease until you reach the outer corner of the eye.

STEP 4:

Apply Orange Eyeliner Along the Bottom Lash Line

Using a small detailing brush, apply the Suva Beauty Hydra Eyeliner in Acid Trip, a neon orange hue, along your lower lash line. Drag the line up to the blue line you created in step three. Continue the orange line past the blue line until it reaches just slightly above the tail of your brow.
STEP 5:

Create a Red Baby Wing

Create a small wing beginning at the center of your eyelid using a burgundy shade of eyeliner. We like the L'Oréal Paris Matte Signature Liquid Eyeliner in Burgundy. Create the wing in two parts: From the center of the eye to the orange line and then from the outer edge of the orange line and out.

STEP 6:

Fill in the Outer Edge

Finish off the look by applying the fuchsia shade from the NYX Professional Makeup Ultimate Brights Palette in the space between the blue, orange and red lines. Wing it out towards the temples. Pro tip: Clean up the edges using a concealer and a small brush.
Photography and Makeup: Serena, Design: Hannah Packer
Read more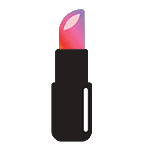 Back to top