This Captivating Rectangle Eyeshadow Look Is Surprisingly Easy to Recreate
October 01, 2020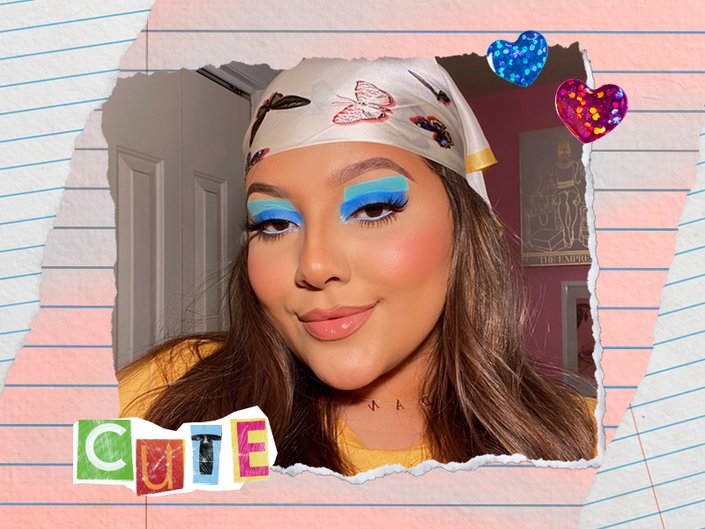 Graphic eyeliner looks

are fun, but have you ever seen

graphic eyeshadow

? Recently, we fell in love with @strashme's rectangular eyeshadow look. Between the vibrant color choices and innovative shapes, we loved this look so much, we tapped Tampa-based makeup artist Dana Renée to show us how to recreate it. Keep reading for the surprisingly easy step-by-step tutorial.
STEP 1: Pick Your Colors

Renée wanted to keep things monochromatic which is why she went with the blue and teal shades from the NYX Professional Makeup Brights Palette. But rest assured, you can choose any two complementary colors that you like.

STEP 2: Outline the First Rectangle

Next, draw your first rectangle using either a very light concealer and a fine-tip eyeliner brush, or the NYX Professional Makeup Jumbo Eye Pencil in Milk. Keep your eyes open and draw the edge of your rectangle,beginning at the inner corner of your eye and taking it up into the crease. Then, draw a line across your entire eyelid until you get to the outer corner of your eye. Close up the rectangle by drawing your final line connecting that horizontal line across the lid to the outer edge of the upper lash line. Next, fill in the rectangle with the white base.

Pro tip: Renée says raising your eyebrows and looking down helps to create precise straight lines. Also, make sure to use a thin layer when filling in your rectangle because too much product can cause creasing.

STEP 3: Fill in the First Rectangle With Color

Using a small, flat packing brush, press the first color onto the eyelid. Patting motions is best for getting the most color payoff and an even application, says Renée.

STEP 4: Outline the Second Rectangle

Follow step two again to create your second rectangle, which goes above the first rectangle you created. The only difference for this step is that instead of starting at the inner corner of your eye, you want to start the rectangle off centered to give it that staggered effect.
STEP 5: Fill in the Second Rectangle With Color

With a clean, small and flat packing brush, fill in your rectangle with the second color of your choosing. Remember, patting motions only!

STEP 6: Apply a Colored Eyeliner

This step is optional but applying eyeliner on your waterline helps to tie your entire look together. We like the Urban Decay 24/7 Glide-On Eye Pencils, which come in over 30 shades, ranging from neutral to bright colors.
STEP 7: Finish With Lashes

Complete the look with a volumizing mascara, like the L'Oréal Paris Air Volume Mega Mascara, or with a pair of natural-looking falsies. You want to make sure your lashes are full but not so big that they take away from the final look.
Makeup and Photography: Dana Renée, Design: Hannah Packer
Read more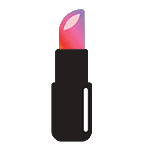 Back to top