How to Wear Bright Eyeshadow in Winter
January 10, 2020
Summer and springtime are fun because the warm weather and glistening sun makes us want to break out all of our bright eyeshadow palettes that mimic the picturesque sunsets and colorful flowers we see when we walk outside. Not to mention, it's the peak of festival szn which allows us to live out our wildest makeup dreams, like rhinestone-everything matched with bright lip colors. Meanwhile, the dreary gray weather that comes with winter can put us in the ultimate makeup rut, resorting to the same neutral colors all season long. And while bright eyeshadow may seem like a makeup choice that's reserved for summertime, and perhaps the beauty world's boldest and bravest, it's actually all just about color choice and confidence, according to celebrity makeup artist, Andrew Sotomayor. To see how to add a pop of color to your winter beauty look, read on for these makeup artist-approved tips, plus some examples for inspo.

Tip #1: Eyeshadow Primer Is a Must
Before you strut your new eyeshadow look this winter, you must first know how to prep the eyes for a beautiful finish. "To get the most color payoff, layer the color," says Sotomayor. He recommends using the Urban Decay Eyeshadow Primer Potion before your shadow and then layering powder shadow on top for a look that lasts longer and shines brighter.

Tip #2: Opt for Universal Tones
If you're not sure what colors will look good on your skin tone during the winter season, Sotomayor says you can't go wrong with jewel tones. "Bright shadows like emerald, sapphire and violet look good on every skin tone and are meant to stand out.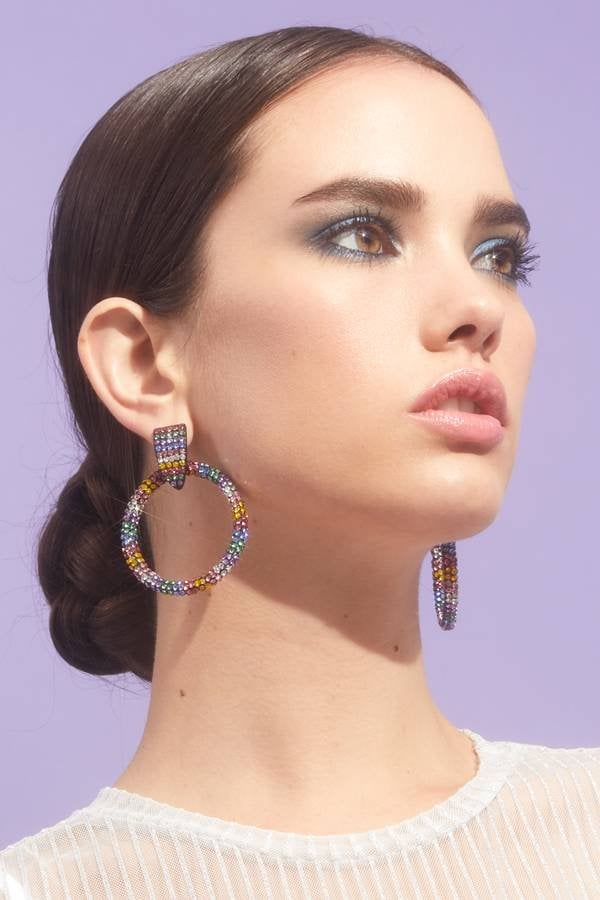 Tip #3: Follow the Sunlight
Sotomayor says the easiest way to rock color year-round is by choosing a color depending on how the light reflects on your skin. In winter, the lack of sun combined with gray clouds can make things look more cool, which is why blue, purple and emerald green colors often look the best. The clear blue skies and amber sunlight in the summer tends to add warmth to your complexion, which is why warm tones like golds, oranges and yellows look great.

Tip #4: Be Bold!
"The most common mistake with bright shadow is not doing it at all!" says Sotomayor. Don't be afraid to be bold, wear the colors that feel right for you, and "remember that makeup is a great way to accessorize your outfit, without sacrificing lots of closet space."

Bright Inner Corner
If you don't want to commit to a full lid of in-your-face bright eyeshadow, apply a pop of color in your inner corner for a subtle but glam look.
'90s Baby Blue
Remember
frosty '90s makeup
? Well it's totally back and better than ever. Consider a baby blue shadow for a look that plays on everyone's favorite '90s makeup trend and has all the cool tones needed for a beautiful and bright winter eyeshadow look.
Halo Blue
Sotomayor said it himself: blue is a safe bet that matches winter's seasonal tones. This halo makeup is a gorgeous way to add a soft but striking pop of royal blue to everyday makeup.
Emerald Green
This emerald green makeup look is proof that jewel tones are flattering on all skin tones, as suggested by Sotomayor.
Retro Green Striped Graphic Eye
For the bold and brave, you can't go wrong with this super funky retro eye look. Make it green like
our version here
, or choose any colors you feel suit your skin tone and season the best. After all, there are no rules in makeup.
Read more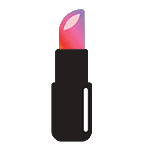 Back to top