Beauty Q&A: Should You Apply Highlighter Under Foundation?
June 17, 2020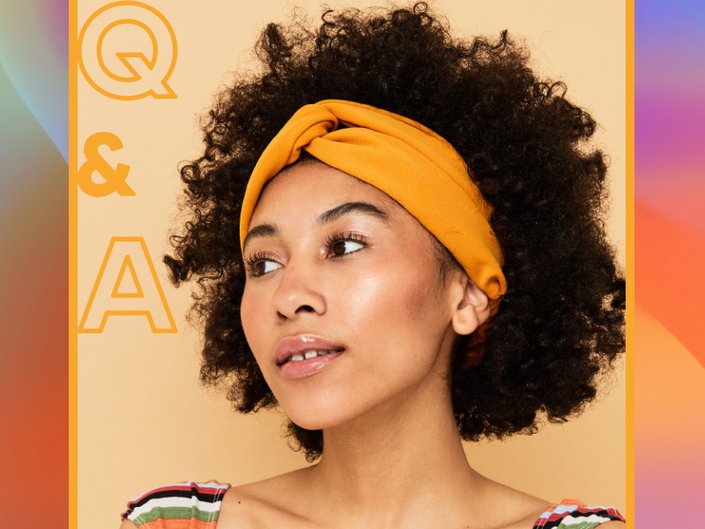 Be it powder formulas, luminizers or liquid dewiness-in-a-bottle, I've tried nearly every highlighter out there in a search of the perfect lit-from-within glow. Alas, my search has come up short. Layering loads of highlighter over my foundation gives me an insane glow, for sure. But it doesn't have that I'm-not-wearing-any-makeup-this-is-just-a-healthy-natural-radiance vibe. You know? To solve the mystery, I turned to celebrity makeup artist Billie Gene. Ahead, he's sharing why applying highlighter under your foundation (that's right, underneath) is the key to achieving a lit-from-within, natural-looking glow.
When Should You Apply Highlighter Under Foundation?
While applying highlighter before your foundation may seem counterintuitive, Gene swears by it. "I like to call this technique 'underpainting,' and it's essential in my makeup routine," he says. "You can achieve the look of a soft, natural, reflective skin highlighter without it being seen to the naked eye." Gene explains that it's great for getting a more subtle effect and creating an angelic glow on the skin. Plus, if you want to really amp up your glam, the technique can help you achieve maximum glow — you'll layer highlighter both under and over your foundation. "By applying a highlighter underneath the foundation, you'll create a base for your glow. Layering more on top of the foundation will give a hyper-real, iridescent effect that's sure to turn heads!"
So, How Do You Get the Look?
TIP #1: Pick the Right Formula and Shade
To get this ~ natural ~ look, you're going to need a liquid highlighter formula that blends effortlessly into the skin. The shade and tone you choose is key to getting a natural effect. "If you are of fairer skin, choose a highlighter with pink or pearl undertones, medium skin tones should choose a highlighter with a champagne tone, and deep or dark skin should look for a golden or amber shade," says Gene. "Rose gold-colored highlighters are great for all skin tones, though, because they have multi-dimensional pearls." One of our current favorites? The NYX Professional Makeup California Beamin' Liquid Face and Body Highlighter that comes in four shades: a pearl, a golden, a rose gold and a silver.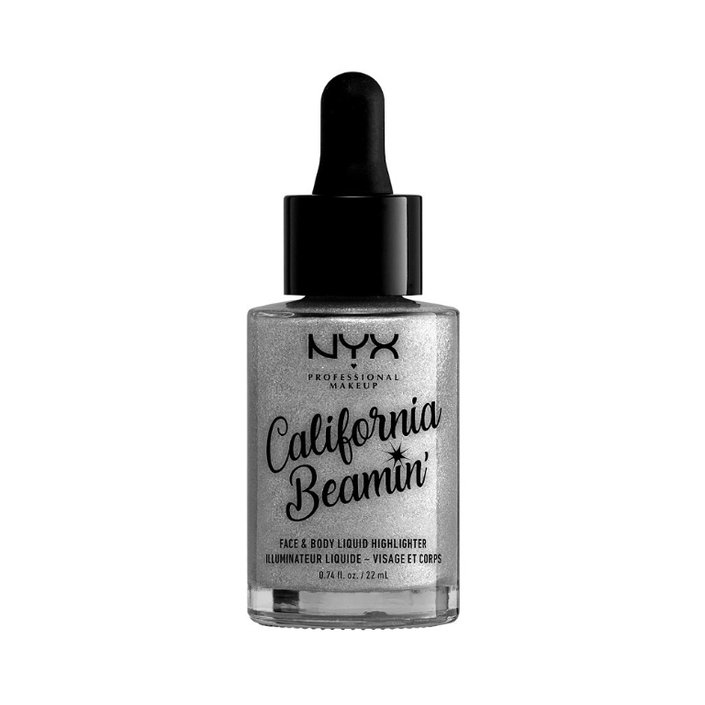 TIP #2: Apply Highlighter With a Damp Sponge
Once you've applied your skin care and primer, reach for a damp beauty sponge to apply your liquid highlighter. "Apply the product to the planes of the face, like the top of the cheek bones and the bridge of the nose," says Gene. "Be sure to blend the highlighter into the skin until it's seamless." Repeat this process until you've achieved your desired level of glow.
TIP #3: Be Gentle With Foundation
The key when putting on your foundation is to be gentle and not rub or drag the product. "To ensure you don't move the highlighter, I suggest dabbing the foundation onto the skin with a sponge or lightly painting on the foundation with a brush," says Gene. "After the foundation is applied, feel free to go in with your damp sponge or fingers to tap on any lines of demarcation so there is no trace of where the highlighter begins or ends." While this technique will give you the lit-from-within magical glow you've been searching for, feel free to take things up a notch and layer more liquid or powder highlighter on top of the foundation for a more dramatic effect.
TIP #4: Mist Throughout the Day
Whenever you feel like your glow is fading, "refresh the skin with a beauty mist," says Gene. "This will help by adding a boost of hydration and luminosity back into the skin." For a refreshing face mist, we like the La Roche-Posay Eau Thermale Thermal Spring Water or the Maybelline New York Face Studio Glass Spray.
Read more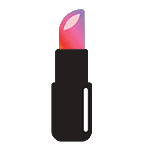 Back to top