The 30 Best Highlighters for Your Most Radiant Glow
October 19, 2022
Dewy, radiant skin is a year-round staple, which makes highlighter as essential as mascara and lip gloss in our book. Highlighter is not a one-size-fits-all though — some formulas provide a natural, lit-from-within glow, while others create an iridescent sheen. To help you find the best highlighter for your skin tone, we highlighted (pun intended) the hues that work best for every skin tone and rounded up 30 that are perfect for every occasion. Whether you prefer powder, gel, stick or liquid formulas, find the best highlighters, below.
Highlighter for Fair Skin Tones
If you have pale to light skin, opt for highlighters with a pearlescent, icy silver (which will flatter cool undertones) or a champagne sheen for warm undertones. Above all, always opt for a shade that's lighter than your skin tone.
Highlighter for Medium and Olive Skin Tones
If you have a warmer skin tone, keep your complexion from looking too frosty by going for a highlighter with a gold-bronze or copper undertone.
Highlighter for Deep Skin Tones
Rich variations of rose gold or bronze work best on darker complexions. Just be sure to look for super-pigmented or completely transparent options and steer clear of frosty, opalescent shades with a white base, as they can cause the skin to appear dull instead of lit-from-within.
Ahead, find 30 of our favorite highlighters for every skin tone.
1 / 30
The dual-ended Wonder Stick formula features a super-blendable highlighter that is meant to mimic a sunlit glow on all skin tones. The stick format makes it great for travel, too.
2 / 30
If your collection is already overflowing with champagne and gold highlighters, why not switch things up with an icy opalescent shade or a fun purple? This drugstore powder is the perfect starting point for trying colorful highlighters.
3 / 30
Made with real silk, hydrolyzed collagen, peptides and antioxidants, this creamy highlighter glides across the skin and blurs lines and wrinkles so you're left with a plump, luminous complexion.
4 / 30
If you like your highlighter to be blinding, this powder is for you. Inspired by melted metallics, the formula features pearl pigments to give you a gorgeous, reflective finish and comes in four different shades.
5 / 30
This multipurpose illuminizer can be used as a highlighter, bronzer or blush thanks to its sheer buildable coverage. Plus, the pearlescent formula comes in seven beautiful hues.
6 / 30
For an otherworldly glow, reach for this funky liquid highlighter. Each shade is duochrome, meaning it reflects different colors in the sun — there's Beam Machine, a rosy bronze; Big Bang, a golden green; and Space Face, a purple with pink reflects.
7 / 30
Depending on how you apply this powder, you can increase the luminosity — so it's like having two products in one. Use a brush or your fingers for a natural, barely-there glow or dip a wet makeup sponge into the compact for a more intense highlight.
8 / 30
This highlighter is a cult-classic for a reason — it instantly brightens, smooths and enhances your complexion with a natural, luminous finish.
9 / 30
Not many highlighters also have added skincare benefits, but this one does. This multi-purpose product acts as a primer, highlighter and moisturizer that provides 24 hours of hydration while blurring out imperfections. The result, of course, is an enviable glow.
10 / 30
Available in four colorways, each duo has a soft-lit sparkling shade to give you the perfect highlight and a hyper-reflective pearl shade designed to pump up the glow. Wear them separately or layer them for a truly unique look.
11 / 30
Infused with glycerin and shea butter for hydration, this luminizing lotion, which is available in four shades, can be worn alone, under foundation or along targeted areas for a natural, dewy effect.
12 / 30
Add dimension to your face in seconds with this stick highlighter. Simply swipe along the high points of your face — like your cheekbones, nose and cupid's bow — for a bright, strobe-like effect.
13 / 30
Like a neutral, watercolor paint for your complexion, we love using this liquid luminizer on minimal makeup days because it enhances our skin's natural glow without looking oily.
14 / 30
Inside the luxe mirrored compact is a delicate highlighting powder that helps to enhance your features with a subtle wash of shimmer.
15 / 30
There has never been a more fashionable highlighter. Offered in seven shade options, the soft illuminating finishing powder enclosed in the compact provides a buildable, natural finish that can be worn alone or over makeup. Bonus: It's refillable.
16 / 30
This high-intensity liquid highlighter can be used on your face and body for a gorgeous shimmer. It's infused with avocado, rosehip, grapeseed, and jojoba oils so your skin will also be left feeling soft and smooth. The easy-to-blend formula is offered in four shades: Pearl Necklace, Bombshell, Beach Babe and Golden Glow.
17 / 30
The hue of this duochrome highlighter shifts depending on what light you're in. Available in two shades — an effervescent rose gold and an eye-catching purple — the buttery smooth formula melts into skin and is buildable so you can get a sheer wash of color or more intense pigment.
18 / 30
Cut an extra step out of your makeup routine by using this incandescent blush that's scattered with pearly pigments. Available in seven shimmering shades, it provides a gorgeous, diffused glow.
19 / 30
While we love using these portable sticks along the high points of your face, they're also great for body highlighting — especially along your collarbone. They're super portable, too, so you can add more shimmer as you transition from day to night.
20 / 30
The unique cushion applicator on this wand allows you to precisely dispense the pearly, blendable formula for natural-looking radiance that's super glamorous without being over-the-top.
21 / 30
You won't find any glitter, shimmer, or pearls in this highlighter. The translucent balm blends seamlessly into any skin tone, giving your complexion a gorgeous, glazed effect.
22 / 30
If you're after a sheer, lit-from-within glow, this creamy highlighter is for you. It's made with vitamin E, coconut oil and castor seed oil to nourish and draw light into your skin.
23 / 30
This lightweight liquid highlighter can be worn alone or under foundation to boost luminosity. We love that the formula is cruelty-free, gluten-free and vegan, and that the packaging is completely recyclable, too.
24 / 30
For those who prefer minimal makeup, this lightly pigmented gel highlighter provides a barely-there, dewy sheen. The stick formula has a balmy texture that instantly adds a silky glow wherever it's swiped.
25 / 30
Housed inside this mini compact is an innovative formula that feels like a cream when applied dries to a pretty powdery finish. Pop it in your purse for on-the-go highlighting.
26 / 30
Care for your skin and get a lit-from-within glow at the same time with this serum-moisturizer highlight. Squalane helps to hydrate the skin while the micro-shimmer finish provides a natural finish.
27 / 30
The illuminating end of this contour stick adds a hint of highlight that can be built up for an eye-catching sheen, and the contour end melts into skin for natural-looking definition. In six hues, there's a shade for every skin tone.
28 / 30
Creamy and pigmented, this liquid luminizer will easily blend onto bare skin or on top of makeup. It comes in eight eye-catching shades that complement all skin tones and can be worn as you please, whether it's highlight or eyeshadow.
29 / 30
Take your beauty routine to the next level thanks to this multi-dimensional highlighting powder. There are ten versatile hues, including your classic rose gold, bronze and copper, plus more experimental shades like lavender and light green.
30 / 30
For a radiant finish that packs skin-loving benefits, opt for this pressed powder. It contains hyaluronic acid and niacinamide to plump and nourish the complexion — not to mention, it comes in three blinding shades: a rose gold, champagne and bronze.
Read more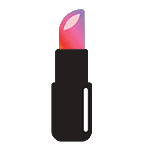 Back to top