3 Makeup Artist-Approved Tips for Wearing Blush If You Have Rosacea
June 09, 2022
1. Camouflage Redness
"If you're going for a full-face look, start by neutralizing redness with a green tinted color corrector," says Spickard. We recommend the Lancôme Teint Idole Ultra Camouflage Color Corrector in Green. This formula will help counteract the redness in your skin, giving you a more even, neutral base to work with.
"Then, apply your foundation and maybe a touch of concealer on top of that — set it all with a nice light setting powder and apply your desired blush tone on top of what you've color corrected."
2. Choose Your Blush Color Wisely
Color theory suggests that green concealer will cancel out redness in the skin — and it's helpful to utilize the color wheel when selecting your blush color, too. Rather than choosing vivid shades of pink, orange or red, consider opting for more muted mauve, peach or taupe blushes when you have rosacea.
Spickard also suggests leaning more toward bronzer to add warmth and dimension to the face rather than traditional blushes (you can also look for bronze-toned blushes). "This will complement your natural flush while giving you the dimension you're looking for."
We recommend a warm, coppery formula like the
Tower 28 Bronzino Illuminating Bronzer in West Coast
.
3. Choose Whatever Formula You Feel Comfortable With
Spickard says that you can use a cream or powder blush on top of your rosacea. However, he notes that it might take a little more skill to apply a cream than your classic powder blush, especially if you're color correcting beforehand. "Always warm up the product on your hand to control how much you apply!" he reiterates. When wearing blush with rosacea, it's the color that makes more of the difference as opposed to the formula.
If you're looking for rosacea-friendly blush colors, check out our favorites below:
1 / 3
If you prefer a matte powder blush, this is a great option because it's a rich mauve shade with subtle hints of terracotta and taupe which work to ensure it doesn't lean too gray. It's also a buildable formula, so start with a light hand and layer it on until you're satisfied with the color payoff.
2 / 3
Muted, brown-leaning blushes are perfect to wear when you have rosacea, and this one is just that. The liquid is easy to apply and sheer out, and the color strikes the perfect balance between a cool brown shade and a warm caramel hue.
3 / 3
If you like to mix and match your blush, this creamy lip and cheek palette is perfect for you. It comes with four neutral-leaning shades in a variety of depths that make customizing your color easy and fun. Plus, the ultra-creamy formula gives the cheeks a dewy glow that lasts all day.
Read more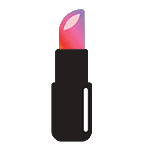 Back to top