Yin-Yang Nail Art Ideas for Your Next Manicure
May 23, 2022
Striving for more harmony in your life? Incorporating a yin-yang symbol in your next manicure is the perfect way to use your beauty look to visually communicate the desire or concept of balance. The ancient symbol not only makes for a super chic and chill nail design, it's also shockingly easy to DIY.
Between funky color pairings,traditional sleek patterns and floral-embellished yin-yang nail art, our Instagram feed is filled with inspo. So keep reading, because we're rounding up our favorite yin-yang
nail ideas
, ahead.
Classic Yin-Yang Nails
Mercury was in retrograde for a heck of a long time, so this month we're making it our mission to balance the chaos. Our first step? Recreating this sophisticated and elegant manicure. The black and white color pairing is a classic, too.
Neutral Yin-Yang Nails
This minimalist, barely-there nail design goes with everything and lets the symbol take center stage. If you're planning to do it yourself, we recommend using
Essie Cold Brew Crew
and
Blanc
.
Maximalist Yin-Yang Nails
For a more whimsical look, swap out black and white for bolder hues. We're loving the maximalist vibe of this blue-toned look, but feel free to switch it up with the shades of your choosing.
Multi-Colored Yin-Yang Nails
If picking a single colorway is your biggest struggle, we have some good news. You can embrace the rainbow with this take on the trend. Just pick a different color for each nail.
Earthy Yin-Yang Nails
Just looking at this green color palette brings a wash of calm over us. The earthy tone is chic and grounding, too.
Floral Yin-Yang Nails
Give us a yin-yang symbol, a flower design and pastel polish and our obsession is bound to follow. This take on the trend is next-level adorable and adds a touch of cheer to your nails.
Yin-Yang Accent Nail
Just because the yin-yang symbolizes harmony and interconnectedness doesn't mean your mani can't be fierce. Cast in point? This flaming hot look with lightning bolts, smileys and fire signs gives us edgy vibes.
Image by @alittlelesstatty
Read more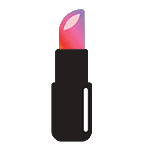 Back to top