The Most Gorgeous Birthstone-Inspired Manicures
August 13, 2021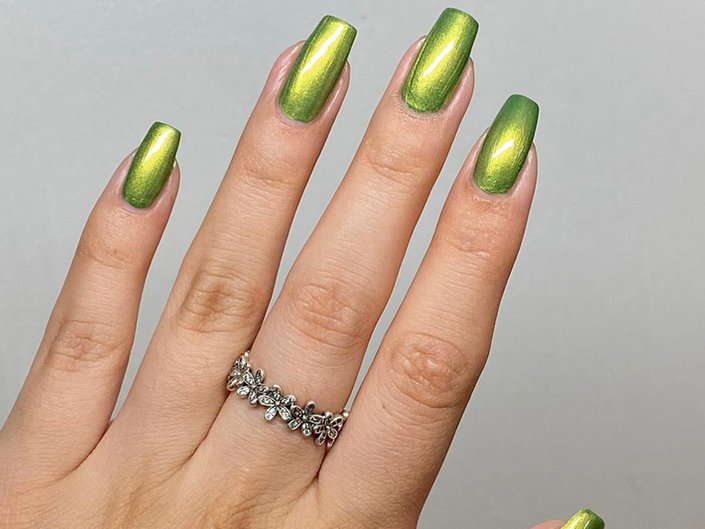 Choosing a nail polish color at the salon is no easy task — I used to spend almost 20 minutes deciding which shade I wanted. This year, I decided to make the selection process more of a breeze by choosing my nail color based on each month's birthstone. So far, the gemstone colors have been exciting, vivid and different from what I would typically pick, making my manicures so much more fun. If you want to try something new or just want to match your birthstone, keep reading for nail art inspired by each stone.
January: Garnet
Replicate the way this gem sparkles by using a chunky red-tinted glitter over a deep burgundy base like Essie Ace of Shades.
February: Amethyst
For February's birthstone, you can keep things simple by choosing any shade of violet or you can turn your fingertips into crystals by recreating this intricate design from
@acriliqaddict
.
March: Aquamarine
Paint your nails with
Essie Seas The Day
in March when you're dreaming of the warmer days ahead — the blue-green shade reminds us of summertime and clear waters.
April: Diamond
Instead of adding gems to your nails try blinging out your next French mani by using a silver glitter polish — the effect is truly glamorous.
May: Emerald
Incorporate this regal stone into your next manicure by painting your nails a deep forest green and adding emerald gems for a head turning look.
June: Pearl
Pearl details always look elegant — whether you're looking for wedding nail inspo or just want to upgrade a French manicure.
July: Ruby
Ruby red nails are perfect for the summertime. Make a statement by asking your nail tech for long, coffin-shaped nails, fiery red polish and chunky gemstones.
August: Peridot
Choose a light olive green color to match the peridot gem in August — we think the hue is perfect for the last weeks of summer.
September: Sapphire
Imitate a sapphire's multidimensional sparkle by experimenting with different nail polish finishes in a single manicure. Here
@kates.nail.korner
incorporates matte, glitter and chrome polishes into the look.
October: Pink Tourmaline
A classic pink manicure is great year round, and especially in October. We like painting on three coats of
Essie Wet-Suited Up
for subtle yet insta-worthy nails.
November: Yellow Topaz
Yellow Topaz is known for its sparkling clarity. To match it, try this delicate golden nail art from
@nailedbyshawnakay
.
December: Tanzanite
The tanzanite gemstone's indigo color reminds us of the night sky. Select a deep purple shade like
Essie Expressie IRL
to create a starry night on your fingertips — it'll look even better if you add some glitter, too.
Read more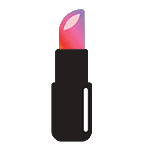 Back to top