How to Contour With Blush Using the Draping Technique
January 29, 2021
Blush is one of the easiest makeup products to apply. Just dust it onto the apples of your cheeks, blend outwards and you're done — you likely don't even think about technique when putting it on. There is, however, another way to apply blush for a lifted, contoured look known as draping. This method rose to popularity in the '80s, but don't worry — when done right, the look is anything but over-the-top and retro.
If you can do your blush in your sleep and are up for a new challenge, read on to learn why and how to contour with blush.
What Is Draping?
This technique involves applying blush along the top of the cheekbones instead of on them. The effect elongates the face and makes it appear lifted and slimmer. It can be done in a subtle way as a form of contouring or in a bold way as part of a dramatic makeup look. You can use any type of blush, as long as it blends well.
How to Contour With Blush
The secret to contouring with blush is all about product placement. Instead of working blush into the apples of your cheeks, try applying your cream, liquid or powder blush along the top of the cheekbones. Using an angled blush brush, blend upwards toward your temple to buff out the color. Start with a light application and build until you reach the intensity you want.
For this technique, we like to use the L'Oréal Paris Age Perfect Radiant Satin Blush. Formulated with camellia oil, the powder has a smooth texture that blends beautifully and a pearly finish that makes skin glow. Pair it with a neutral eye look and a tinted lip for a natural yet polished look.
For more tips on how to master the draping technique and use blush to contour, check out this video from beauty vlogger Maleena G.
Photo: Melissa San Vicente-Landestoy
Read more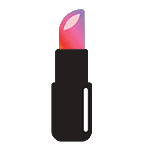 Back to top