5 Ways You Might Be Wearing Blush Wrong
February 23, 2017
Nothing perks up a face likeblush. It's the ultimate pick-me-up, bringing color to pale complexions (even while you're sick) and adding a glow to warmer skin tones. A couple of swipes of this miracle worker and you become the picture of health and beauty. However, that being said, blush is not a product to throw on haphazardly. When done wrong, it can be disastrous. Want to avoid theblush danger zone? Check out these common mistakes and tips on how to stay on the straight and narrow path to blushing beauty!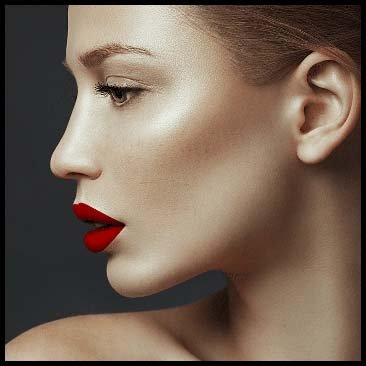 1. Applying Too Far Below the Cheekbone
Make sure to avoid applying blush much lower than your nostrils (or the bottom of your cheekbones). You don't want to draw the face downward as that can make you appear older. Keep the color on the apples of your cheeks and swept back towards your hairline. To find the sweet spot, smile and lightly dust blush where your cheeks pop up. Build the color as needed.
Exception: If your face is heart-shaped, you may want to sweep your blush along the bottom edge of your cheekbones as to highlight and contour them, detracting from a stronger jawline.
2. Applying Too High Above the Cheekbone
Just like applying the color too low on the cheek can be incorrect, so is applying it too high on the face. While drawing the face upward is important, going too high with your color can make your blush look unnatural and clown-like.
Exception: During the warmer months, sweeping on bronzer in a "c" shape around the outer corner of your eyes does give the illusion of an allover glow.
3. Choosing the Wrong Shade
Consider your blush shade as important as your foundation shade. The wrong color can mean trouble for your face. Make sure to go with a shade that complements your skin tone. Not sure what your blush color-match is? Find outhere.
Product recommendations: Urban Decay Afterglow 8-Hour Powder Blush, L'Oréal Infallible Paints Blush
4. Using the Wrong Brush
As cute as the rosy-cheeked baby dolls of our childhoods were, no one truly aspires to have those perfectly round circles of blush on their cheeks. The purpose and reason for blush is for it to look natural. The key to this subtle flush is blending with the right brush. Blush-specificbrushes were created for a reason. They are designed to give you perfect, angular application every time. Make sure you pick thecorrect brush for your blush type and formula. For powder blushes, use a natural brush and for cream or liquid formulas, try a synthetic brush.
Product recommendations:YSL Beauty Blusher Brush,The Body Shop Blusher Brush
5. Overdoing It
It is possible to have too much of a good thing, especially when it comes to blush. To keep the color soft and flawless, start off with light swipes on the cheeks and gradually build the color until you have the natural color you need.
What are your tips for flawless blush application? Sound off in the comments below!
Read more