Beauty 101: What's Your Skin Tone?
October 07, 2019
Knowing your skin tone is crucial when it comes to building a collection of beauty products that fit you. Have you ever picked up a foundation that ended up looking too pink for your skin? Or maybe you've tried a concealer that turned out to be too yellow? That's because the product didn't match your skin's tone or undertones. Not only does knowing your skin tone assist you in selecting the right makeup to complement your complexion, but it can also help you effectively protect your skin and address various issues to which you may be prone. To help you determine where you fall on the spectrum, ahead, we break down the basic skin tone categories for you.
Fair or Light Skin Tones
Containing cool, milky, blue-ish or red undertones, your fair skin skips the sun-kissed bronze phase and often goes straight to sunburn. You are also prone to redness and skin conditions such as rosacea. Pro tip: Keep your beauty cabinet stocked with gentle moisturizers and sunscreens with a high SPF.
Product Picks: IT Cosmetics Ombré Radiance Bronzer, L'Oréal Paris Enchanted Fruit-Scented Blush Makeup in Bashful and Maybelline New York Dream Urban Cover Flawless Coverage Foundation.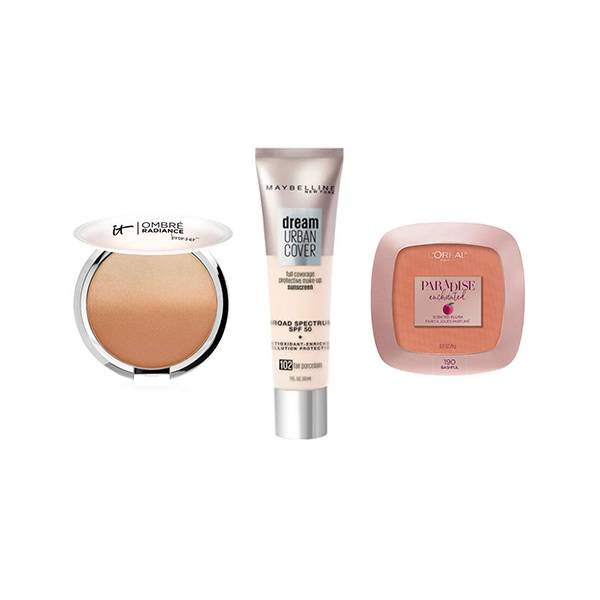 Medium or Neutral Skin Tones
Typically, those with medium complexions contain no traces of olive, pink or yellow tones. Rather, you have equal amounts of pink and yellow undertones, which leaves you with very neutral-toned skin. This makes finding complexion products a no brainer — you'll want to stay away from anything too warm or too cool.
Product Picks: NYX Professional Makeup Sweet Cheeks Creamy Powder Blush Matte in Bubble Gum Pink, Lancôme Teint Idole Ultra 24H Long Wear Foundation and Urban Decay Naked Honey Eyeshadow Palette.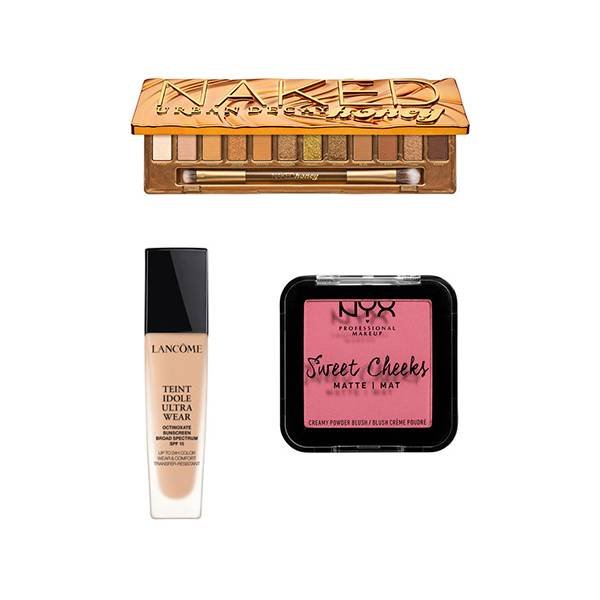 Olive Skin Tones
Stepping into warmer territory, your skin has lovely yellow, green and light brown undertones that makes it easy to tan. While not as easily tarnished by the sun, your skin is often oily and prone to enlarged pores and breakouts.
Pro tip: For makeup, stock up on neutral-colored products to match your complexion.
Product Picks: NYX Professional Makeup Can't Stop Won't Stop Full Coverage Foundation, NYX Professional Makeup California Beamin' Face & Body Bronzer in Sunset Vibes and Lime Crime Soft Matte Softwear Blush in Warm Pinky Peach.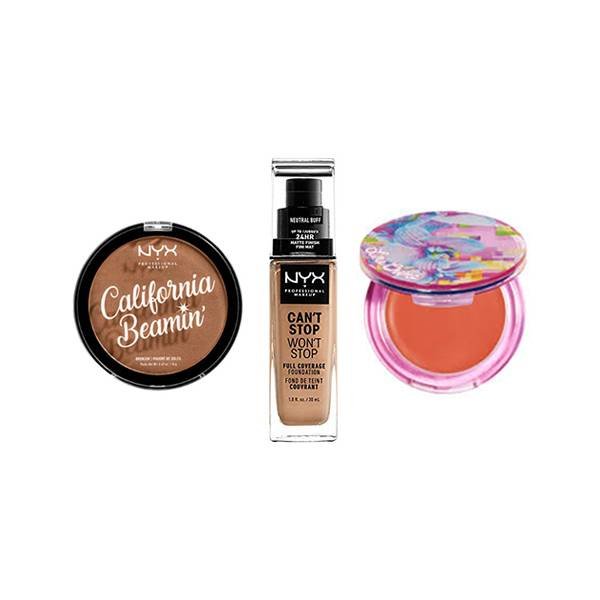 Dark Skin Tones
Dark-skinned complexions range from copper and espresso tones to dark brown and ebony. You also may have cool, neutral or warm undertones that you should definitely pay attention to — especially when you shop for makeup. Sun damage such as hyperpigmentation is common for you as well, so hold onto a sunscreen that won't leave a white cast.
Product Picks: Urban Decay Naked Heat Eyeshadow Palette, Urban Decay Stay Naked Weightless Liquid Foundation and Armani Beauty Neo Nude A-Blush in 54.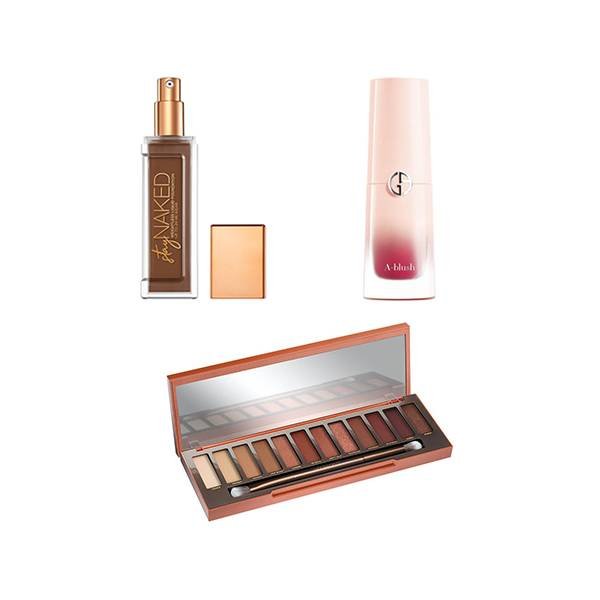 How to Determine Your Skin Tone
Need help figuring out where you fall on the skin tone scale? Check out the veins on the inside of your wrist. If your veins are more of a blue-purple color, you are in the cool-toned category. If your veins are green, you are more warm-toned. And if your veins fall somewhere between blue and green (meaning they have both tones), you probably have a more neutral-colored complexion.
You can also examine your jewelry to determine your skin's undertones. Personal preference aside, do you look better in silver or gold jewelry? If silver suits your complexion, you are cool-toned; if gold suits your complexion, you are warm-toned; if both look equally great, then you are neutral-toned.
Read More:
WCW: Rochelle and Savana Peetoom Have Big Plans for Rob Peetoom Salons
How to Choose the Right Colors for Contouring Every Time
How to Use Color Correcting Concealer — And Which One Is Right for You