Beauty 101: What's Your Skin Tone?
August 11, 2021
It's essential to consider your skin tone when buying beauty products. Have you ever picked up a foundation that ended up looking too pink for your complexion? Or maybe you've tried a concealer that turned out to be too yellow? It's likely because the product didn't match your skin's tone or undertones. Follow our guide below to determine your undertone and to discover our top product picks for your skin tone.
How to Determine Your Undertone
There are three different types of undertones: cool, warm and neutral. Understanding yours can help you find the right foundation and concealer matches, as well as determine what shades of blush, lipstick and eyeshadow will best complement your complexion.
One method to finding your undertone is to look at the veins on the inside of your wrist. If they have more of a blue-purple color, you are in the cool-toned category. If your veins appear green, you are warm-toned. And if your veins fall somewhere in between blue and green, you probably have a neutral-colored complexion.
You can also examine your jewelry to determine your skin's undertones. Personal preference aside, does silver or gold jewelry suit you better? If you're team silver, you are cool-toned; if gold is for you, you are warm-toned; if both look equally great, then you are neutral-toned.
For more tricks, check out this
detailed guide to figuring out your undertones
.
Photography and Makeup: Jonet Williamson
Read more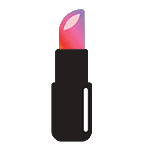 Back to top