How to Cover Every Kind of Skin Issue
May 12, 2021
Very few people wake up with perfect skin in the morning. Most of us need to enlist the help of a few trusty products to get the job done. This includes an easily blendable concealer (as well as a color-correcting concealer), a foundation that delivers just the right amount of coverage and a sponge or brush to blend it all together. If you've got skin issues you'd rather cover than flaunt, read on to find out how to use concealer and foundation to camouflage breakouts, dark under-eye circles, tattoos and more.
How to Cover Blemishes With Concealer
First, know that you can only camouflage the redness of a pimple, not the bump itself. To do so, your best bet is to start with a color correcting concealer that cancels out redness, like the green or yellow shade of the NYX Professional Makeup Color Correcting Palette. Use a small sponge tip or brush to dot the color correcting concealer directly on top of the blemish and blend slightly to the slides. Then, dip a small puff in translucent powder and pat it over the spot to set. Then do the same with a thicker concealer that matches your skin tone. One more touch of powder and you're done.
How to Cover Under-Eye Circles With Concealer
The most important thing to focus on when picking an under-eye concealer is to make sure it's creamy like the Maybelline New York Instant Age Rewind Eraser Concealer. Dry formulas will settle into fine lines. Make sure to hydrate the area first with an emollient eye moisturizer and let it absorb for at least five minutes. Then, begin applying the concealer at the inner corner of the eye, using a small brush or sponge in a dabbing motion. Blend your way out, patting gently. Pretend you're drawing a triangle with the base under your eye and the point toward the bottom of your cheek. This tricks the eye into thinking the whole face has been lifted, like holding a light under the eye and shining it upward. Consider color correcting here, too. If your dark circles have a bluish or greenish hue, use an orange- or peach-toned color to warm and neutralize the darkness.
How to Cover Dull, Sallow Skin With Concealer
If you have tinges of yellow under your eyes or anywhere on your face, opt for a lavender concealer. It counteracts yellow tones and brightens the complexion. Be sure to blend well with a sponge, so you can't actually see purple tones.
How to Apply Foundation If You Have Blemishes
To downplay red, bumpy skin — whether a result of acne, broken capillaries or rosacea — use a foundation with gold or yellow undertones to visually knock out the redness. Make sure to skip anything super matte because it can read too cakey on bumpy skin. Instead, reach for a creamy, lightweight foundation like L'Oréal Paris Infallible 24HR Fresh Wear Foundation, and use the large flat side of a beauty sponge to get the smoothest application. If you need more coverage, reapply concealer to individual pimples or bumps after foundation.
How to Apply Foundation If Your Skin Is Dull
Choose a creamy, dewy foundation to infuse light into skin. Begin by dabbing the product over the middle of the face in small dots to the nose, eyelids, cheeks and forehead. Then, use your sponge to blend out to the edges of your face. You want to go softer and softer as you move out toward your hairline to buff the color in. Not only does this look more natural, but skin appears to have a soft, candlelit sheen when the foundation is diffused from the middle outward.
How to Apply Foundation If You Have Discoloration
Choose a foundation with gold and peach tones to soften dark spots and discoloration. If you just have a few spots, apply foundation directly to them using the thin, precise part of your sponge or brush and pat with your finger to blend into skin. Follow up with powder foundation over the entire face to even everything out.
If you're dealing with overall discoloration, apply a gold or peachy sheer liquid foundation all over the face and go back and target the problem areas with a heavier cream foundation in the same exact color. Be sure to blend well so there are no lines of demarcation.
How to Apply Foundation to Cover Tattoos
Before you even attempt this task, you need to make sure you have an ultra-pigmented foundation like the Dermablend Leg and Body Makeup. Gently blot on a layer of the foundation using a sponge, but be sure not to blend it in too much — you want the product to sit on top of the tattoo to effectively cover it. Let it dry for a few minutes and apply a layer of translucent powder to set it. Follow up with another coating of foundation if needed and then dust a final sweep of translucent powder over the area.
Read more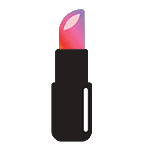 Back to top