This Cooling Primer + Moisturizer Is a Must for Summer Looks
April 20, 2023
Cooling primers are a great addition to your makeup routine if you're looking to smooth and calm your skin before foundation application. NYX Professional Makeup just dropped the Face Freezie Cooling Primer + Moisturizer that does exactly this; it has snow mushroom, niacinamide, and a cooling sensation that will leave your skin looking and feeling fresh, hydrated and soft. Here, our editors put this cooling primer to the test. Spoiler alert: They can't get enough.
NYX Professional Makeup Face Freezie Cooling Primer + Moisturizer Reviews
Alanna, Assistant Managing Editor
I love a cooling primer as the first step in my makeup routine because it helps invigorate my skin and my day! That's why I was excited to try this pick, and I have to say, I was thoroughly impressed. It has a thick, sorbet-like texture that clings to the skin and absorbs quickly, giving you a slightly tacky surface that foundation and concealer quickly magnetize to. After I put it on for the first time, I immediately felt a cooling, tingling sensation that woke me up and left my skin looking soft, smooth and calm. My foundation and concealer easily glided right overtop, and I can't wait to incorporate this into my routine every day.
Ariel, Editor
I'm not a regular primer user by any means, but this formula might change that. I can't get enough of the fluffy, lightweight texture and the cooling sensation it provides — it feels so refreshing when I apply it. It's also hydrating, which is a plus for my dry skin. My foundation and concealer layer easily on top of it, and I find that it gives my pores a smooth, blurred effect.
Sarah, Visual Designer
Typically I skip primer — after doing my skincare routine, I usually jump right to foundation. So, I was skeptical as to whether applying a primer would makemakes a significant difference vs without. I also have combination skin, so finding a perfect balance of moisture in a product can be difficult. The consistency of this product is impressive. I love the airy gel-like feel, and when I apply it to my face, there's a subtle cooling effect that I have yet to find even in a skincare product. Overall, after applying my foundation on top of it, the primer did give my face products a smoother appearance. I would recommend this product to someone looking for a smoother makeup application, but for me, the moisture and the cooling feeling alone has won me over.
Jordan, Associate Editor
Since my skin is prone to getting
dry, flaky patches that are easily accentuated by foundation
, priming my skin is an essential first step in my makeup routine — and I need a primer with serious hydrating power. Formulated with hydrating snow mushroom, this cooling primer-moisturizer from NYX Professional Makeup definitely checked off that box. The refreshing gel-like texture made me feel like I was drenching my face in moisture. It took me a few minutes to get used to the slight tingling, cooling sensation, but once I did, I couldn't believe how smooth and supple my skin felt. This primer gave me the perfect smooth base for my liquid foundation, and since it also doubles as a moisturizer, I loved the convenience of prepping my skin for makeup application in one quick step.
Kat, Social Media Editor
I put this primer to the ultimate test by using a powder foundation over it. If you're someone with textured skin like me, you probably know how important it is to prime the skin. This is a thick, gel-like primer that's really easy to work into the skin, and I was excited to see how it would perform with powders. This did such a great job at smoothing my skin to make the powder foundation glide on easily. When I applied this primer for the first time, I was impressed with how soft my skin was and loved the cooling sensation that I got from it. Since then, I've made room for this in my skincare fridge, and I love applying it in the morning as a pick-me-up!
Photos: Sarah Duvivier, Alanna Martine Kilkeary, Jordan Julian, Kat Pierre, Ariel Wodarcyk; Design: Juliana Campisi
Read more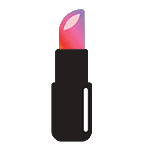 Back to top