5 Drugstore Makeup Primers With Hyaluronic Acid That Dry Skin Will Drink Up
March 08, 2022
1 / 5
This gripping formula contains hyaluronic acid and electrolytes, plus vitamin E, pro-vitamin B5, magnesium, potassium and more. It keeps the skin deeply hydrated and makes it look plump, moisturized and replenished.
2 / 5
This ultra-moisturizing formula can be applied before foundation to give your skin an extra dose of hydration, or you can wear it alone to make skin look naturally glowy and dewy.
3 / 5
Pretty Fresh is lightweight, silky and will make your skin super plump before makeup application. With hyaluronic acid and coconut water, the formula will help you feel moisturized and look fresh for hours.
4 / 5
This jelly primer grips makeup with ease and is infused with hyaluronic acid and niacinamide to help make your skin look smooth and poreless. It sticks easily to foundation and won't pill.
5 / 5
This skin-quenching primer hydrates with hyaluronic acid and coconut water. It's super creamy and melts seamlessly into the skin leaving you with a smooth, silky finish.
Read more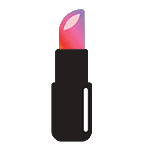 Back to top