How to Wear Makeup Over Dry Skin Without Looking Flaky
November 11, 2019
When dry-skin season comes around, not prepping our skin properly with moisturizer before we reach for foundation leaves us with a not-so-flawless, flaky finish. And when we do have to apply makeup over our dehydrated complexion, it often leads to a burning sensation during application, eventually pills off and irritates our skin even when we remove it. In order to get to the bottom of how to properly keep our skin hydrated pre-makeup application and flake-free while wearing it, we tapped five of our go-to makeup artists to tell us how it's done. Here's what they had to say.
Consistency Is Key
According to NYC-based makeup artist Gabriel Almodovar, a hydrating skin-care routine is key. "The process of hydrating dry skin may take weeks, so consistently using the proper skin care is essential," he says. To start, he recommends exfoliating once or twice a week (he likes the Garnier SkinActive Clearly Brighter Argan Nut Gentle Exfoliating Cleanser) and applying a hydrating serum like the L'Oréal Paris Revitalift Derm Intensives 1.5% Pure Hyaluronic Acid Serum. Next, always follow up with a hydrating primer like the Maybelline New York FaceStudio Master Prime Hydrate + Smooth for a supple, moisturized finish.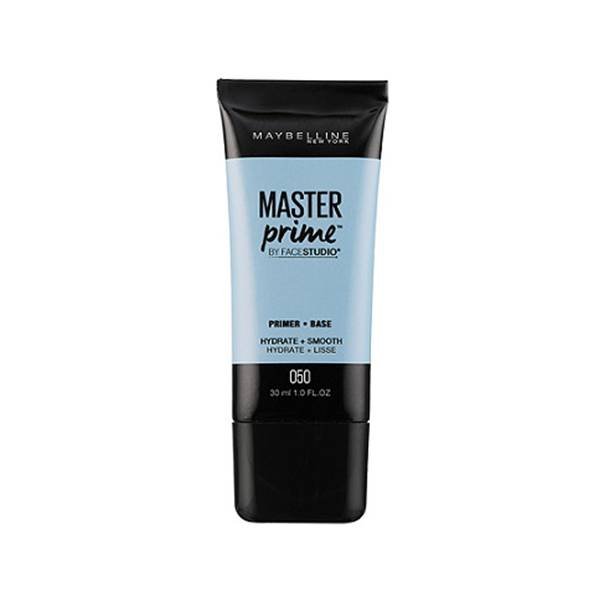 Look for Hydrating Ingredients
Dry skin needs to be filled with hydration — always, which is why fellow NYC-based celebrity makeup artist Mary Irwin says knowing what's actually in your makeup is crucial. "Look for hydrating ingredients like hyaluronic acid, vitamin E or argan oil," she says. Next time you run out of your current foundation or CC cream, try reaching for one with hyaluronic acid like the IT Cosmetics Your Skin But Better CC Cream SPF 50+ to keep your skin moisturized throughout the day.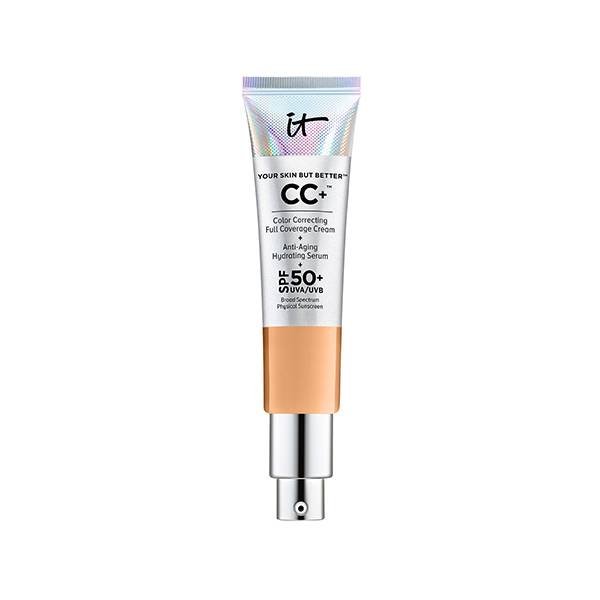 Avoid Excess Powder and Stick to Glowy Products
Mark Anastasios, NYX Professional Makeup Assistant Vice President, recommends paying careful attention to the texture of your makeup products when your skin is on the dry side. "Choosing a finely-milled formula such as NYX Professional Makeup Can't Stop Won't Stop Setting Powder will ensure powder acts like 'foundation insurance' rather than additional texture," he says. Anastasios also suggests using luminous skin products instead of totally matte foundations. "Dry skin will look the most supple and hydrated if you opt for a creamy or satin foundation formula like the Born To Glow! Naturally Radiant Foundation."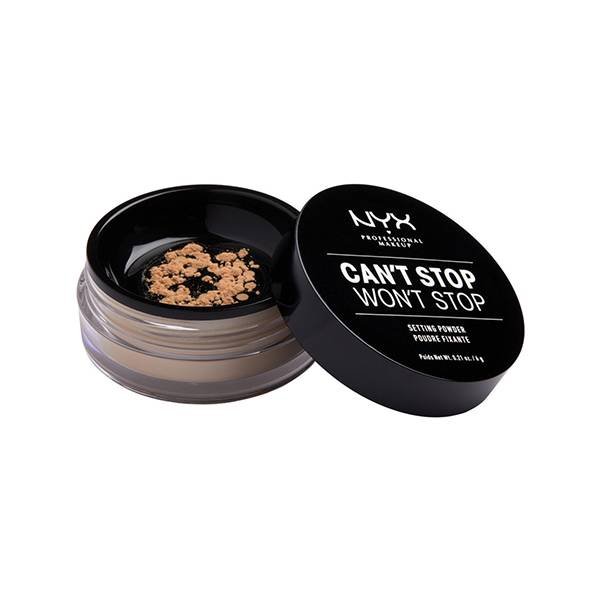 Tap, Never Tug
When it comes to a smooth makeup application on dry skin, beauty expert and makeup artist Jenny Patinkin says that how you apply your makeup products is essential. "The way you apply your makeup — fingers, brush or sponge — is totally your personal preference, but the key to getting smooth application on dry skin is to tap instead of tug." Patinkin's favorite way to apply foundation on dry skin is with a damp beauty sponge (the L'Oréal Paris Blend Artist Infallible Foundation Blender is our fave). She advises tapping the product into skin in short, quick motions.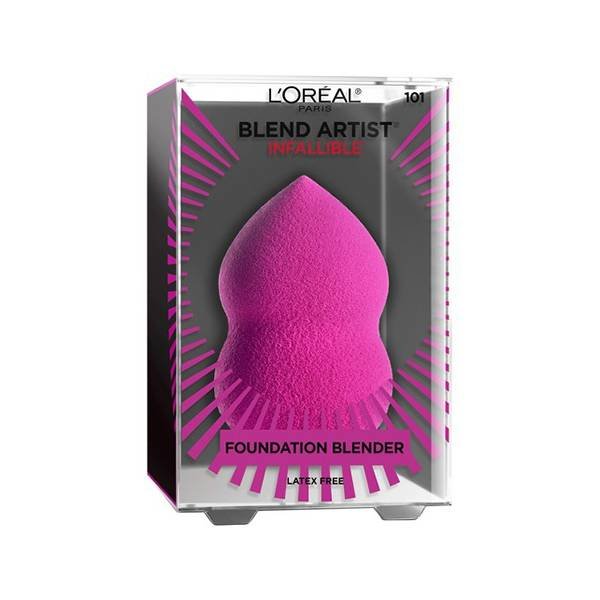 Always Use a Hydrating Facial Mist
The best way to maintain makeup over dry skin is by reaching for a facial mist on the reg, says MODA Brush Executive Artist, Dominique Lerma. "If you become dry throughout the day, keep a rose water spray handy for midday moisture to revive skin," she says. We recommend the Garnier SkinActive Soothing Facial Mist with Rose Water to keep your skin feeling fresh and flake-free.